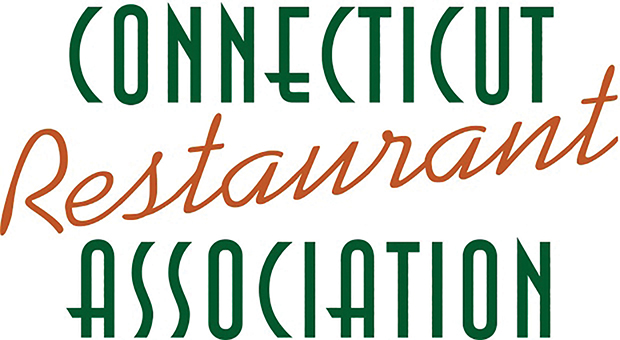 By Ashley Hebert, ServSafe & Membership Director, CRA
The Connecticut Restaurant Association (CRA) is a full service, not-for-profit trade association dedicated to supporting every type and size of restaurant. We are advocates for the Connecticut restaurant industry, a hub for information and a platform for networking. We commit ourselves to offering cost effective benefits and the resources you need to run a profitable business.
CRA members receive a weekly e-newsletter that helps keep them up to date by highlighting recent industry trends and relevant current affairs. Now is a great time to consider joining and see how we work together, or if you are already a member, take advantage of all we have to offer. Join the CRA and you will also be a member of the National Restaurant Association.
Why Membership Matters
Vinnie Carbone, Chef-Owner, Carbone's Hospitality, writes, "As a Connecticut small business owner and fellow restaurateur, we spend so much time with our day-to-day business, it is important to have a group like the Connecticut Restaurant Association (CRA) looking out for us. We get so caught up doing things within our business and focusing on our customers that we don't have time to keep up with everything going on around us.
The Restaurant Association adds so much value as a member because they keep us notified of changes that can impact our business and they lobby for our best interests. Carbone's has been a member for as long as I can remember. My father and uncle were a part of the association, and now I am, too. We have made great friends in the industry through the Association including expanding our networks."
Carbone's in Hartford is celebrating its 80th anniversary this year. Carbone's Ristorante is recognized as one of the finest restaurants in the state. Originally opened as the Southern Plantation in 1938, current Chef-Owner Vinnie Carbone represents the third generation of family ownership. Consistently excellent cuisine, along with old world hospitality and service, define Carbone's unique dining experience. Carbone's Kitchen opened in 2012 and Carbone's Prime, an Italian steakhouse, opened in November 2017.
Need to Hire? Use the CRA Job Board
Is your company looking for good, local employees? Develop your workforce with us! Members may post jobs at NO CHARGE. We invite you to see how easy it is to post jobs online today! Sign in for the Job Board at ctrestaurant.org/jobbank. CRA Members can post job openings on our website for free! Non-members are welcome to call us about our rates. If you have questions or need help walking through it, contact Ashley at 860.278.8008, ext. 100 or hebert@ctrestaurant.org. Are you an employee looking for a new hospitality career? Post your resume so employers can find you, under Job Seekers.
Sign Up and Tee Off
June is almost here and with that comes CRA's Annual Golf Classic. Join us Tuesday, June 26, 2018. Space is limited. Visit ctrestaurant.org for more information and sponsorship opportunities.