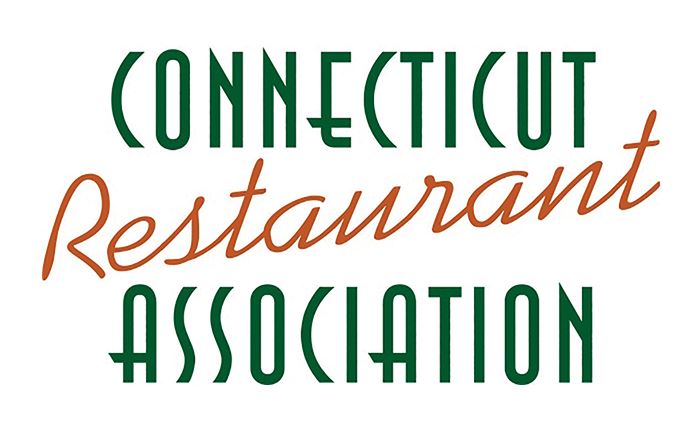 By Yvette Tavares
At the start of February, the Connecticut Restaurant Association announced the launch of Dine Out Connecticut, a rebranding of our previous signature event Connecticut Restaurant Week.
Dine Out Connecticut is a week-long event showcasing restaurants across the state, running from February 25 to March 3. The event is an annual push to raise funds for the Connecticut Hospitality Educational Foundation (CHEF), a 501(c)(3) non-profit organization dedicated to the development of future restaurant industry leaders through educational scholarships and programs like ProStart®, a two-year culinary and management program for high school students. Restaurants are encouraged to make a minimum donation of $100 to participate.
The purpose for the rebranding was to create a recognizable campaign showcasing all restaurants across CT, while raising funds to support the next generation of restaurant professionals.
"We know that almost every town in Connecticut has their own version of Restaurant Week, so we feel it is time to launch a new brand that highlights the entire state," said CRA Executive Director Scott Dolch.
Along with the rebranding came a change in the event date. With the ProStart® Invitational on March 1, the February launch of Dine Out Connecticut provides a platform to bring awareness and visibility to this important community event.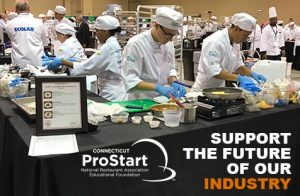 "We are excited to tie Dine Out Connecticut in with our statewide high school restaurant management and culinary arts program. CHEF has been supporting high school students and educators through the ProStart® Program since 2005 and now has over 1,800 students learning about how to become a professional in the hospitality industry," said Jennifer Conkling-Schmitz, the Education Manager for the CRA. "Being able to support these programs and enhance their education through the donations, mentorships and real-life work experiences will help ensure our industry has a talent pool to hire from for years to come."
Students from participating ProStart® Programs will come together to compete for scholarship dollars and a spot to represent Connecticut in the Culinary and Management competitions at the National ProStart® Student Invitational in Washington, D.C., from May 8-10.
The Culinary Competition includes creation of a three-course menu incorporating knife skills with judging on team organization, sanitation, taste and difficulty of the final product. The Management Competition teams must create their own restaurant concept including menu, restaurant layout and marketing tactics and will be required to solve a difficult human resource scenario. Last year, the Management Team from Wilbur Cross High School in New Haven placed 1st at the National ProStart® Invitational.
The Connecticut ProStart® Invitational is set for Friday, March 1, 2019, at Gateway Community College in New Haven from 9 a.m. to 3 p.m. For questions about Connecticut's ProStart® program, please email Jennifer Conkling-Schmitz at conkling@ctrestaurant.org.