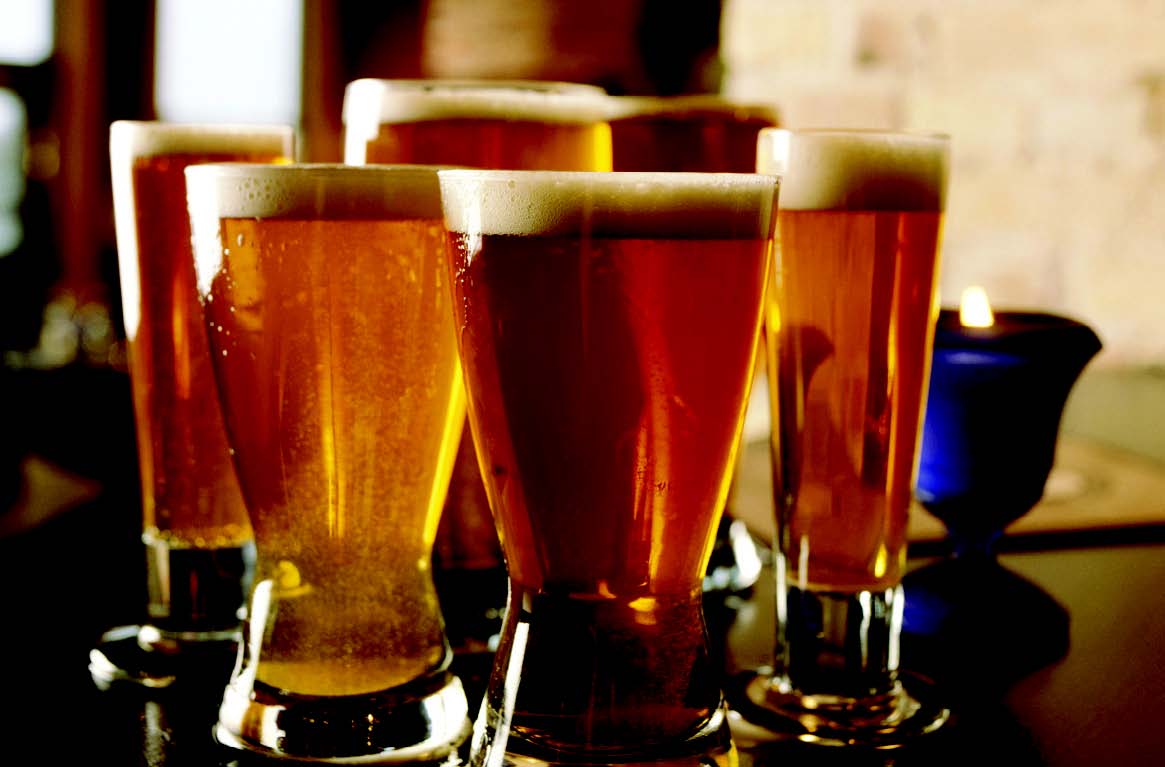 A Young Upstart Comes of Age
By Bob Sample
When the commander-in-chief shares his home brew recipe on the campaign trail, you know there has been a seismic shift in American's beer-drinking preferences. To be sure, the venerable malt beverage continues to dominate alcohol sales in the U.S. In the 2012 Gallup Consumption Habits survey, released in August, 39 percent of Americans said they drank beer more often than other alcoholic beverages, compared to 36 percent the year before. Wine held steady, preferred by 35 percent of respondents, while the number of those who preferred spirits dropped, from 23 to 22 percent.
While sales for the biggest breweries have remained flat, sales of craft beers (also known as "microbrews") have posted gains in the double digits. That's especially true in sophisticated markets, where people don't mind paying more for the taste or quality they prefer.
"The craft beer industry in the United States has truly come of age," says Dan Keating, craft beer manager for Rhode Island Distributing, West Greenwich, R.I. "Now, we are making the best beer in the world because we're not bound, as European brewers are, by traditions, styles or even rules found in a particular country. U.S. craft brewers take the best from all the different heritages and create something completely new."
Even more impressive is the fact that today, European customers ask for American craft beers. "Many craft breweries now export to Europe," he says. "Thirty years ago the U.S. had no good food, no good wines and no good beers. Now, we have all three. That's truly a great accomplishment and the three businesses work hand in hand.
The Rhode Island market is strongly influenced by the Boston Metro region – which has been one of the hotbeds for the craft-brewing industry in the U.S. "As a result our market is fairly well developed," says Keating. "At the same time, the unemployment rate in Rhode Island is one of the highest in the U.S., which poses challenges to both package stores and distributors. People here have become very price conscious. At the same time, the state has seen some depopulation."
And fewer people means the industry must find new ways to build demand for products. Countering that trend is a sizable inflow of college students, who make good customers for craft brewers. At the same time, younger people's tastes are more fickle than those of older consumers, which requires more innovation to keep them happy.
One such development is the 22-ounce bottle, which has gained in favor among consumers and costs less for brewers to use. "This larger bottle has become the package of choice for craft-beer drinkers," says Keating. "It costs an average of $6,000 to produce a run of beer in 22-ounce containers, versus $32,000 to make a six pack."
Another key to building loyalty is through special runs and seasonal brands. On average, a craft brewery produces six to seven seasonal beers each year – which the craft-beer drinker has come to expect and appreciate. This contrasts completely with older consumers, who want their brand of beer to always taste the same.
The craft beer industry is as much collaborative as it is competitive, and brewers have joined forces on occasion to pique the interest of residents and visitors alike. In 2011, a group of five brewers converged to make a new brew dubbed Big Rhody. The motivation behind the beer, notes an official of host brewery Newport Storm, was to spark some industry synergy.
"Collaboration beers are a great chance for brewers to exchange knowledge, pool strengths and come up with a beer that's greater than the sum of its parts," says Brewmaster Derek Luke. Collaborating with Newport were Mohegan Café and Brewery, Block Island; Trinity Brewhouse and Union Station Brewery, Providence; and Coddington Brewing Company, Middletown. The brew went into release last November.
The growing popularity of craft beer has led to the distributor's next conundrum: ensuring that supply matches demand. This is, after all, a young industry characterized by producers who are often in their infancy. "We try to work with the supplier to make sure that doesn't happen – and since we are dedicated to the craft-brew market, we can give these brewers the focus that they want and need," says Keating.
More often, the distributor plays a role in promoting the brews of smaller enterprises – which are often resource-shy. "These breweries really depend on us to stay alive," says Dan Murdock, Keating's counterpart in Connecticut. "Our reps can be very useful in maintaining stores' awareness of these smaller brands." Rhode Island's distributors and store owners have considerably more latitude in pricing than do those in neighboring Connecticut. "This makes doing business in the craft beer market much less challenging than in Connecticut, and consequently, helps to fuel growth in the business," says Keating.
What's next? New breweries constantly reach out to distributors with new offerings – and distributors are happy to oblige, provided the brewer can meet quality and supply requirements. Keating expects strong growth to continue. "Five years ago, Rhode Island was about 18 months behind the Boston market in sophistication, which isn't the case anymore," notes Keating. "The fact that craft beer is still a relatively small, young business means there's plenty of room for the market to continue the spectacular growth we've seen."