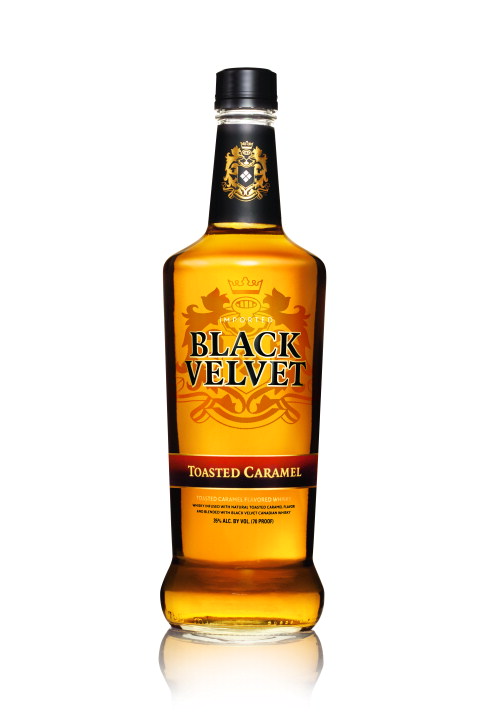 Black Velvet® announced its first flavor innovation, Black Velvet Toasted Caramel Flavored Whisky, described as "a perfect balance of natural toasted caramel flavors and smooth Black Velvet Canadian Whisky." At 70 proof, this whisky delivers a truly unique and lush flavor experience, with rich aromas and a complex finish. It is available in 750ml and 50ml sizes, with a suggested retail price of $12.49 for a 750ml size bottle, and is available nationally starting in September 2012.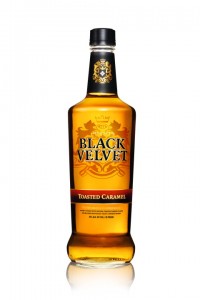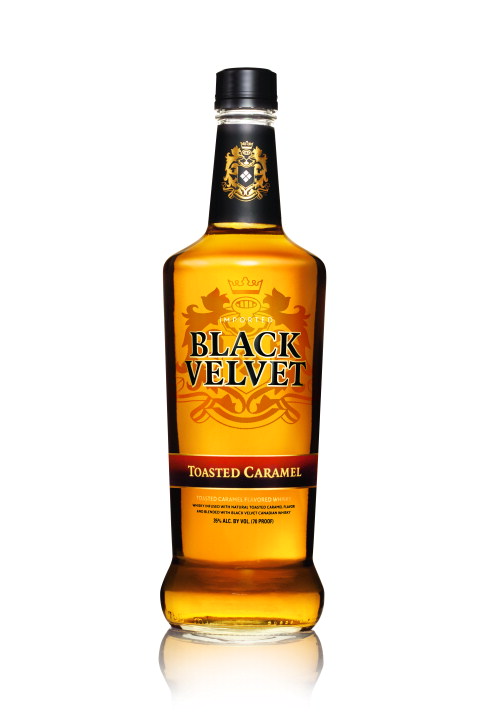 Flavored whiskies are among the fastest growing spirits categories in the U.S., up 160% in Nielsen channels in the current 52 weeks ending June 10, 2012. According to Iconoculture, a global consumer research and advisory firm, the cocktail revolution has resulted in consumers who crave interesting, balanced and complex drinks.
"Growth in the flavored whisky category shows that consumers are ready for new and interesting flavors in whisky" says Joanne Vinci, Brand Manager for Black Velvet Whisky, "Toasted Caramel is a unique flavor that delivers equally well for the shot occasion, in classic cocktails with a twist, or as the base for an unlimited variety of handcrafted creations."
Constellation Brands, Inc. (NYSE: STZ and STZ.B) is an S&P 500 Index and a Fortune 1000® company with 4,300 employees, sales in 125 countries and operations at 40 facilities worldwide. The company manages a broad portfolio of more than 100 wines, beers and spirits that include: Robert Mondavi, Clos du Bois, Kim Crawford, Inniskillin, Franciscan Estate, Ruffino, Simi, Estancia, Corona Extra, Black Velvet Canadian Whisky and SVEDKA Vodka.