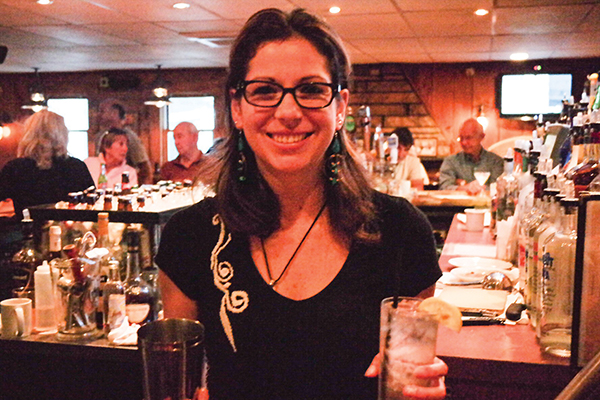 Crowther's Restaurant, 90 Pottersville Road, Little Compton, RI
Located in the small coastal town of Little Compton, Crowther's is known for its local fare, such as Sakonnet lobster and New Bedford sea scallops, as well as its fresh dollar oysters or native littlenecks from the raw bar. Visitors will find a variety of creative house cocktails served alongside local and regional offerings, such as Narragansett Shandy or Downeast Cider, and a nice selection of wines.
BARTENDER: Nicole Giannini
COCKTAIL: Always Sunny in London
Recipe: Mix
•  2 oz. Bombay Sapphire Gin
•  ½ oz. St-Germain Elderflower Liqueur
•  Juice of one whole lemon
Shake vigorously. Pour into Collins glass over ice. Top with splash of water. Garnish with lemon slice.
"It tastes like fresh lemonade with hints of juniper and elderflower. Refreshing, simple and absolutely delicious," said manager Kane Lewis.