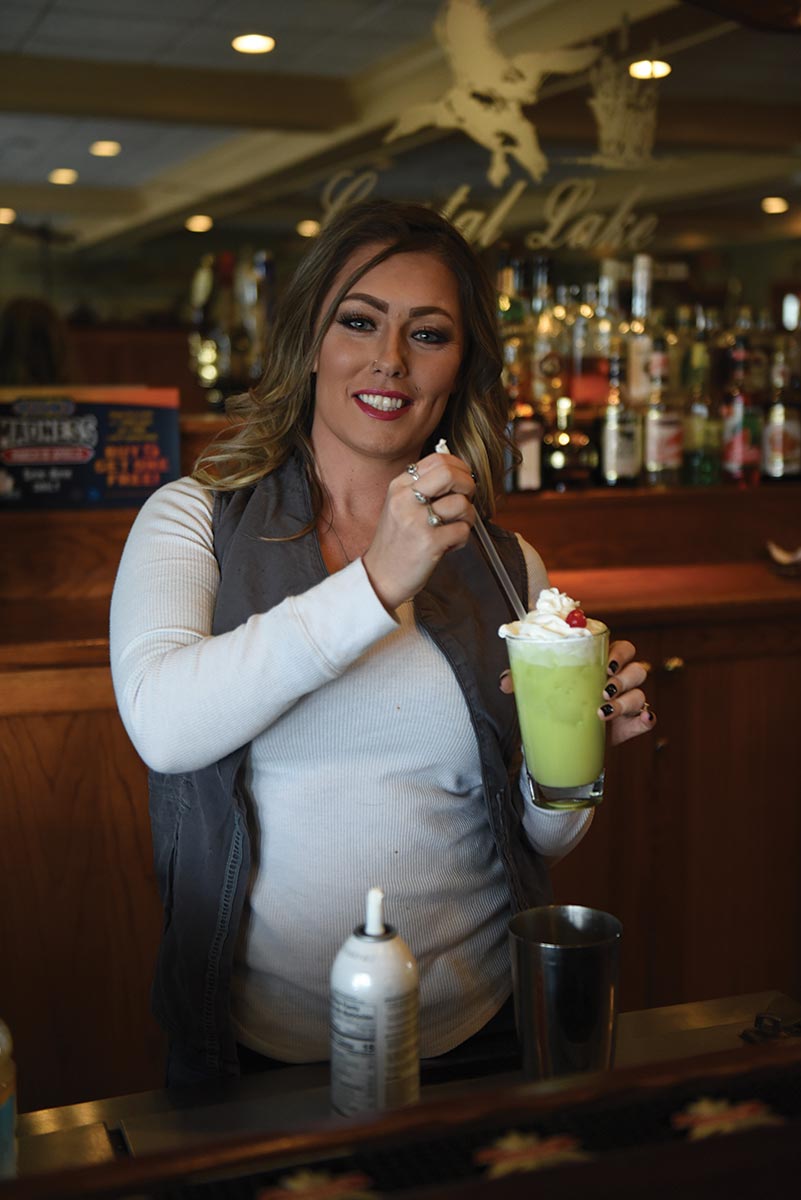 Crystal Lake Golf Club
100 Broncos Hwy
Mapleville, RI
Located in the village of Mapleville in Burrillville, the Crystal Lake Golf Club is a destination not just for guests looking to play 18 holes of golf. The venue serves its neighboring clientele on a night out, offering dining and drinks at the Crystal Lake Tavern as well as hosting scenic weddings and events from its Clubhouse and ballroom overlooking the serene namesake lake and wooded surroundings. Guests enjoy a variety of upscale pub fare along with beer, wine and specialty, seasonal cocktails.
Food & Beverage Manager: Teia Dunne
Cocktail: On the Green
Ingredients:
» .75 oz. Midori
» .75 oz. Malibu Rum
» 3 oz. Pineapple juice
» Whipped cream
» Garnish: Cherry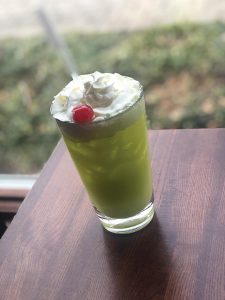 Method: Add Midori, Malibu Rum, a squirt of whipped cream and pineapple juice to a shaker over ice. Shake and top with more whipped cream and a cherry.
The On the Green cocktail, with its blend of tropical flavors, is a popular choice during the warmer months —and golf season is right around the corner. "This is a refreshing and fruity cocktail that is perfect to enjoy at the bar or out on our outdoor patio that overlooks the 18th green," said Teia Dunne, Food and Beverage Manager, Crystal Lake Golf Club. "The melon flavor of the Midori and coconut from the Malibu combined with whipped cream and pineapple juice blend into a perfect concoction sure to please."
Photos by Kristen Conte of Conte Sound Productions.