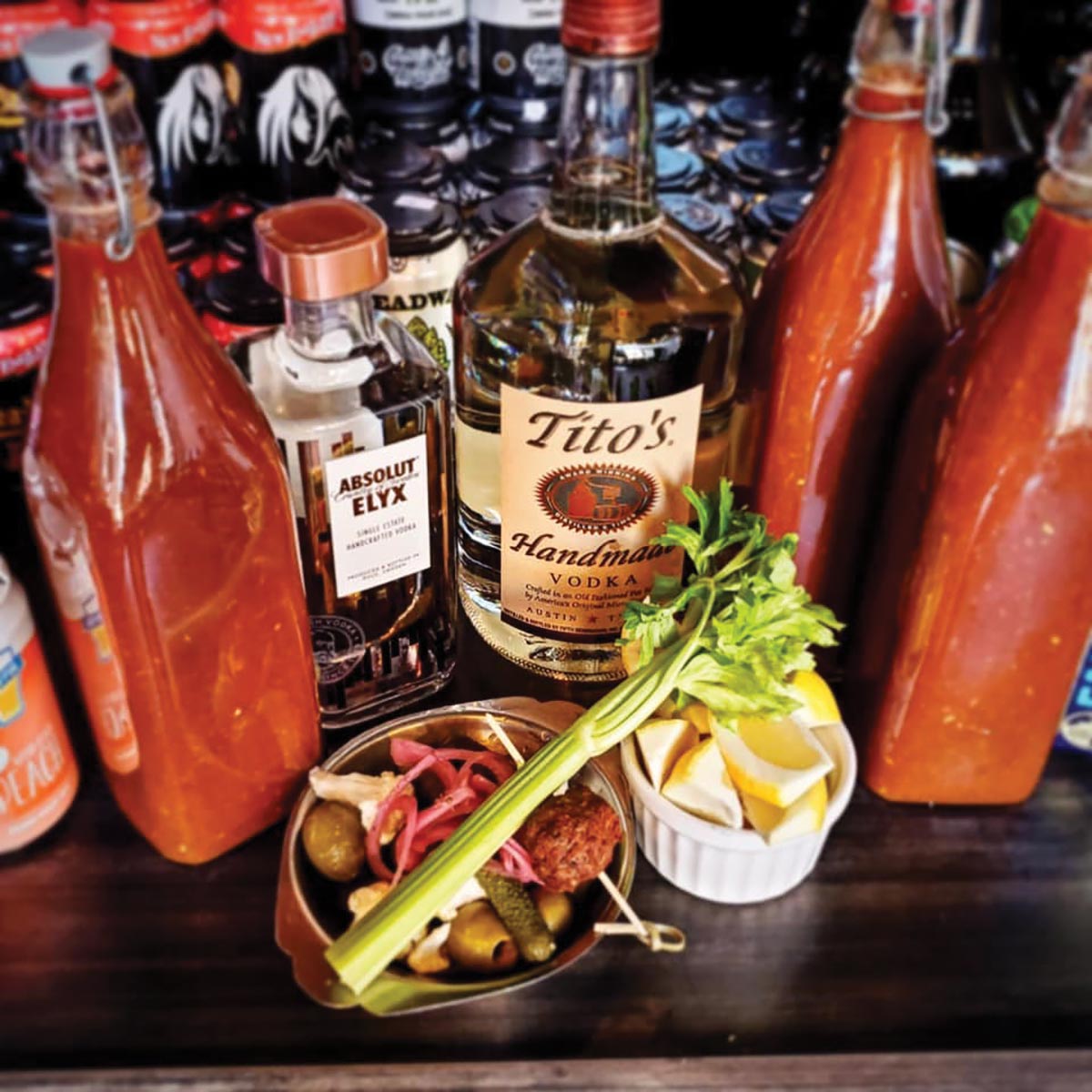 Cocktails to-go remains intact for a few years to come
By Sara Capozzi
The Connecticut General Assembly passed several bills in support of the state's hospitality industry during its 2021 legislative session, which wrapped up in June. Bars and restaurants will continue to have permission to sell beer, wine and spirits to-go until June 4, 2024, through an extension of an executive order originally signed by Gov. Ned Lamont in the spring of 2020. The order allowed customers to purchase alcohol from restaurants in sealed containers with their takeaway orders, an important source of revenue when the COVID-19 pandemic shut down dining rooms.
The latest iteration of alcohol to-go does contain more stipulations than the original executive order, but this is still welcome news for the on-premise sector. Alcoholic beverages must be sold with food orders in completely sealed containers without holes or straws and placed in a bag by the restaurant. Carryout alcohol is only allowed during the hours that package stores are open in the state and should not exceed the following quantities: 196 ounces of beer, 1 liter of spirits or cocktails, and 1.5 liters of wine.
After lobbying in support of the bill, the Connecticut Restaurant Association (CRA) applauded the state's decision to extend the to-go allowance, seeing it as a much-needed tool as restaurants and bars continue to recover from effects of pandemic shutdowns and mandates.
"It's no secret that Connecticut's restaurant industry was among the most immediately and most dramatically impacted when the pandemic hit, and that thousands of local restaurants closed down permanently over the past year," said Scott Dolch, Executive Director, CRA, in a statement.
"As our industry now works tirelessly to get back to normal and get more Connecticut residents employed, new changes like alcohol to go will be extremely helpful in those efforts. It's one more tool we have as we engage with our customers, which in turn will benefit state and local economies. We're very appreciative that the Governor took this step by Executive Order, and that the General Assembly subsequently passed it into law."
Some bar-industry professionals also supported the extension, as cocktails to-go helped keep many beverage programs afloat. "As someone who depended on to-go sales to keep us in business at one point, I love that extension," said Dustin Amore, Bar Manager, Butchers & Bakers in Farmington, who worked at Middletown's Conspiracy during the pandemic. "That pushed us to eventually can our own carbonated cocktails, which was both a scientific and a business achievement. I hope that consumers are responsible with their to-go sales and that bars and restaurants keep coming up with creative ways to reach their clientele."
The CRA lobbied for the continuation of other pandemic legislation, which passed earlier in the spring, including the extension of outdoor dining until March 31, 2022. Gov. Lamont's executive order temporarily relaxed restrictions on outdoor dining, giving restaurants another lifeline during the pandemic era by allowing them to extend their outdoor seating onto municipal sidewalks, streets and parking lots, a change that was received well by restaurants and patrons. Some may be made permanent in the future.
"These relaxed rules could be the start of a new Connecticut tradition that increases activity in our towns," Gov. Lamont said in support of the bill. "One positive outcome of this unfortunate pandemic has been that we've been thinking about new, creative ways to offer activities outdoors, including at restaurants. Expanded outdoor dining has created a vibrancy in many of our neighborhoods in ways that we haven't seen before, all while supporting locally owned, small businesses."
Another bill signed into law through the state's Commerce Committee and the CRA, H.B. 6602, requires third-party delivery services to request and receive written permission from Connecticut restaurants before posting their menus online or on their mobile apps. It also prohibits the use of venue's names, likenesses and trademarks to be used on those sites without legal consent.