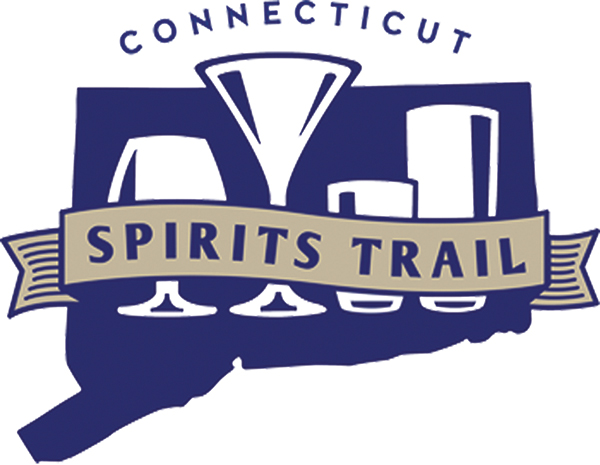 Cross-promotion builds brands and awareness
By Savannah Mul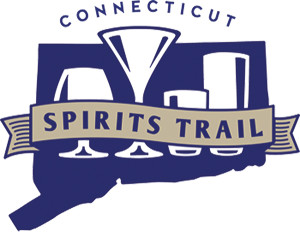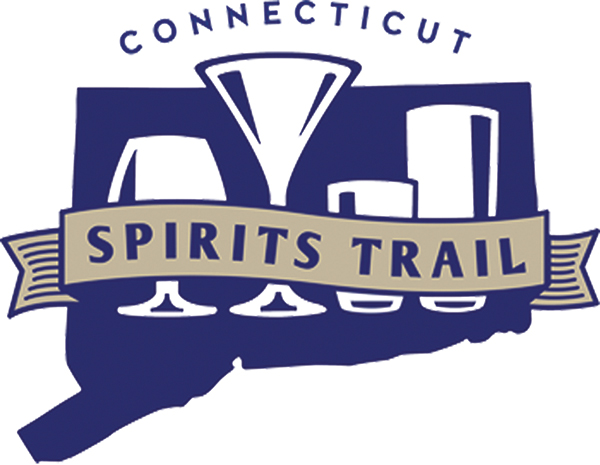 Get ready to reroute those weekends in Connecticut. Forget antiques or covered bridges. Flip the itinerary toward moonshine, bourbon, vodka, gin, cordials and liqueurs via the newly launched Connecticut Spirits Trail. The website, ctspiritstrail.com, comprises local handcrafters of these products who joined forces for a consolidated marketing push.
The efforts are led by Tom Dubay, Co-owner of Hartford Flavor Co., Jack Baker Co-owner of Litchfield Distillers, David Rossi, Co-owner of Waypoint Spirits and Peter Kowalczyk, Co-owner of Onyx Spirits Company.
Dubay, who along with his wife and business partner, Lelaneia, launched Hartford Flavor Company's Wild Moon Liqueurs, said he thought about the idea of a "spirits trail" as a means to propel their brands about a year ago. He contacted other state distillers and set up an open table discussion on ways to boost awareness and marketing, Dubay explained. "We all met for the first time and had a great first series of discussions; we are all very like-minded in terms of the trail, other aspects of the industry, and the potential for Connecticut [to have a very successful trail]."
"It was only natural for us to come together and create a mutually beneficial partnership," Kowalczyk said. The group of distillers found they were sharing similar stories: consumers not being aware of their existence; the challenge of marketing their locally-made products; or opening tastings rooms. "People want to support local products and this trail is a mechanism to help get the word out," Rossi said.
CT Valley Distillery, LLC in Ellington, Foggy Harbor in Preston, Full Moonshine in Canton, Hartford Flavor Co. in Hartford, John Fitch Distilling Co. in South Windsor, Litchfield Distillery in Litchfield, Mine Hill Distillery in Roxbury, Onyx Spirits Co. in East Hartford, Waypoint Spirits in Bloomfield, Westford Hill Distillers in Ashford and Asylum Distillery in Bridgeport are all current spirit stops, as of December 2016.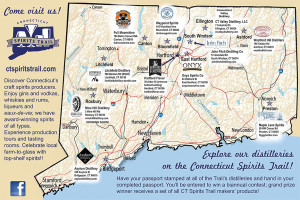 Consumers had their first glimpse of the Connecticut Spirits Trail during the 2016 Big E in West Springfield, Massachusetts where the group showcased the new program in the Connecticut Building.
How does the Connecticut Spirits Trail work? Similar to the Connecticut Wine Trail Passport Program, a "spirit passport" will be available at all of the participating distilleries, where guests get it stamped when visiting each location. Dubay said a prize drawing will be held every six months for spirit enthusiasts who visit all participating distilleries on the map. Prizes are bundle packs of products from the local distillers.
A goal in the months ahead is to work with the Department of Transportation to achieve highway and road signage to signify stops along the trail, Dubay explained. "It's important we support each other and cheer each other on to support our state," said Baker, who believes Connecticut will continue to grow and evolve into a craft spirit destination.
Kowalczyk said being a small, local distillery is a "competitive advantage to help stand out against the big brands in the market, because it brings authenticity and flexibility in the way [we] produce products." It also allows the distillers to "form a connection with the consumers" by engaging with them during tours and tastes at their facilities.
The spirits trail was also made was possible through efforts led by the Connecticut Small Brand Council, who advocated to amend the current state law to allow the sale of spirits from distillery tasting rooms, Kowalczyk said. "This really paved the way for distilleries to finally invest the financial resources needed to open a tasting room," he said. "[We saw], practically overnight, tasting rooms started popping up all across Connecticut. We felt the passport is a fun, familiar concept that people can easily understand and participate in."
Along with the spirits trail came the formation of the CT Spirits Guild, an industry-focused association for suppliers to learn how they can play a role in growing the industry, said Dubay, who serves as the guild's president. Baker serves as the vice president and Rossi as the secretary.
Looking towards the future, Dubay thinks there will be twice as many craft spirit producers within the next five years in the state — and the trail will grow. "Regardless of how many new producers come on line, I'm quite confident that quality will be a centerpiece of what is produced. The state has always had a reputation for top craftsmanship, no matter what industry."