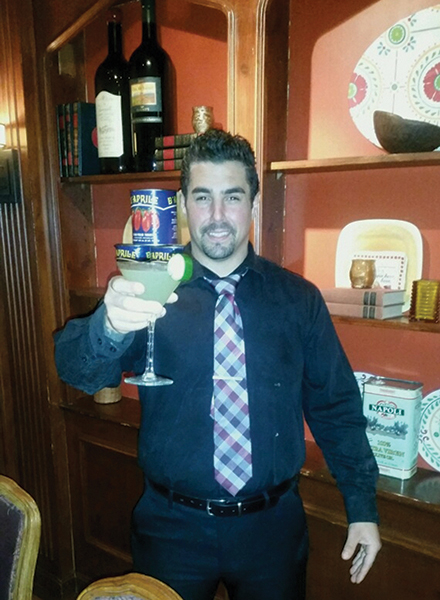 Carbone's Ristorante
588 Franklin Avenue in Hartford, CT
6 Wintonbury Mall in Bloomfield, CT
With locations in Bloomfield and Hartford, both award-winning and family-owned Cabone's restaurants specialize in authentic Italian food and wine selections, as well as fresh, seasonal cocktails.
Bartender: Jason Perryville
Cocktail: Cucumber Martini
Recipe: Mix
1.5 oz. fresh house cucumber juice
1.5 oz. Crop Cucumber Vodka
1/2 oz. St-Germain elderflower liqueur
1/2 oz. fresh lime juice
Shake. Serve up in a martini glass, half rimmed in salt. Garnish with an English cucumber wheel.
"It tastes just like a cucumber. It's like a summer salad. People love it," said Bar Manager Paul Kelley.