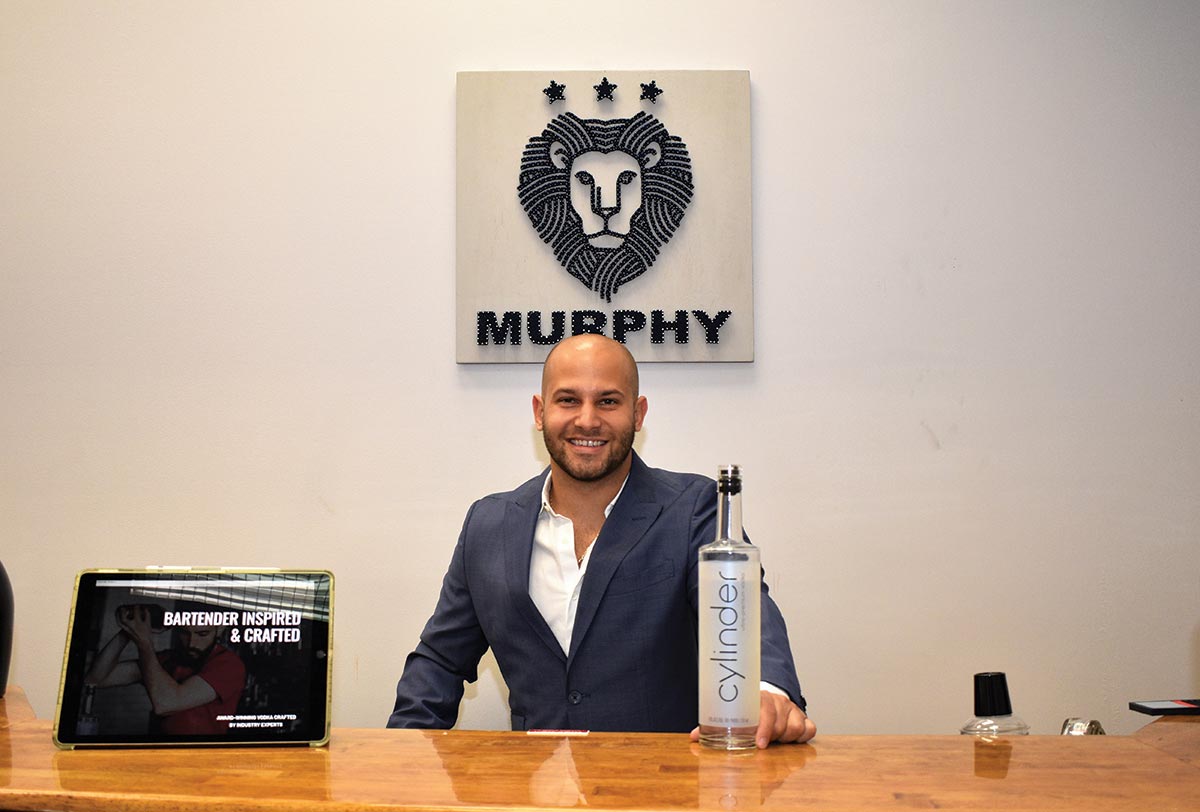 Murphy Distributors celebrated the launch of Cylinder Vodka during a sales meeting at its Branford headquarters on Oct. 2. Created by Stamford native Stelios Stavrianos, Cylinder Vodka first debuted in 2017. Stavrianos, a former bartender who spent 10 years in area bars and private events creating cocktails, developed an appreciation and knowledge for how spirits were made and embarked on a mission to create his own vodka. He spent three years crafting and formulating Cylinder. The 40% ABV vodka is distilled six times and is non-GMO, naturally gluten-free and offers an "ultrasmooth" taste. Cylinder has won more than 20 awards, including a 2019 SIP Awards Consumers' Choice Award.
Cylinder Vodka has won more than 20 awards for its uniquely smooth taste. The brand is based in Stamford.
All from Murphy Distributors except where indicated: Jacky Skelly, Billing Manager; Jignesh Patel, Sales Representative; Karey Eskedal, Office Administrator; Melissa Lyons, Sales Representative; Adriana Carrasco, Administration; Rachel Murray, Sales Representative; Patricia Maisano, Sales Representative; Matt Habdas, Sales Representative; Stelios Stavrianos, Founder and CEO, Cylinder Vodka; Tim Clarke, Executive Sales Manager; Branden Hylwa, Key Account Sales Manager; Caila Rainville, Office Administrator; Matt Murphy, President; and Austin Smith, Graphic Design.