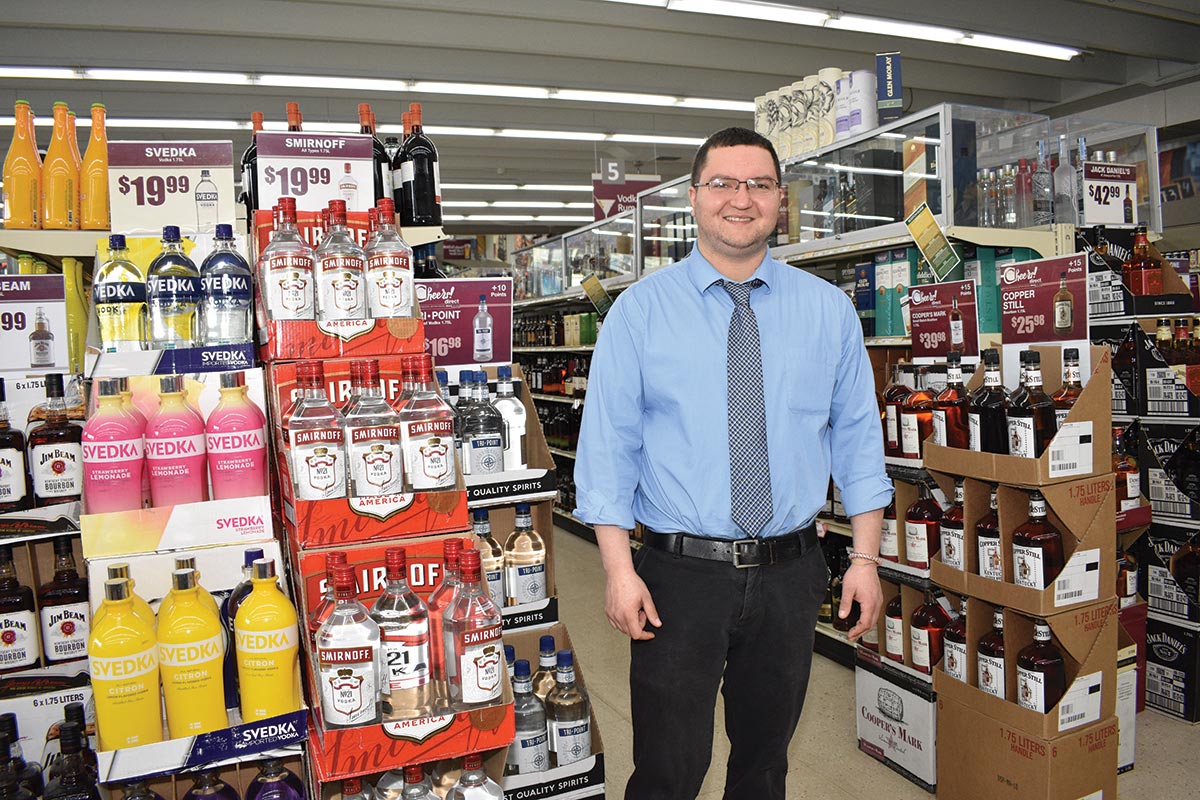 Delta Wine & More
1450 Smith St.
North Providence, RI
Square footage: 5,000
Years in operation: 12
By Sara Capozzi
Broad selection equals a broad customer base. During his past 10 years in the industry, Joe Bianco said he has never seen such a wide range of customers as he has during the past year he's worked as General Manager at Delta Wine & More. Bianco credits the mix of his shoppers to the inventory that can be found at the North Providence store.
"This is the only store I've worked at where the demographic is really broad," he said. "We get younger people from the colleges over there, but we also get the neighborhood people. It shows that this isn't the biggest store in the world, but we offer a lot of products that will suit any demographic needs.
"We go from a $30 bottle of wine to a $10 bottle of vodka to, obviously, the seltzers – that's the big thing the last couple years and it doesn't seem to be dying off," said Bianco.
With its convenient location on Smith Street, Delta Wine & More sees its shoppers from the neighborhood, including foot traffic from the neighboring Rite Aid and the nearby bus stop.
"Beer is No. 1," Bianco said, noting that while domestic brands rule, craft brews are popular, too, especially local brewers Whalers Brewing Company and Grey Sail Brewing. The store's popular sales include a range of small formats, including nips, pints and half pints, too; where wines see J. Lohr Vineyards & Wines, 19 Crimes, Josh Cellars, Barefoot Wine and Woodbridge by Robert Mondavi among top picks.
As the weather gets warmer this spring, Bianco expects seltzers to continue to sell well, along with new offerings such as Sam Adams Summer Ale, Corona Hard Seltzer and Bud Light's new Lemonade Radler. In-demand spirits include vodka, especially Tito's Vodka, which is "the most popular thing on earth," Bianco said, along with rum, cordials and Baileys Irish Cream. Ready-to-drink Loyal 9 Cocktails and Jose Cuervo Ready to Drink Margaritas are top-selling canned brands at the store.
Delta's prices are competitive with frequent monthly and holiday sales, and bargain shoppers will find savings through the store's own house brands of wines and spirits through its Cheers Direct Program. Other customer perks include home delivery and tastings every weekend.
Delta also prioritizes superior customer service. "It starts with the staff – we've got a really good staff," Bianco said of Delta's 11 employees, who are a mix of full and part timers. "They're very friendly, very open and the customers appreciate that."
He continued: "We know (our customers) by name, they know us by name, I think that's important. Anyone can walk into a store and buy something. There's nothing that separates this bottle of Svedka from the bottle of Svedka down the road, but if you walk in and someone knows your name, they know what you like … I think that's what separates us, the personal relationships we have with the customers."