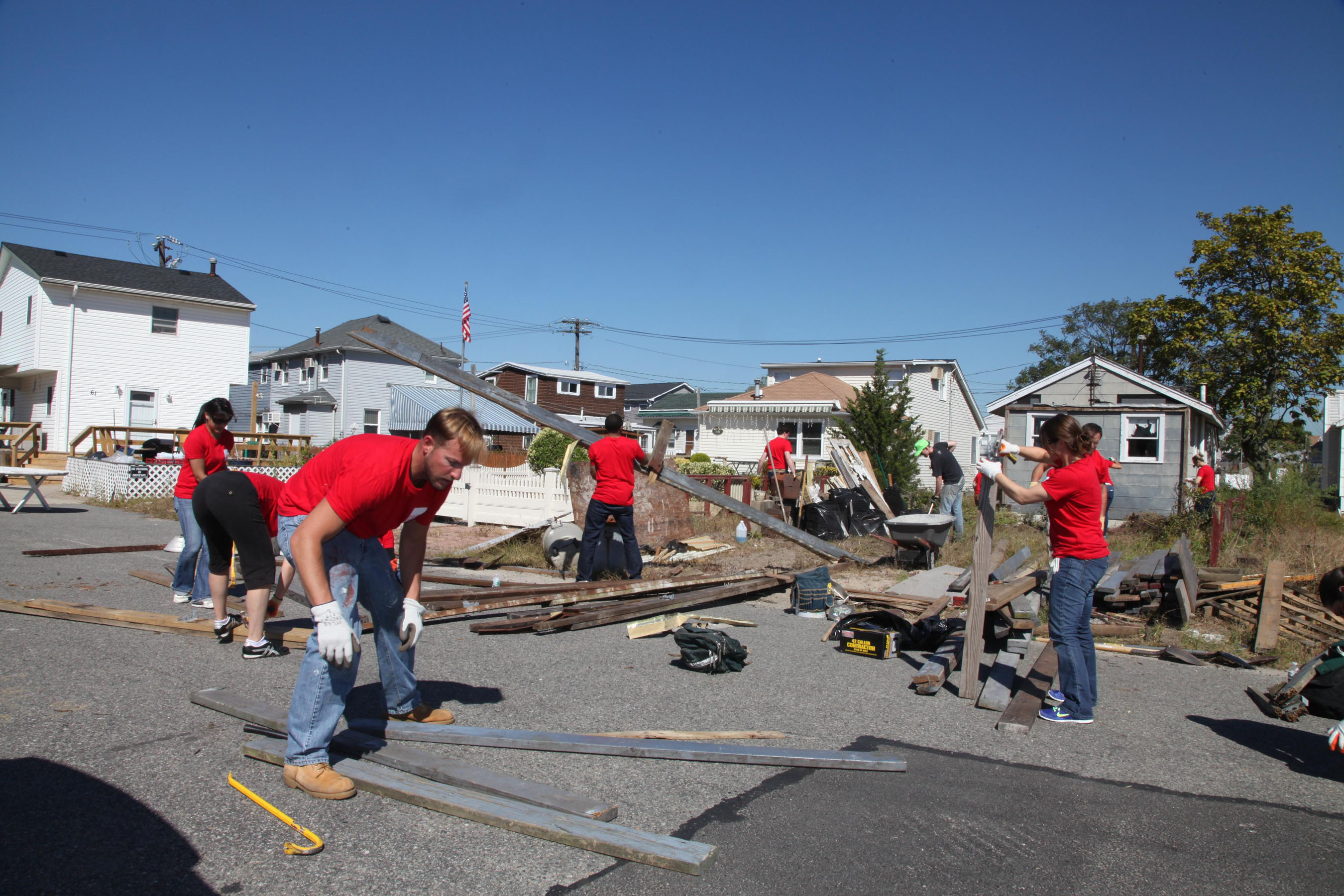 Almost a month before the anniversary of Superstorm Sandy, 100 volunteers continued Diageo's long tradition of community service by helping Habitat for Humanity's rebuilding efforts in Breezy Point, Queens.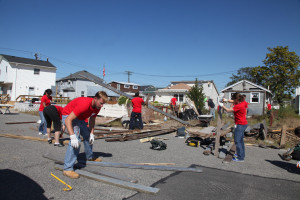 The project was completed by Diageo's Community Activity and Relief Efforts employee volunteer group (C.A.R.E.s) from Norwalk, Conn. and New York City, as well as local employees from our distributor partner Empire Merchants. The work helped repair private homes near the Habitat for Humanity of Westchester Command Center in Breezy Point, where more than 2,000 homes were devastated by Sandy.
The volunteers were split into teams based on skills and interest, each led by a Habitat volunteer. One group focused on cleaning up debris. A second group painted homes.A third tackled bigger construction projects, including rebuilding floors in homes and weeding.
"The 100 Habitat Hope Builders that Diageo brought to their volunteer event showed great esprit de corps.  As Sandy's anniversary approaches, many families are still not close to being in their homes.  Without groups like Diageo, the relief effort would be seriously impaired," stated Jim Killoran, CEO of Habitat for Humanity of Westchester.