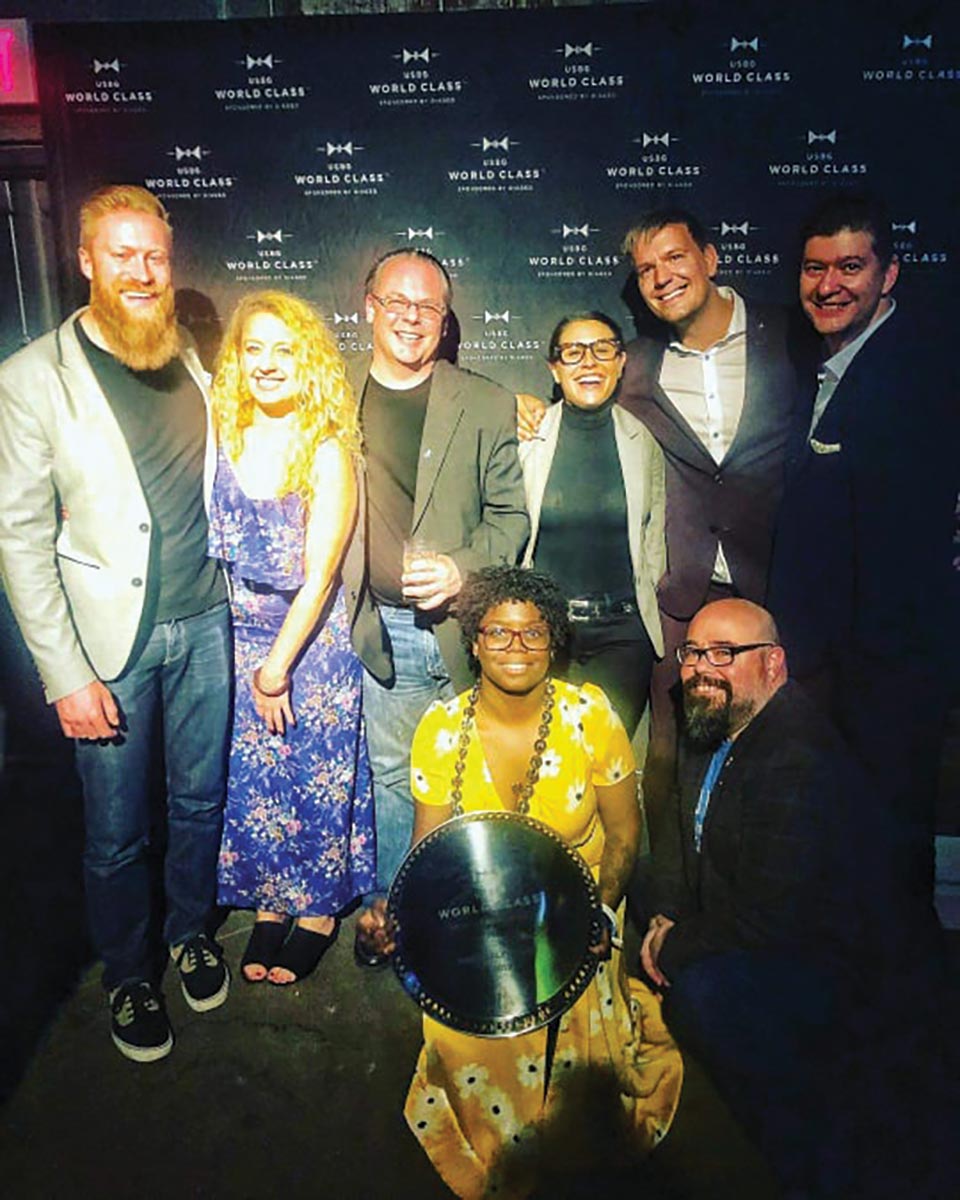 The Northeast finals of the United States Bartenders' Guild (USBG) World Class cocktail competition finals sponsored by Diageo Reserve were held on April 22 and 23 in New Haven. From hundreds of submissions and two rounds, the "Top 50" Regional Finalists moved on to compete at the USBG Regional Conferences, where competitors faced three challenges over two days. Rhode Island's Christina Mercado advanced, as did New York's Leanne Farve and Maryland's Lauren Paylor. Winning regional bartenders head to the national finals in Lexington, Kentucky, in June, where only one will move on to represent the U.S. against 59 other countries for the title of 2019 Global Bartender of the Year, held in Scotland.
Top row: John Henderson, Diageo Reserve; Leanne Favre, World Class Finalist; Anthony DeSerio, Diageo Reserve; Lauren Faustini, East Region Manager, Diageo Reserve; Rasmus Just, National Educator, Diageo Reserve; William Codman, Program Specialist, Diageo Reserve. Bottom row: Lauren Payler, World Class Finalist; Jamie Macbain, Reserve Trainer, Diageo Reserve.
Connecticut's Anthony DeSerio, Consultant, Diageo Reserve and Charles Joly, 2014 Global Bartender of the Year during the three days of events in New Haven.
Photos provided by Anthony DeSerio.