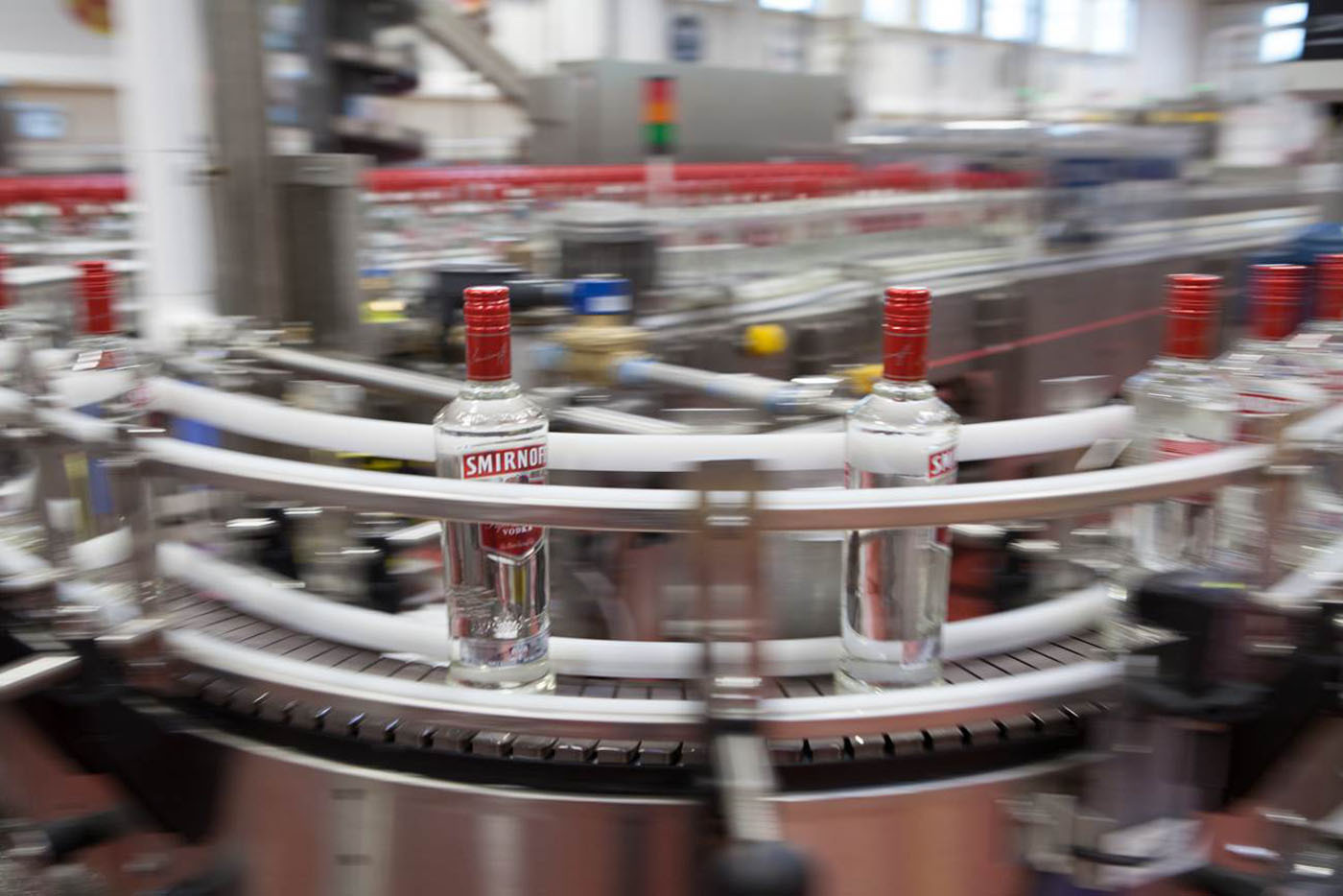 Diageo North America celebrated the completion of a more than $120M investment in its largest bottling facility in Plainfield, Illinois on August 6, 2013. The Plainfield facility packages some of Diageo's leading brands, including Smirnoff No. 21, Smirnoff flavored vodkas, Smirnoff Ice, and a range of Diageo's new products.
The Plainfield site also houses Diageo North America's brand technical center, which helps to turn new liquid and packaging ideas into commercial products. The company has more $250 million invested in the North America manufacturing network since 2010. The site currently bottles approximately 31 million cases of product per year, which is equivalent to 372 million 750ml bottles.
The recent changes at the site have also helped to deliver against Diageo's environmental sustainability goals, which have been a focus at the plant for some time. In addition to reaping water and energy efficiencies through the new equipment, the design of the new bottling hall leverages the natural light, sensor driven doors and lighting have been installed, and the facility is powered by 100% renewable electricity. More than 100 jobs have been added at the Diageo Plainfield manufacturing facility since 2011; the site currently employs more than 600 people.