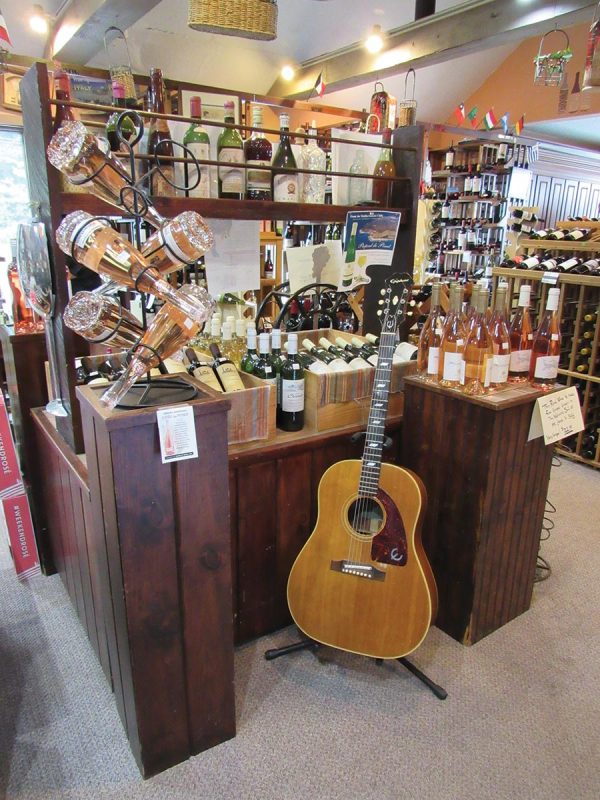 The Divine Wine Emporium and Learning Center
275 West Main Street
Niantic, CT
Square footage: 2,500
Years in operation: 15
By Sara Capozzi
After working as a distributor representative for 25 years, a passion for wine led Ken Turcotte to open the Divine Wine Emporium in June 2002. He found a perfect location for his new venture, a house that had been an Italian restaurant near the Connecticut shoreline. Even while the former eatery's booths and pool tables remained, Turcotte said he could see the building's potential, and within three months he had converted it into a store and opened for business.
After recently celebrating the store's 15th anniversary in June, Turcotte said the space is still perfect for everything he wants to do. "Time has proven to me that this is the right size and the right area to meet customers' needs," Turcotte said. "That's what it all comes down to."
The unique and comfortable atmosphere of the Divine Wine Emporium is anchored by a stone fireplace and artwork. Mahogany shelves throughout the store are lined with more than 700 varieties of wine at every price point, each personally selected by Turcotte. Customers will also find diversity in select spirits, liqueurs and beer.
Turcotte's love for, and longtime experience with, wine has led him to create a business with a strong focus on wine education.
Turcotte holds advanced certifications from the Wine & Spirit Education Trust and the Society of Wine Educators from Johnson & Wales University in Providence, Rhode Island. Blending his interests made good business sense: Turcotte teaches classes on wine in the Learning Center classroom, which is adjacent to the shop.
The course offerings that he created, Wine 101 and Wine 201, engage and familiarize customers and students with the fundamentals of tasting and choosing quality wines, comparing varietals and pairing wine with food.
Turcotte takes his passion for wine education into his everyday interactions with customers. His goal is to "find a wine that is right" for each person's taste and price point, all while educating the clientele along the way. "I can expand your horizons on wine through my interactions with you as a customer," he said. "That's what it's all about and that's what I offer."
Turcotte manages the store with the help of his wife, Sylvia Turcotte, and Tony Ambrosini, who assists Turcotte with marketing and tasting events. The Divine Wine Emporium also holds special tasting events and seminars in the Learning Center, where guests include winemakers, vineyard owners and importers from around the world.
The store also contains a wine tasting area and an upstairs loft featuring wine-oriented gifts and accessories, including rare and antique bottle openers and corkscrews, T-shirts, books and more.