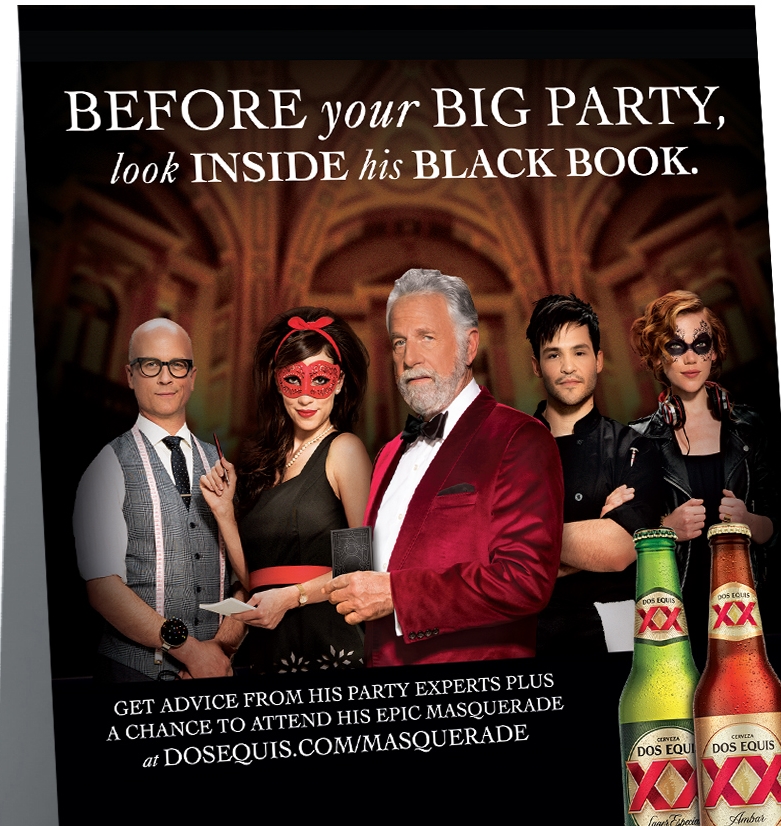 Dos Equis is celebrating the Halloween season with its fifth annual Masquerade program.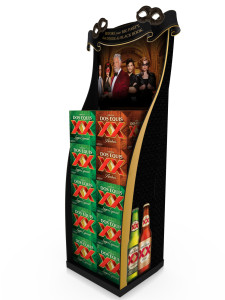 The fully integrated, 360° program provides legal drinking age consumers access to the Most Interesting Man's entourage to help them create or attend an epic, fall celebration. Masquerade will be supported by a comprehensive marketing campaign that includes national TV, radio and out of home advertising, digital partnerships, retail and on-premise POS materials and a sweepstakes providing consumers the opportunity to enter to win the grand prize trip to New York City to attend a Dos Equis inspired event.
At retail, POS including five and 10 case stackers, standees, pole toppers and interactive decals, door handles and fridge headers will engage consumers and encourage cross category purchases (where legal) with partner Jim Beam Casa Sauza to leverage the Halloween party occasion and provide consumers with all of the party essentials including Sauza and Twang Beer Salts.
On-premise programming will include banners, posters, table tents and coasters with a call-to-action directing shoppers to DosEquis.com/Masquerade where they will find party planning details on entry to the consumer sweepstakes. The program runs September through October 31.