Edrington, Scotland's premier producer and distributor of global spirits brands, announced "a significant expansion" of its international distribution network. It will be taking control of operations that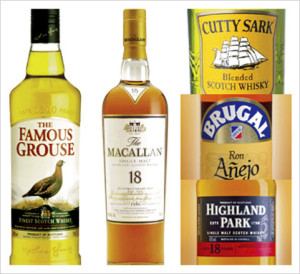 span three continents as its other agreements expire. During the coming year Edrington will establish new sales, marketing and distribution companies in the USA, South East Asia and the Middle East. Collectively these markets currently account for 26% of Edrington's total sales. Edrington USA will assume the distribution of Edrington brands in the USA, the world's largest premium spirits market.
Demand for premium malt whisky is growing by 16% per annum as the market adds a million new spirits consumers each year. Edrington USA will expand the company's reach to major cities across the USA, opening offices in Chicago, LA, Dallas, Miami and expanding its office in New York. The company said it sees significant opportunities for the brands, particularly The Macallan and Brugal Extra Dry rum. More on the expansion can be found here.