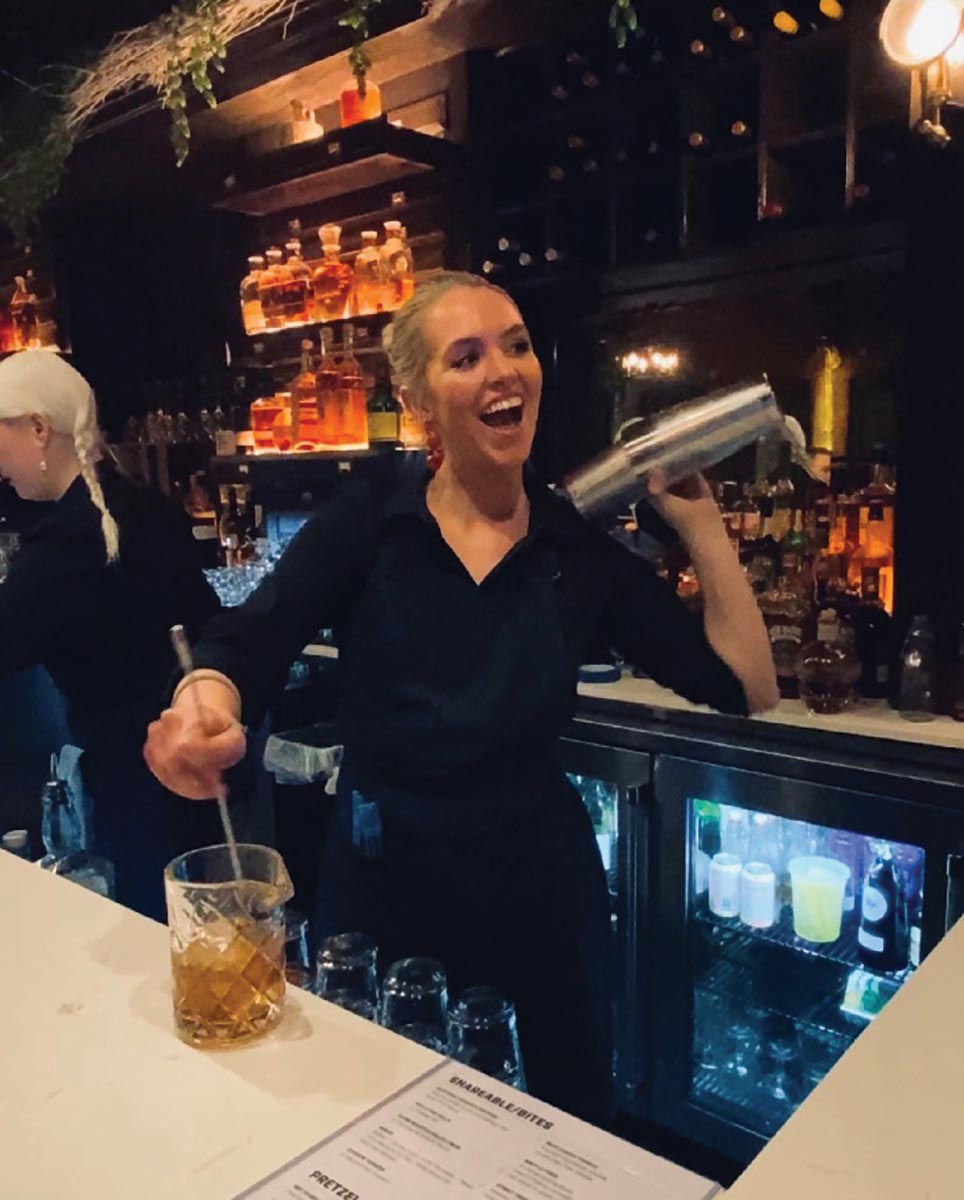 Elicit Brewing Company and Beer Garden
165 Adams St.
Manchester, CT
Manchester's Elicit Brewing Company and Beer Garden brings a whole other level of brewery experience to the area "east of the River." Opened in fall 2019 in the former Adams Paper Mill complex, circa 1864, the venue bills itself as the "state's newest adult playground." With a brewery, beer hall, cocktail bar, lounge, arcade, table games and more, Elicit delivers on its promise. The energetic, creative variety found in its entertainment options carries over to its beverage program, with a wide selection of craft beer and specialty cocktails to drink it all in, perhaps while playing giant Jenga or foosball.
Bartender: Lauren English
Cocktail: Come Mister Tally Man
Ingredients:
» 1.5 oz. Bumbu Rum
» .75 oz. Campari
» .5 oz. Demerara syrup
» .5 oz. Lime juice
» 1.5 oz. Pineapple juice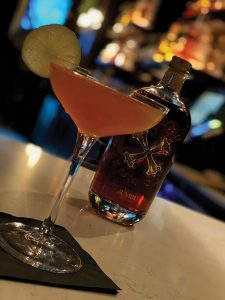 Method: Combine all ingredients in a shaker tin and shake for 15 seconds, then strain into a coupe glass. Garnish with a lime wheel and a pineapple wedge.
The Come Mister Tally Man cocktail combines a variety of tropical flavors, the perfect libation to enjoy in the beer garden during warmer months, said Amanda Fromerth, Event Coordinator, Elicit Brewing. "It's a riff on the classic Junglebird tiki drink. The banana and coconut notes in the Bumbu blend well and are balanced by the bitter orange and grapefruit notes of the Campari. The pineapple and lime juices round out the drink and add the tiki feel. One sip and you envision yourself on the beach."