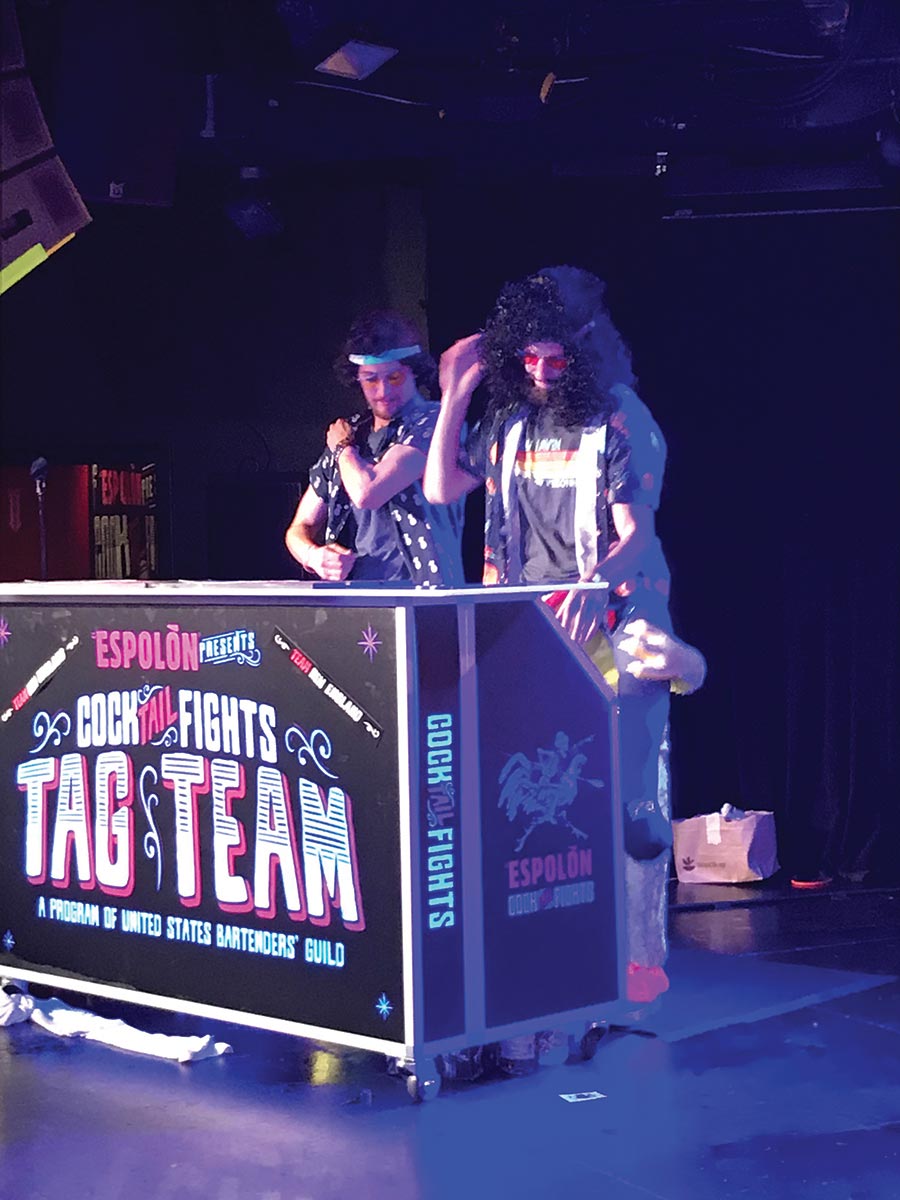 The annual Espolón Cocktail Fights took place at Le Poisson Rouge in New York City where Connecticut talent, Dan Shekman of Oak Haven Table & Bar and Joe Neagle of Da Legna, competed as tag-team partners on August 13. The two were among featured bartenders who worked the cocktails and the crowd – complete with costumes and a ringside bell, in keeping with the fight theme. While the duo did not advance to represent the region, "They were the only competition selected from Connecticut and had a fun time representing us," said Campari America State Manager Gary Dritschler. Handcrafted with 100% Weber blue agave, the premium tequilas are distilled in the Los Altos region of Jalisco, Mexico, and made at the artisan San Nicolas Distillery under the guidance of Master Distiller Cirilo Oropeza. Winning teams from each region earned an immersive educational opportunity at the Espolón Distillery in Mexico.
Connecticut bartenders Joe Neagle and Dan Shekman representing at Le Poisson Rouge in New York City for the regional Espolón Cocktail Fights.
The two created their cocktail entry showcasing Espolón Tequila amidst the costumed competitors and lively crowd.