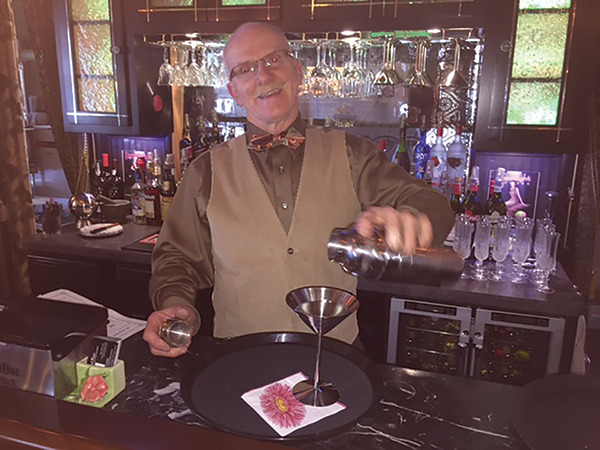 The Ritz Crystal Room
111 Main Street
Torrington, CT
Is it a vintage shopper's haven or a speakeasy? The Ritz Crystal Room at Remember When offers a cocktail lounge, restaurant and event venue in addition to the historic-district antiques store. The lounge invokes a Jazz Age vibe, complete with dance floor, 1920s decor, and a dining room serving dinner and creative cocktails.
Co-Owner/Mixologist: Rit O'Donnell
Cocktail: Espresso Martini
Recipe:
Mix in a shaker with ice:
1 oz. Bailey's Irish Cream
1 oz. Kettle One Vodka
1/2 oz. Kahlua
1/2 oz. creme de cacao
1 oz. freshly-brewed Lavazza espresso
Shake. Pour into a martini glass. Garnish with three cherries.
"It tastes like the richest cup of coffee you can imagine. A house favorite," said co-owner Karen O'Donnell.