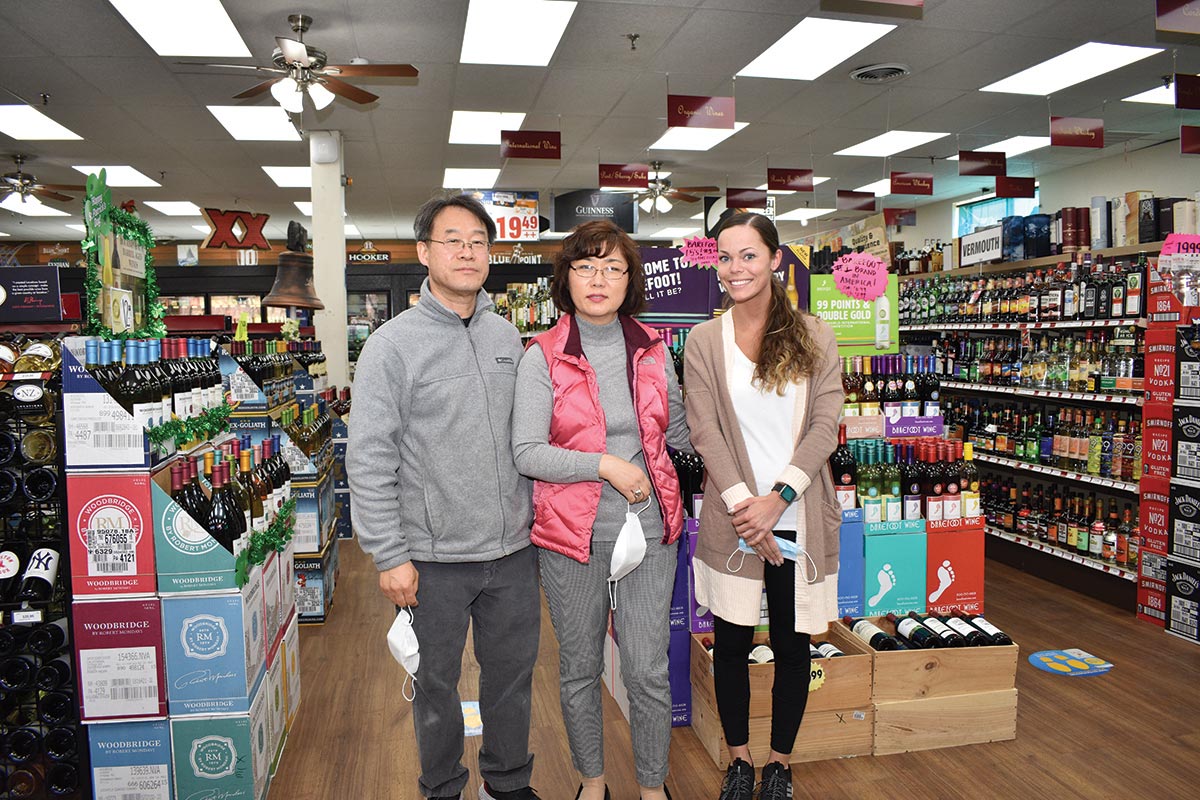 Fairway Liquor Mart
597 Bridgeport Avenue
Milford, CT
Square footage: 5,000
Years in operation: 10
By Sara Capozzi
When Fairway Liquor Mart husband-and-wife team Byung "BK" and Kyung Kang purchased the store in 2011, it was in need of some major renovations. Known as one of the oldest package stores in the area, the interior of the retail space was outdated, but the Kangs saw potential.
They got to work and installed new shelving, replaced flooring and added new coolers. The project took three years, but it was a good investment according to the Kangs, who oversee the store on a daily basis. According to Kyung, business has gone up since the renovations were completed and it continues to grow.
Customers walking into Fairway Liquor Mart will find a bright, airy shop with neatly stacked rows full of inventory. The store stocks a wide selection of craft beer, which customers can peruse easily in the spacious walk-in cooler. Shoppers' tastes tend to be evenly split between beer, wine and spirits, according to BK, and they'll find plentiful SKUs of each.
"More variety brings in more customers," said BK, whose previous work experience in marketing and economics is an asset when buying inventory for the shop. "We try to keep pricing at the state minimum. Still, we cannot carry everything by the case. It's not possible to stock everything, but we try."
The Kangs didn't have industry experience when they purchased the shop, yet their existing skill sets fit right in with BK's in addition to Kyung's accounting. With hours that would allow them a healthy work-life balance and with holidays and Sundays off to spend time with their two sons, who were in elementary school at the time, they thought owning a package store was a good business move. The Kangs say that part of the equation changed when the state of Connecticut repealed the remaining "blue laws" surrounding the sale of liquor in 2012, and like many store owners, they have since adapted accordingly.
Fairway employs six people in total, with two full-timers and two part-timers, all of whom have gotten to know the local customers as much as the Kangs have. Treating the team well is part of the culture at Fairway. "We're lucky we have very good employees," BK said. The Kangs buy lunch or dinner when staffers are working five or more hours during a shift and treat them to a meal on their birthdays.
While there is a lot of competition in the area and on the same street, BK said, the team at Fairway strives to differentiate themselves by offering convenience and a positive atmosphere in the store. "We like talking to customers and customers just enjoy coming here," Kyung said. "We're always doing something to improve, whether it's the environment, product or price."
Customers can expect top-notch service when they are greeted and helped by the store's upbeat staff. The store also offers curbside and delivery services. "We try to make it a good experience to get them to come back," BK said. "That's the bottom line."