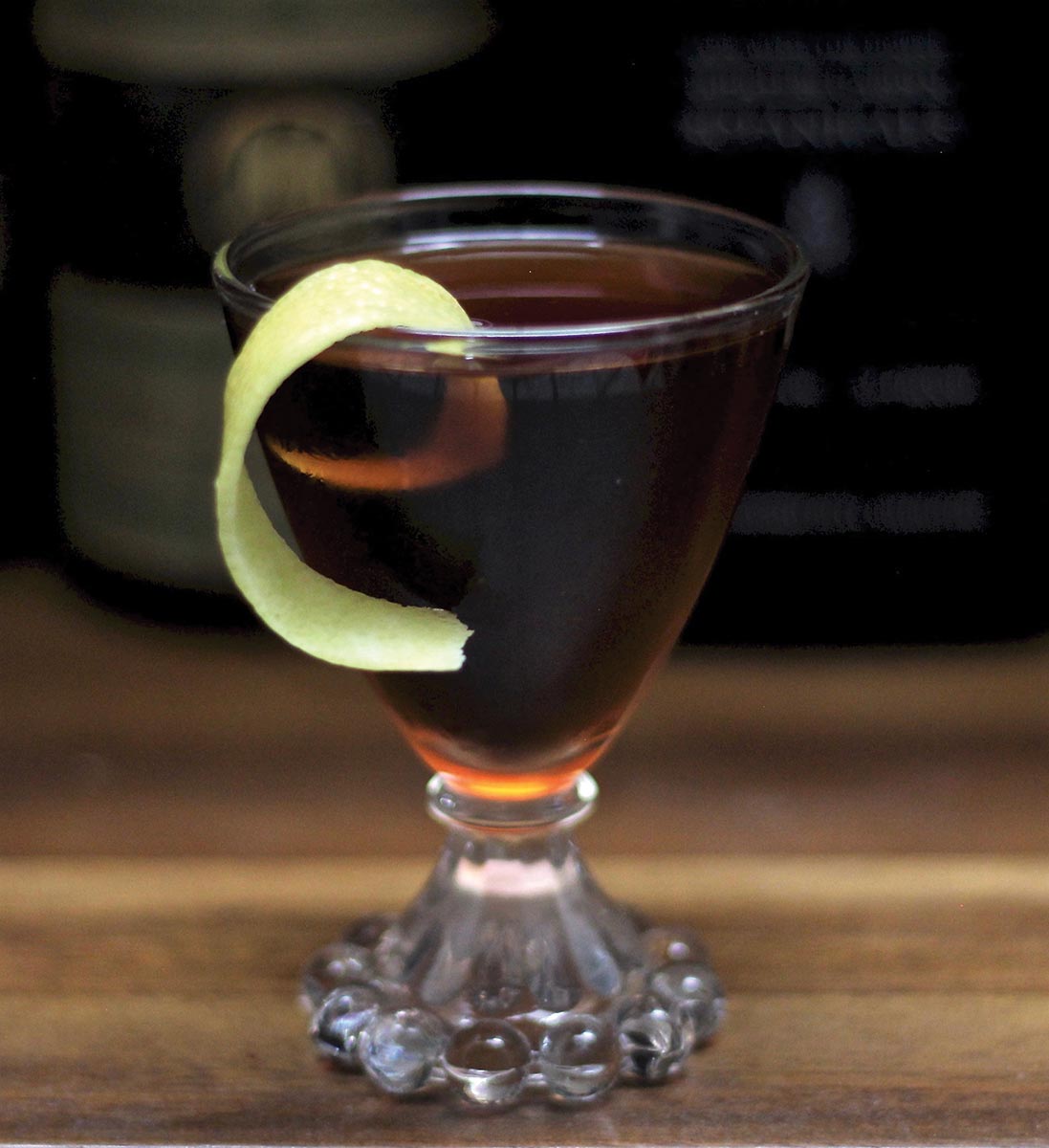 Farmington Gardens
999 Farmington Avenue
Farmington, CT
A destination venue in an idyllic garden setting, Farmington Gardens is a popular spot for special events and weddings. Torrington-based mixologist and bartender at Farmington Gardens Rob Szabo created a quarantine cocktail from his home bar and lounge. "With 200-plus spirits, almost any cocktail is possible," Szabo said of his lounge, "a place to share a dram or two with friends and family, but mostly a place where new recipes are explored and old ones redefined." Szabo created The Cocked Hat, a "complex and well-balanced" cocktail featuring Highclere Castle Gin, Carpano Punt e Mes and Mandarine Napoleon, an orange liquor that was created for Napoleon Bonaparte in the late 1700s or early 1800s.
Bartender: Rob Szabo
Cocktail: The Cocked Hat
Ingredients:
» 1.5 oz. Highclere Castle Gin
» .25 oz. Lemon juice
» Pinch of cinnamon
» .5 oz. Carpano Punt e Mes
» .5 Mandarine Napoleon
» .25 oz. Vanilla liqueur or vanilla extract
» Lemon peel for garnish
Method: In a mixing glass. stir all ingredients with one or two large ice cubes until well chilled and strain into a chilled cocktail glass. Garnish with a lemon peel.
"I came up with this recipe wanting to make a gin cocktail using Punt e Mes," Szabo said. "Highclere Castle Gin is a new brand, great for cocktails. Punt e Mas is a bitter amaro. The Mandarine Napoleon, vanilla and lemon juice are added to balance the bitterness. The cinnamon makes you wonder what going on. I named the drink The Cocked Hat because this style of hat (bicorne) was worn around the same time as when Mandarine Napoleon was created."