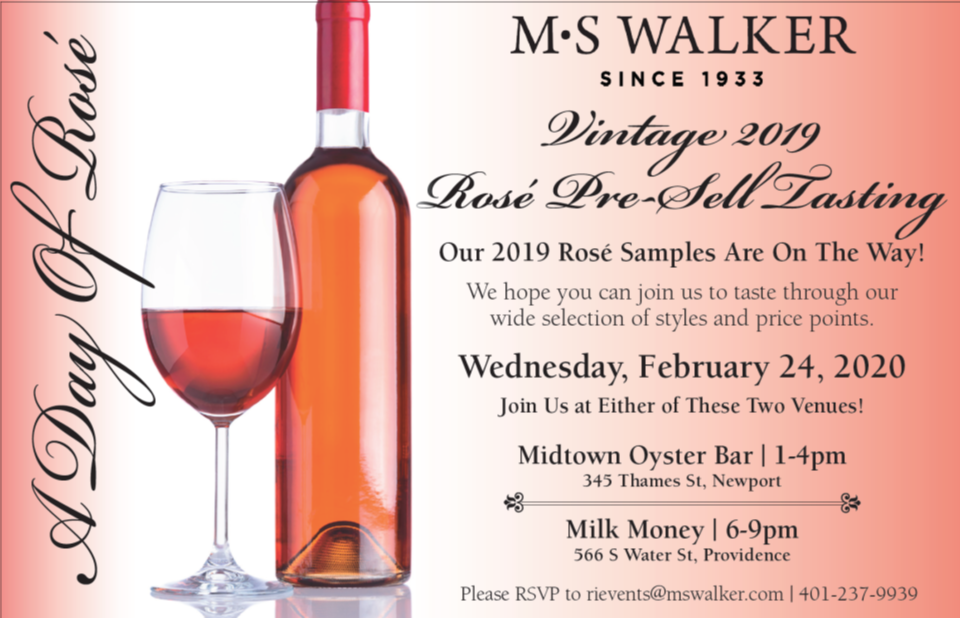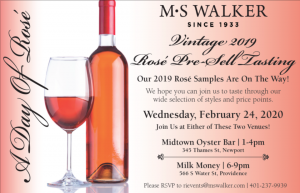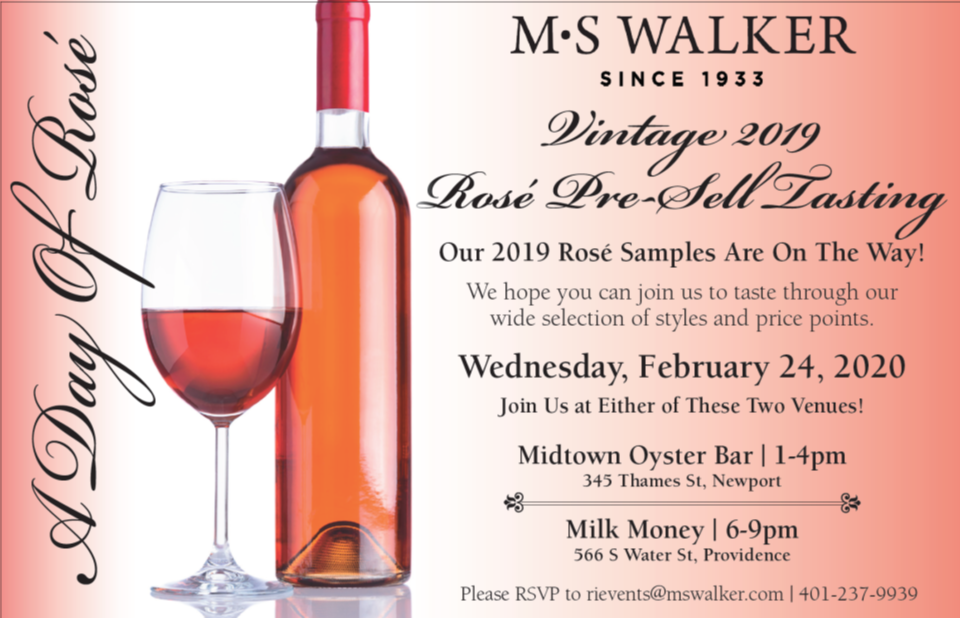 WHAT: Join MS Walker of Rhode Island for an afternoon or evening of trade tasting and education. The Vintage 2o19 Rosé Pre-Sell Tasting will showcase a selection for trade guests.
This is a trade-only event. Please contact your sale representative or  RSVP for additional information. There are two sessions hosted in Newport.
WHEN:  Wednesday, February 24, 2020
1:00 – 4:00 pm, Midtown Oyster Bar, 345 Thames St, Newport, RI 02840
6:00 – 9:00 pm,  Milk Money, 566 S Water St, Providence, RI 02903
See last year's highlights here.