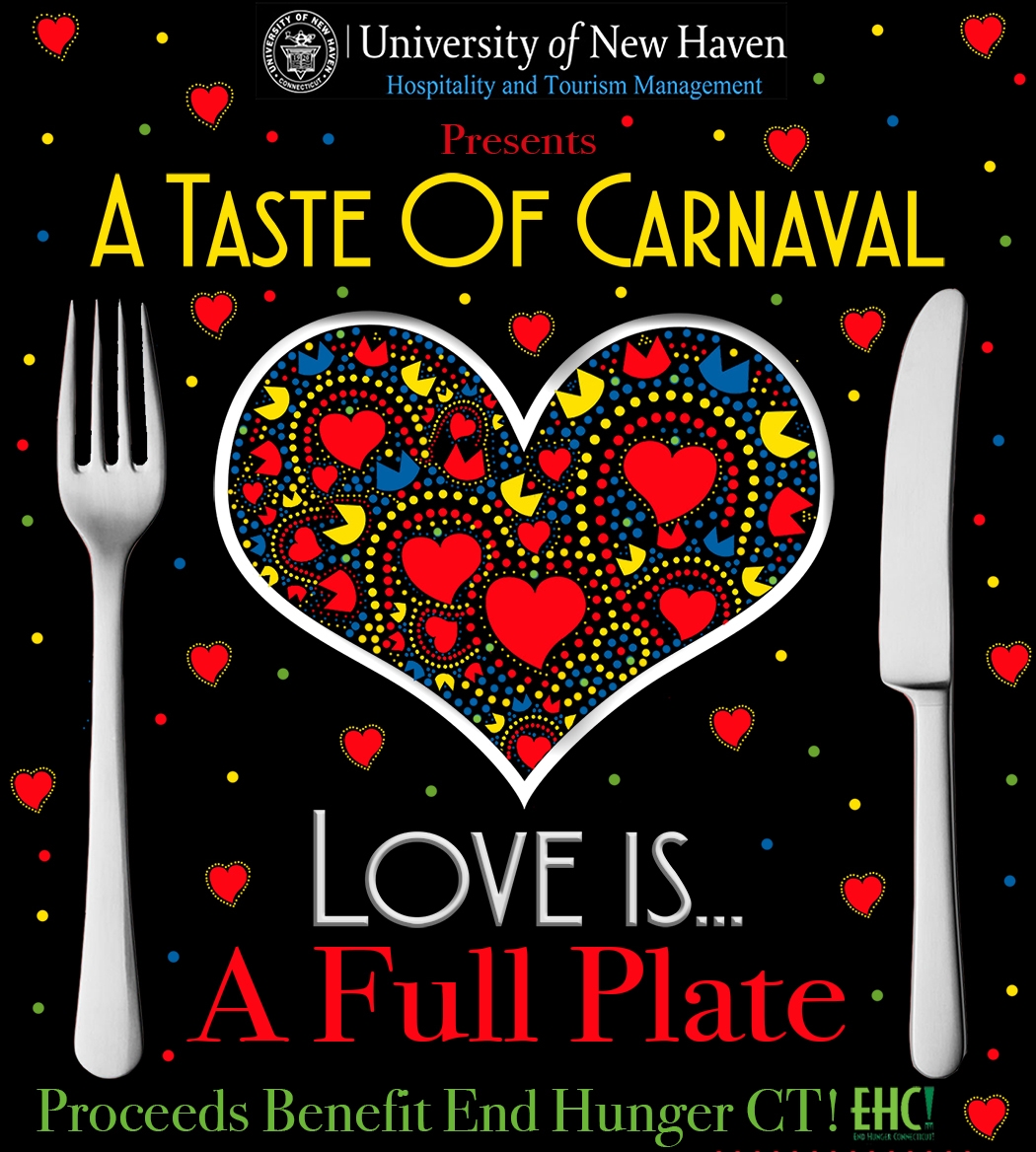 Students from within the University of New Haven's (UNH) Hospitality and Tourism Department will host their annual benefit dinner on February 5, 2016. In its third year, "Love is a Full Plate" raises money for End Hunger Conn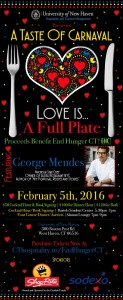 ecticut!, which focuses on food assistance programs with the intention of decreasing food insecurity and hunger among families within the state. Last year's event raised $10,000.
This year's event features special guest George Mendes, author of "My Portugal" and a "Michelin" Star Chef. Renée B. Allen, Director of the Wine Institute of New England and adjunct professor at University of New Haven, will pair wines with a four-course meal prepared and served by students. Tickets can be purchased at http://cthospitality.us/endhungerct/. For sponsorship information, contact Mary Miller at 203-479-4556 or mmiller@newhaven.edu.