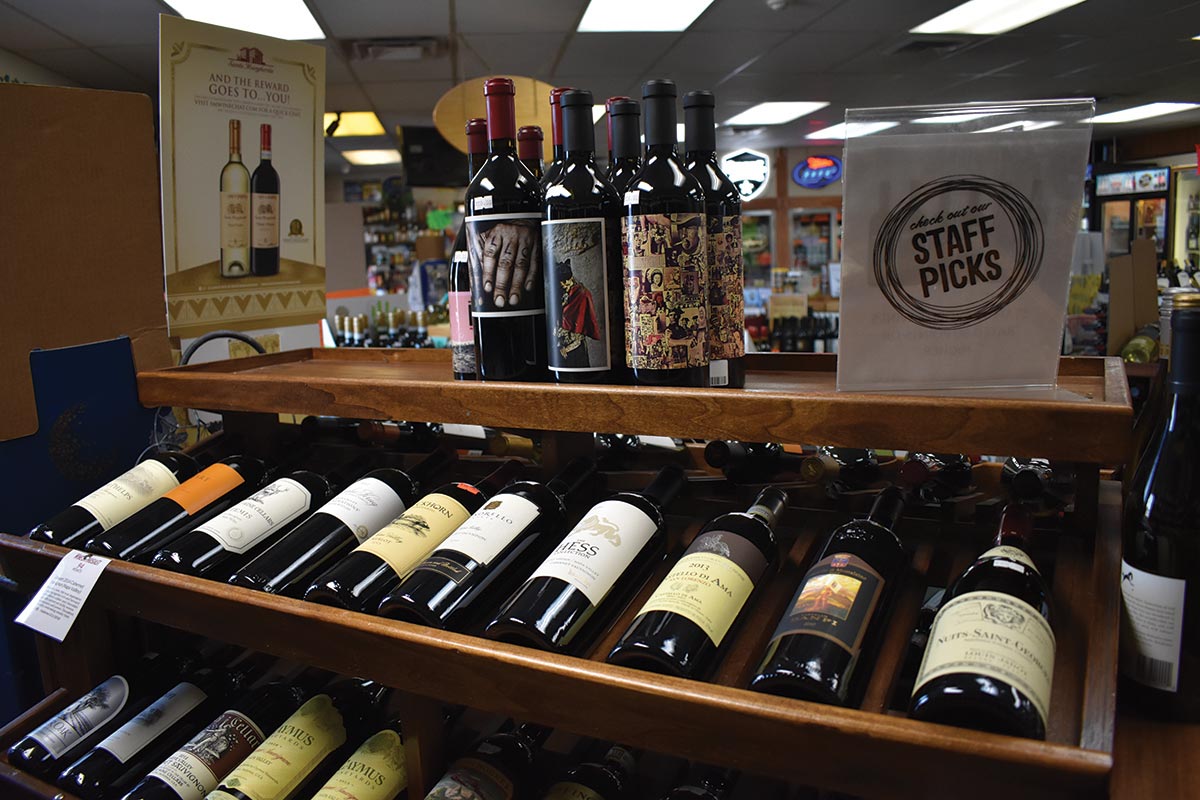 Ferreira's Package Store
1965 E Main Road
Portsmouth, RI
Square footage: 12,000
Years in operation: 47
By Sara Capozzi
Opened in 1972, Ferreira's Package Store has been a part of the Portsmouth community for decades and remains in the Ferreira family to this day. Current store manager Tracey Blake remembers helping out around the shop as a child with her siblings for their grandfather, store founder Jesse Ferreira.
Now owned by Blake's father, Leonard Ferreira, and her aunt, Arlene Rego, Blake started working full time at Ferreira's in 2000.
She said she has seen a lot of trends change in the business since beginning to manage the shop. "Every year it changes a little bit," she said. "Right now it's rosé, three or four years ago it was Malbec. The store used to be all booze, now it's all wine. The wine industry has grown immensely and craft beer … craft beer is where it's at right now."
Ferreira said the store's wine selection sets it apart from competitors. "I know the sales reps in particular say we have one of the better wine selections on the island," Ferreira said. "So, if [customers] are looking for something niche-y or something different, we try to have a little bit of everything."
According to Blake, top-selling wines at Ferreira's include Kendall Jackson Chardonnay, Santa Margherita Pinot Grigio and Josh Cellars Cabernet Sauvignon. As far as spirits, "Tito's is out of control," Blake said.
During the off season, the majority of customers Ferreira's sees are Portsmouth locals. "They're all townies pretty much. We know them all by their name and what they drink. They can say, 'What does my wife drink again?' and we can go grab it for them," Blake said.
That all changes around Easter, which Blake said is "the kickoff" of the summer season, when business doubles. "We're such a summer business with the beaches and Newport so close," Blake said.
The town is also home to four marinas and several popular summer events, including Waterpolooza in Narragansett Bay, Jaws Fest and the Folk Fest, to name a few, all of which bring a steady line of customers to Ferreira's door.
In the summer, customers are looking for beverages they can enjoy beachside or while boating, so any ready-to-drink cocktails and malt beverage spiked seltzers sell well, she said.
To get ready for the busy days ahead, Blake said the store will quadruple its selection of rosés, along with more canned beer and every other item in canned formats. "Anything that can be bought in a can, we start gearing up on that end of it," Blake said.
"It's such a big boating and beach community here, so anything that's in cans, even the little sparkling Champagnes … do crazy in the summer because [customers] come in with their coolers, they fill them up, they load them up with ice and out the door they go."