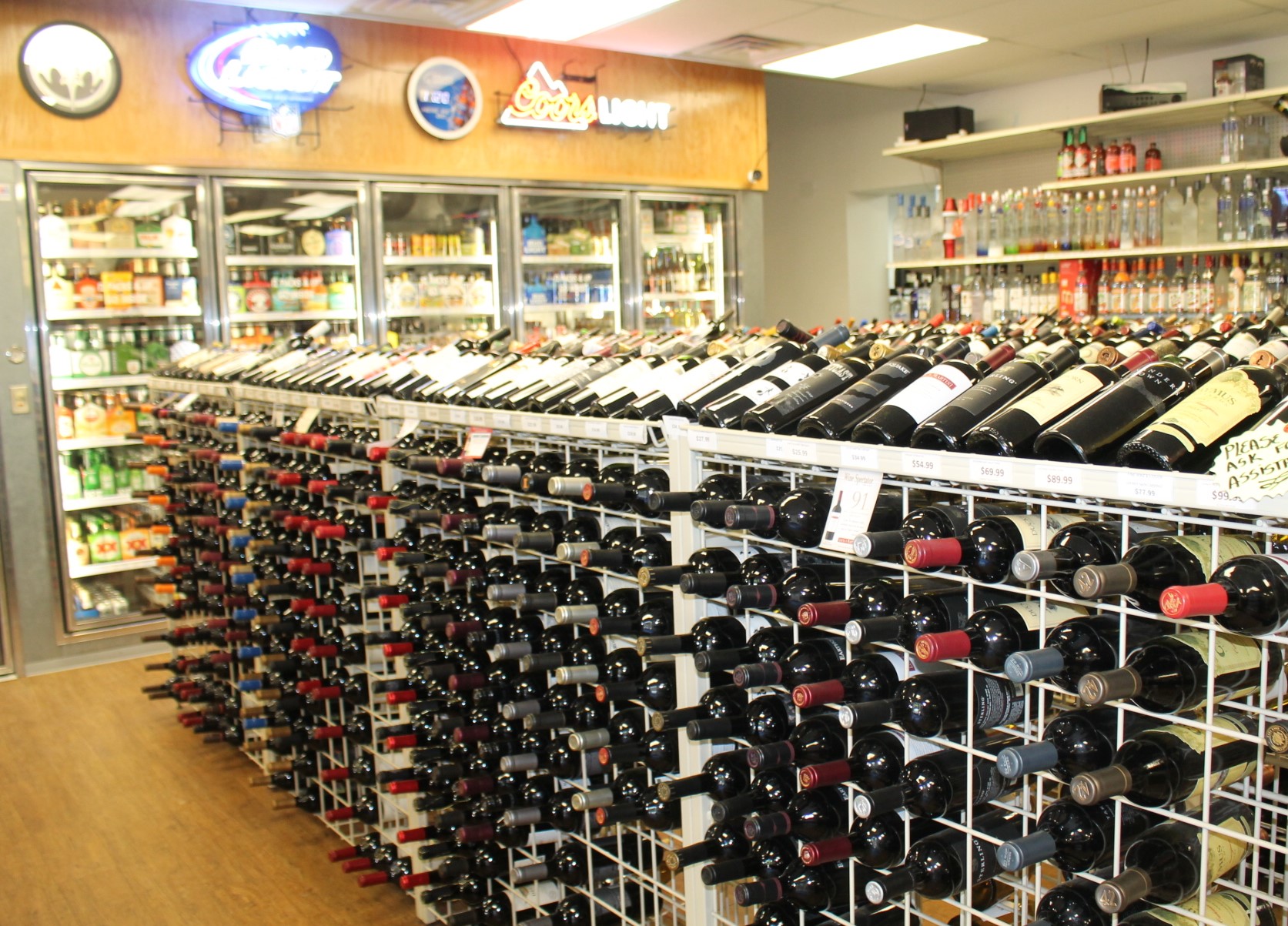 Fine Wine & Liquor
5 Meadow Street
Naugatuck, CT
Square footage: 2,000
Years in operation: 6
By Savannah Mul
Donna Ploski has been in the liquor retail industry for "most" of her life. She previously owned two Connecticut liquor stores, and in 2004 made the decision to sell them both and go into real estate. During her time away, Ploski said she missed the work and wanted to own a store once again. After looking in the Naugatuck Valley, she found a prime spot on Route 63, converting it into Fine Wine & Liquor.
Ploski owns and operates the store with her son, Keith and her brother, Kevin Ploski. Employee Timmy Chapman rounds out the sales team. Fine Wine & Liquor stocks more than 1,660 wine SKUs, nearly 400 beer products and more than 1,650 spirit SKUs.
After previously owning larger liquor stores, Donna Ploski reflected, "The location is perfect and the size of the store is perfect. Everything is all manageable and we have a very good rapport with our customers. It's hard work but we have a great clientele."
Arranging the new store "just took forever on what we wanted to do," said Kevin Ploski. Since opening, they've added more coolers, opened up a room to house brown spirits, added more shelves for wine and increased the storage space.
"Whenever we bring in something new, we evaluate the product to see if it will fit in with the store," Donna Ploski said. "Every week there are new products and you can't buy everything that comes out. We examine the quality of the product and see how it fits with our customer base and if the demand is there."
Keith handles the spirits, specifically stocking the brown spirits. He searches for small-batch producers, and unique aging processes with interesting back stories and characteristics, he said. The team tastes every offering to "understand the products and know what we're selling," which, in turn, helps them make tailored recommendations to customers. Donna Ploski said of her customers, as the seasons shift, so do their buying behaviors: wine sales take the lead in the fall and winter months, and as the weather warms up, beer products steer sales.
The store also hosts distributor representatives throughout any given month to conduct in-store wine tastings, promote new products or introduce new vintages.
Donna Ploski said, "At the end of the day, you have to know what your customers are buying and put all your knowledge and experience into something you want them to go home happy with."  Fine Wine & Liquor also offers special orders for customers.