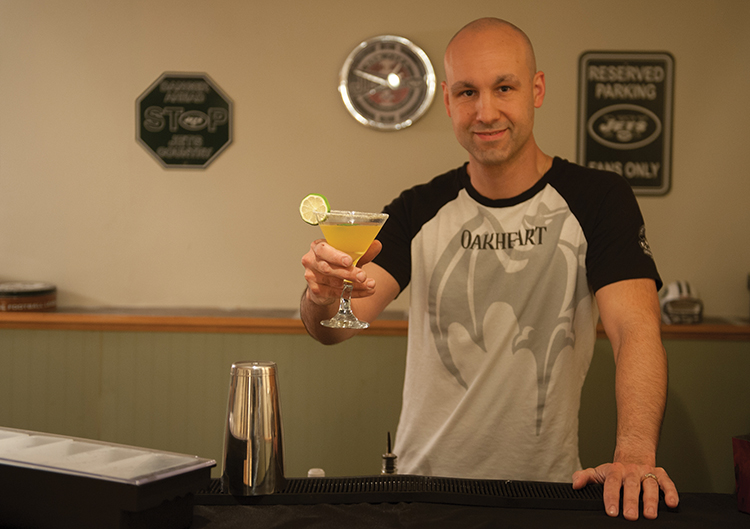 Flippin Good Bartending Service, LLC.
65 Christopher Lane
Meriden, CT
It is wedding and graduation season, which means it's busy season for Flippin Good. Founded in 2012, the beverage catering company provides bartending services for birthdays, college graduations, anniversaries, weddings, fundraisers, backdoor barbecues and more.
Owner: Patrick Muli
Drink Name: Passion Fruit Mojtini
Recipe:
•  1.5 oz. Bacardi Light Rum
• 2.5 oz. RIPE Mojito bar juice
• ½ oz. RIPE Passion Elixir
Add ingredients to iced shaker glass. Shake. Can be served as a martini or strain over ice as a rocks drink. Dip edge of glass into mint simple syrup then rim edge of glass with fresh mint sugar. Garnish with fresh lime pinwheel.
"This is my take on a mojito," said Muli."It's tangy and sweet, yet minty fresh."
Photo by Melissa Zanelli of Power Station Events in Cheshire, Conn.