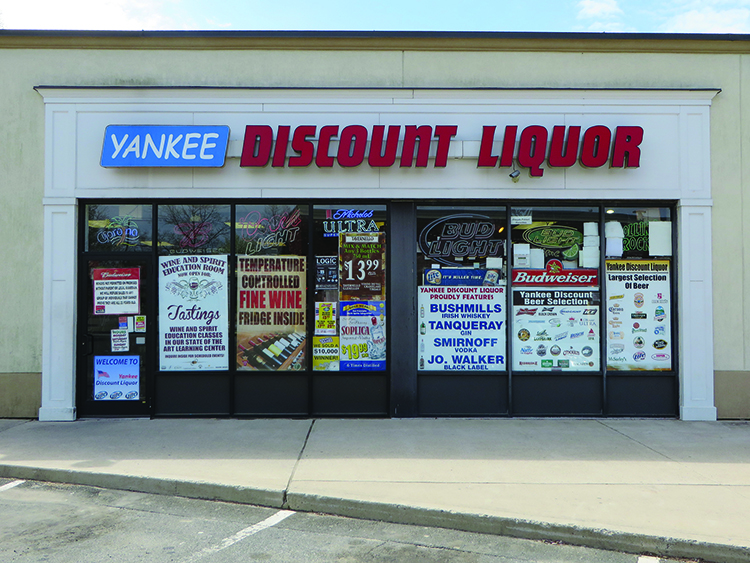 By Bob Sample
Yankee Discount Liquors
Location: 684 Foxon Road, East Haven, Connecticut
Square Footage: 5,500
Years in Operation: 10 under current owner
"Within a mile of our store are seven other package stores, so we have a lot of competition here," said Deepak Pattani, proprietor of Yankee Discount Liquors. The store, located on busy Route 80 in East Haven, Conn., has grown three-fold in the 10 years under Pattani's stewardship.
"What sets us apart is our customer service," said Pattani. "People visit us once, and they love to come back. We make a point of knowing their name, what they like, and what they don't like."
About half of the store's floor space is devoted to wine, with the balance divided almost equally between beer and spirits. "We have greatly increased our wine business since I bought the store 10 years ago," said Pattani. "Lately, we've seen strong growth in both blends and sweet wines. A particular favorite of our customers is moscato. It's a very delicious, sweet wine. We can't seem to keep enough of it in stock."
Blended wines have grown in popularity because they're more complex, which appeals to many sophisticated wine drinkers, Pattani said. For example, a red blend will contain a mix of cabernet, merlot and shiraz — blending sweet, dry and fruity elements. In summer, Pattani sees a sharp uptick in sales of blended white wines.
Last fall, the store underwent its first major renovation, which included the construction of the store's Tasting and Education Room. The store also boasts two new, temperature-controlled wine coolers, a new cooler for craft beers, and a new personal-computer network as well as new software tools.
Pattani reported another development:  he does a brisk business in higher-priced wines and spirits. This was brought about in part by the tastings and classes he has hosted every Friday and
Saturday since the beginning of the year. Products are in a variety of price categories, including higher-priced bottles that many customers might not otherwise try.
"We recently held our first class on single-malt scotch – and all of them were at price points of $100 a bottle," said Pattani. "We sold out of our entire stock. We ended up having to back order all of them."
Likewise, a Valentine's Day wine appreciation class saw brisk sales of bottles priced at $19.99 and $29.99, while customers mostly ignored the $9.99 "value" wines. For a recent Cinco de Mayo class, Pattani brought in the state brand manager for the Patrón portfolio, highlighting its tequilas.
Route 80 is popular with commuters, and Yankee Discount draws a significant number of its customers from people driving home to towns farther east. The selection, service and spirits knowledge keep them coming back.
Pattani sends out regular email notices of special events and upcoming classes. The latter have become such a hit that he must now divide participants into multiple groups. "Besides that, we do no advertising other than word of mouth," said Pattani. "By creating a happy buying experience and satisfying our customers, we don't need to advertise."