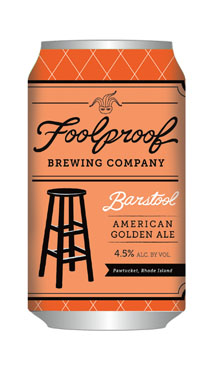 Foolproof Brewing Company (formerly High Jinx Brewing Company) in Pawtucket announced its beers are now available in bars across Rhode Island. The brewery produces three year-round beers,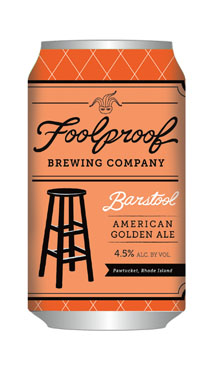 each designed with a particular experience or activity in mind.
Foolproof's initial year-round offerings include "Barstool," an American golden ale dedicated to a night out at the bar; "Raincloud," a robust porter for rainy days; and "Backyahd," an IPA for barbecuing and other outdoor activities. The company also produces a limited line of high-end specialty beers, which rotate throughout the year.
"We are thrilled to introduce our unique and flavorful brews to beer lovers across Rhode Island," said Foolproof's president and founder Nick Garrison. "At Foolproof, we craft each of our brews with a sacred beer drinking experience in mind." Joining Garrison's team are Foolproof's brewmaster, Damase Olsson, formerly of Pennichuck Brewing Company and a graduate of the World Brewing Academy, as well as sales manager Kyle Pauly, formerly of Berkshire Brewing Company and Ithaca Beer Company.
The brewery will introduce 12 oz. cans to the market in early 2013. The company is distributing its beers throughout Rhode Island, working with C&C Distributors. The brewery plans to expand into Massachusetts and Connecticut and other markets throughout New England, with a target to grow nationally.