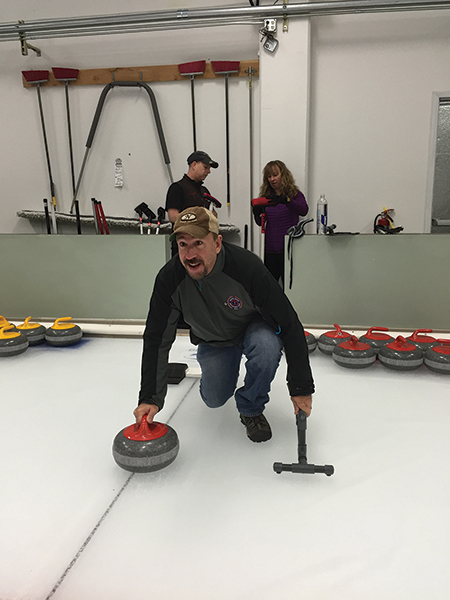 Twin River's Frank Martucci emphasizes the importance of networking
By Savannah Mul
The Bar Institute at Portland Cocktail Week (PDXCW) ran from October 17 to 23 in Oregon. Industry professionals were able to further their education through a variety of seminars on bartending, beyond-the-bar training, bar ownership, and innovation and development. General Manager of Beverage Operations at Twin River Casino and USBG President of the National Charity Foundation, Frank Martucci, attended for his second year, this time as a master's student in the PDXCW program.
Martucci said the event was five days of "jam packed" educational classes, networking opportunities, new spirit launches and innovative products, as well as community service projects and distillery, brewery and winery tours. He also noted that it wasn't "as much the seminars" where he found the most value, but rather the networking opportunities and peer mentoring available at PDXCW.
Martucci visited many bars in the area that hosted various events throughout the week, and said he extended the opportunity and invited Portland's bar owners, managers, bartenders and industry professionals into Rhode Island to show them his market and hospitality scene.
A brief Q&A rounds out his experiences:
Was there a particular seminar you enjoyed the most? If so, why?
Tobin Ellis' "Jigger Myth" [seminar] was good; and the food and cocktail pairing by Charles Joly was another standout. There are things they pointed out which you can bring into your daily work environment and implement, like honing in on some of the methods we're already using to get more on the path to consistency. I liked "Making Your Story Stick," [presented by Anne Louise Marquis, the National Ambassador for House of Grand Marnier]. She gave personal experiences and good points on how to have a better bar program. All the events were amazing. I look forward to sharing the educational knowledge, new spirits and my experience with our employees.
What are some popular brands, flavors and shifts working their way into the scene?
Brown spirits overall and super premium tequilas; [on a local level] Sons of Liberty Pumpkin Spice Whiskey. We're definitely seeing the trends of other brown spirits take mark. We're following the trends of the country.
Why do you think having events, like PDXCW and Tales of the Cocktail, are important to the industry?
I think everyone should look to events to further their beverage knowledge and attend classes to further their networking opportunities. These types of events continue to showcase the high level of importance brands have on education and the thousands of beverage peers looking to continue to elevate the bar. You get to appreciate some spirits you haven't tried before or haven't tried in a while. Portland is amazing, the culture and hospitality are awesome. It's a good program.
After PDXCW, has your favorite cocktail or favorite drink changed? Either way, what is it?
Hasn't changed; it's Blood and Sand.