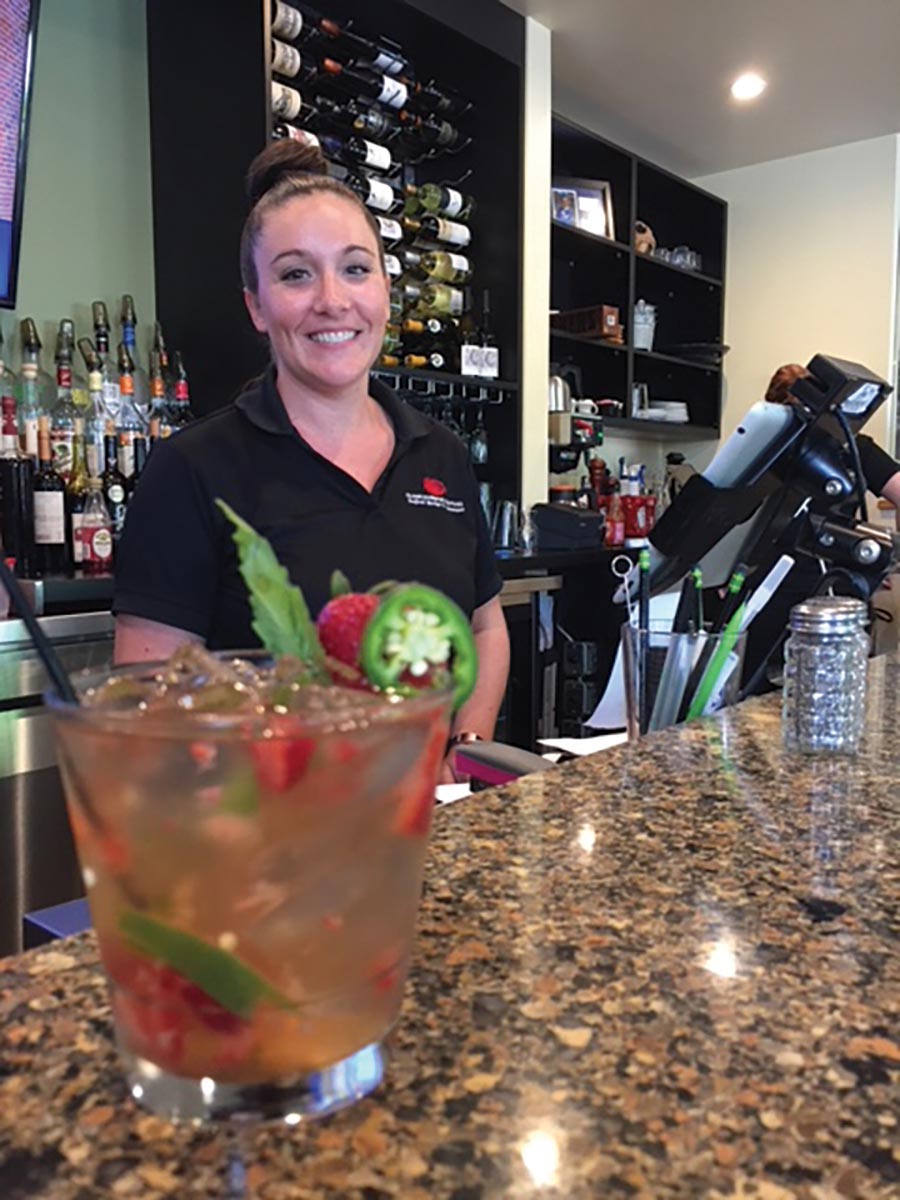 Close Harbour Seafood
959 Meriden Waterbury Turnpike
Plantsville, CT
Family-owned Close Harbour Seafood functions as both a fish market and full-service restaurant in the Plantsville section of Southington. Co-owners Richard Close and Lisa Onofri continue the legacy of their parents Bill and Sandy Close, who spent decades in the seafood business offering fresh, top-quality seafood, including Maine lobsters, native Atlantic swordfish and Louisiana catfish for dine-in or take out. Store-made soups, chowders and salads, heat-and-serve items as well as full brunch, lunch, happy hour and dinner menus treat customers to variety and creativity. Patrons can also indulge in specialty craft cocktails and an ever-evolving beer selection. The restaurant also offers a diverse selection of wines by the glass.
Bartender: Brittany Bishop
Cocktail: The Fresh Harbour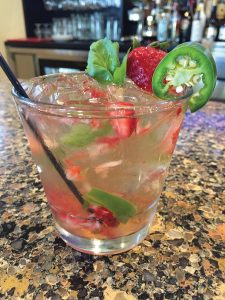 Recipe:
»  1 strawberry, sliced
»  1 large basil leaf
»  1 or more jalapenos, sliced
»  Splash of balsamic vinegar
»  Ice
»  ½ oz. simple syrup
»  2 oz. Tres Agaves Tequila
»  Splash of club soda
Muddle the strawberry, jalapeno, basil and balsamic vinegar in a rocks glass. Add ice, simple syrup and tequila. Stir. Add club soda. Garnish with jalapeno, strawberry or basil.
"This is a staff favorite," said Co-owner Lisa Onofri. "It's fresh, its spicy. We chose to use fresh jalapeno in this cocktail so we can serve it mild or turn up the heat. The combination of the strawberries, balsamic and basil … so fresh! This is great with clams or oysters; a great way to start a meal."