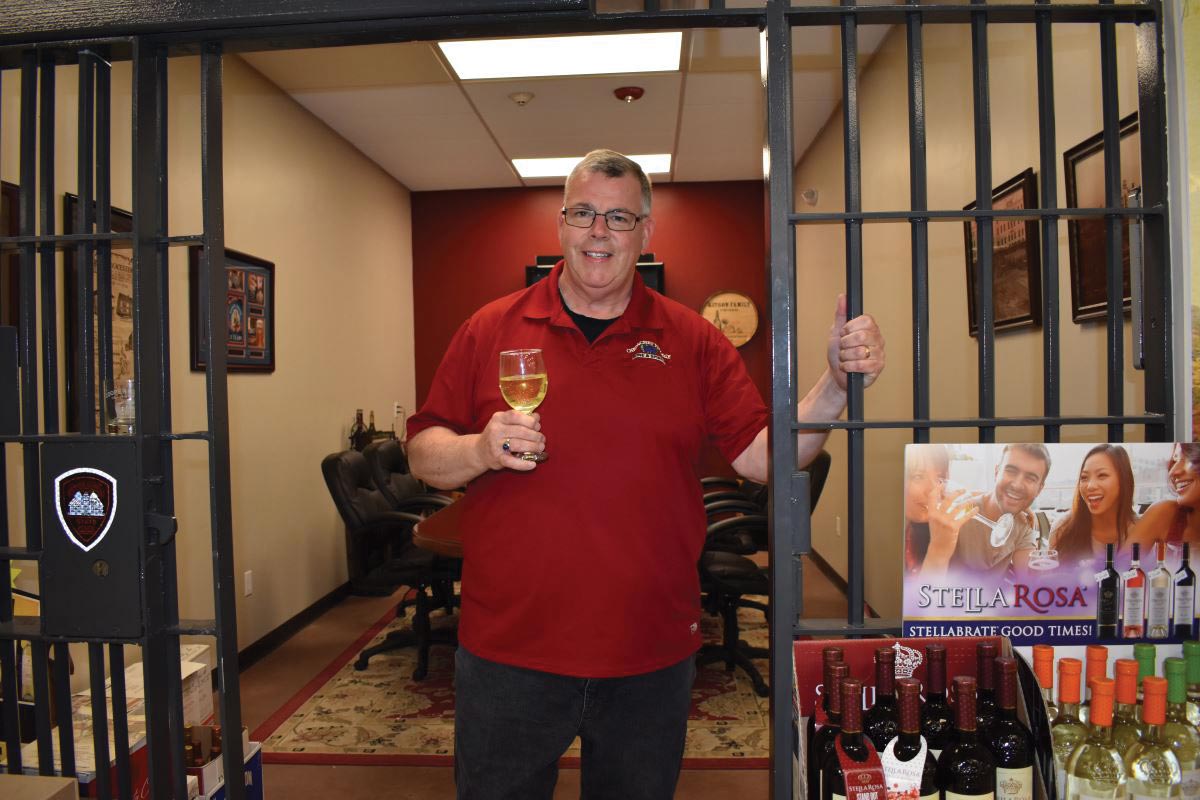 Chepachet Village Wine & Spirits
1116 Putnam Pike
Chepachet, RI
Square footage: 6,000
Years in operation: 1
By Sara Capozzi
Kevin Kitson had his eye on the Chepachet Village Wine & Spirits' location on Putnam Pike for years. A former state police barracks, the property had sat empty for more than a decade when it came up for public auction in 2014. With the help of lifelong friends Howard and Deborah Clift, who are in the real estate business, Kitson was able to create the retail outlet he'd always wanted. While the Clifts own the property, Kitson leases it and oversees day-to-day operations.
Hailing from a family rooted in the industry, Kitson brings a lifetime of experience to the business. He started working in one of his parents' stores as a youth and went on to own and operate his own shops as an adult. After 30 years managing his parents' store, Christy's Liquors as well as his own first store, putting his industry knowledge to work in the local market was comfortable.
"But I knew the only way to go forward in this business is to build a destination retail liquor store," Kitson said. "This area was so ripe for it and it definitely needed this type of destination store with all of the elements that make sense in today's market. Plenty of parking, a beautiful building, awesome variety and great prices. It's not really rocket science, it's just having the ability to put your toe in the water and saying let's do it."
Kitson designed a customer-friendly establishment, offering ample parking, knowledgeable staff, well-stocked shelves and a large, 21-door cooler area. Chepachet Village Wine & Spirits offers more than 4,500 SKUs, with a wide selection of craft beer, bourbons, whiskies, scotches and tequilas. Customers looking for something special can find high-end and pricier items in the top shelf liquor area he created.
"We feel we really laid out the store nicely for easy shopping," Kitson said. "We provide shopping carts, and three registers, so it's easy for people to get in and out. Our craft beer selection is second to none out of anywhere in the state. So, we know we're serving the public really well now and we're happy about that."
A unique touch is the tasting room at the back of the store, which was constructed with the prison bars of a holding cell that Kitson removed and refurbished from the original police barracks building. Inside the "tasting cell," Kitson holds store events and regular tastings on Friday evenings.
In its first year, business has been "skyrocketing in sales" and Kitson attributes it to his selection and lower prices, which draw customers from the Providence area and even from over the border in Connecticut. With his son Steven, who works as the store's general manager and handles the IT work and ordering, and the support of his wife Lisa, who manages the family's other store, Kitson's Liquors, Chepachet has continued to grow.
"We couldn't have made this happen without the help of our lifelong friends Howard and Deborah Clift," Kitson said. He continued, "We knew what to do. We just needed the four walls to do it, and the support."