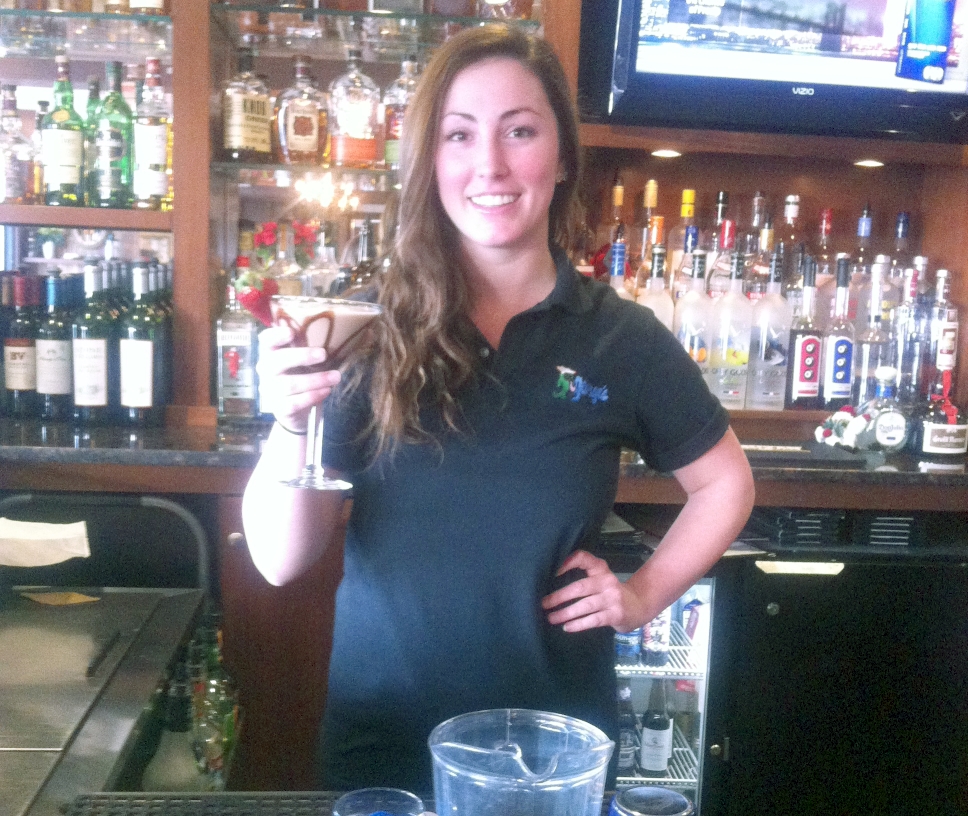 George's of Galilee
250 Sand Hill Cove Road
Narragansett, RI
Overlooking the Block Island Sound on the picturesque fishing port of Galilee, George's of Galilee has served fresh off-the-boat fare — and unique cocktails — since 1948.
Bartender: Ariana Hamner
Cocktail: Chocolate-Covered Strawberry Martini
Recipe:
• 1/2 oz. Stoli Raspberry Vodka
• 1 oz. Fragoli Wild Strawberry Liqueur
• 1/2 oz. Bols Crème de Cacao White
• 1 oz. Godiva Chocolate Liqueur
• 1/2 oz. Godiva White Chocolate Liqueur
• 1/2 oz. half & half
Pour all into a shaker with ice and tumble into another shaker. Line a 
martini glass with chocolate syrup in swirl or "flower petals" pattern. Strain drink into the martini glass. Garnish with whole strawberry.
Nothing says Valentine's Day like chocolate and strawberries. "It's reminiscent of the strawberry truffles you'd get in a chocolate box as a kid," said Hamner. "Sweet and familiar."