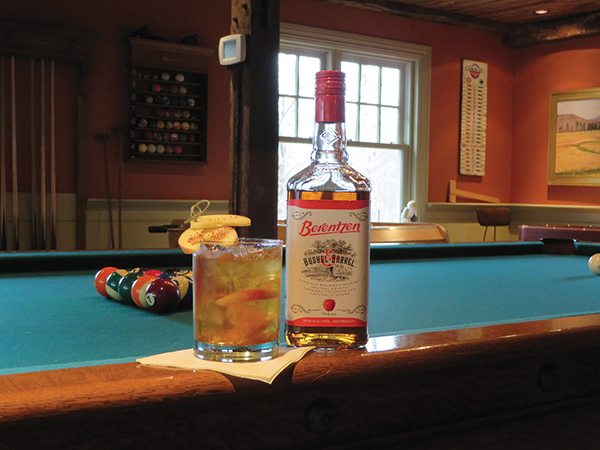 Winvian
155 Alain White Road
Morris, Conn.
The award-winning, Zagat-rated Winvian is a 113-acre luxury resort located in Morris, renowned for its custom cottages, dining, spa and grounds. Its restaurant serves farm-to-table specialties with an extensive wine selection from 13 countries, including sustainable, organic and biodynamic varieties. Handcrafted cocktails reflect seasonal tastes.
Bartender: Jessica Olsen
Cocktail: Apple Old Fashioned
Recipe:
• Three thin slices of apple
• One teaspoon of nutmeg
• ½ teaspoon of sugar
• Three dashes of bitters
• Splash of club soda
• 1 ½ ounces of Bushel & Barrel bourbon
Muddle the apples, nutmeg, sugar, bitters and club soda in an old fashion glass. Add ice, bourbon and stir.
Food and Beverage Manager Stefano Middei noted, "This cocktail is very warming without being overly harsh like a traditional Old Fashioned. The apple and nutmeg notes give it a slight sweetness that makes it very easy to drink in front of a fire after a long cold winter day."