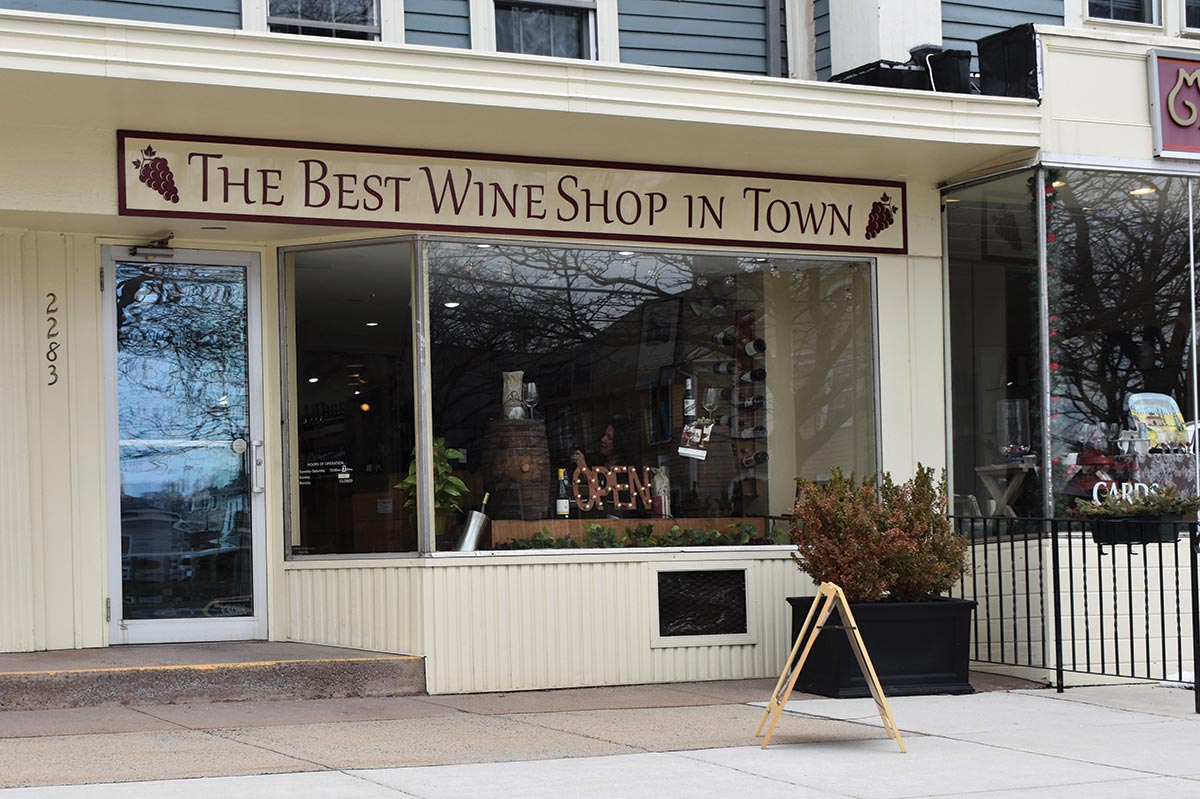 The Best Wine Shop in Town
2283 Main Street
Glastonbury, CT
Square footage: 900
Years in operation: 7 months
By Sara Capozzi
The Best Wine Shop in Town may be new, but Tony Rousseau brings more than 20 years of experience to the "warm and cozy" shop located in Glastonbury's historic district. In collaboration with co-owner and partner Cheryl Carboneau, who brings a background of more than 20 years in sales and marketing to the business, the couple complements each other.
Carboneau does the marketing and bookkeeping side, while Rousseau focuses on sales. "We have a lot of fun," said Carboneau. "Customers crack up when we do banter on Saturdays when the store's busy," said Rousseau. "They get a kick out of it."
The store's tagline is "Taste, shop, socialize, learn." "That's what we're all about," Carboneau said. She and Rousseau strive to create an atmosphere where customers feel comfortable and can socialize while learning about wine. "Our shop is very social; we like to bring friends together and meet new friends," she said.
Open since December 2017, The Best Wine Shop in Town has found its footing in the Glastonbury community. Participating in local events in town, such as pouring wine at the recent Art in the Abbey benefit, has given the pair a chance to get to know new faces, business owners and meet potential new customers. The shop benefits from foot traffic on the walking path in back of the complex and from other stores in Glastonbury's downtown area.
The team hosts weekly wine tastings every Saturday from 2 to 5 p.m. where patrons can taste offerings from around the world. The store also holds popular wine education seminars the second Thursday of every month where guest winemakers, winery owners or sommeliers lead the tastings. Recent events have proven their popularity with the locals. "People of all ages are so eager to learn more," Carboneau said.
The Best Wine Shop in Town carries wines from every price point and every country, with an emphasis on California wines and Oregon Pinot Noirs. Rousseau said he also enjoys keeping "unexpected whites and different Italian varietals people don't always think about" in stock as well, such as Arnaise and Peccarino. Rousseau said selections from California and Italy are the shop's top sellers, along with Spanish wines.
In the near future, The Best Wine Shop plans to offer e-commerce via its website to give customers the convenience to shop online. The duo may also add premium gin, vodka and tequila selections the store's inventory.
"We just try to make things fun," Rousseau said. "Some people get too serious about wine … We're not wine geeks, we're wine lovers."