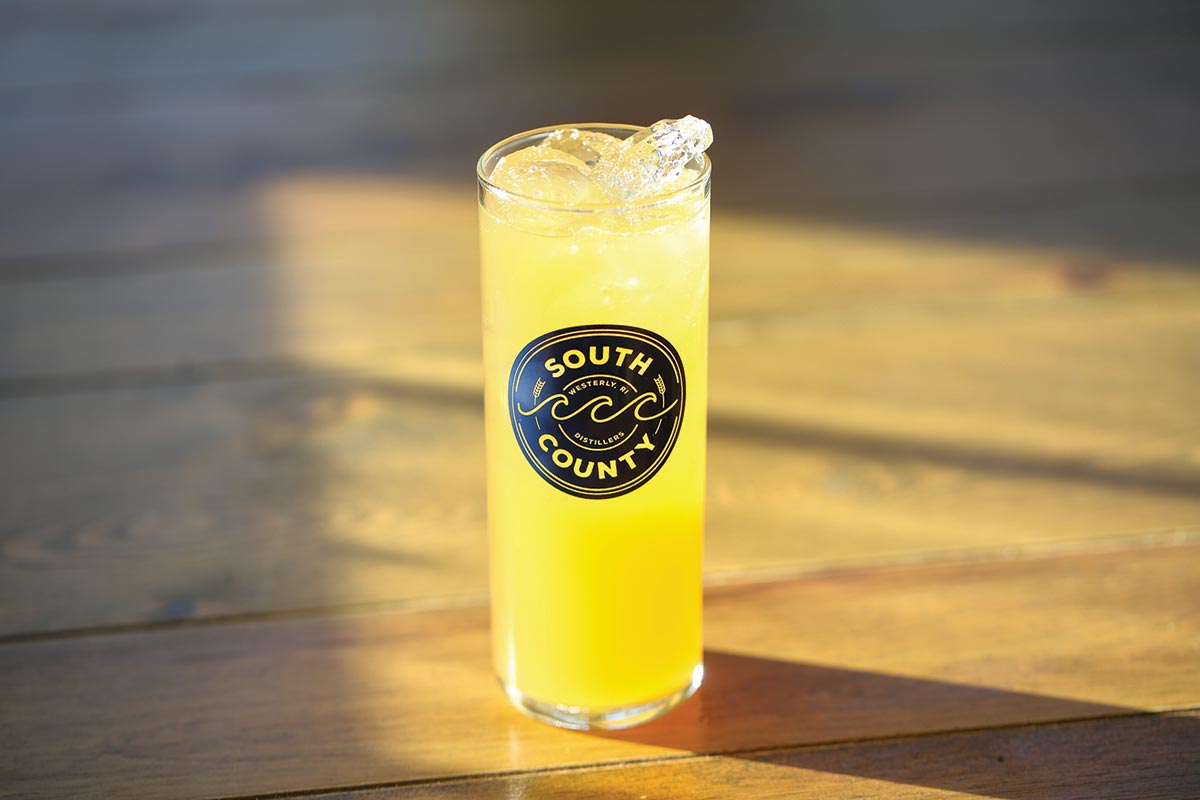 Grey Sail Brewing
South County Distillers
63 Canal Street
Westerly, RI
Grey Sail Brewing in Westerly marked its 10-year anniversary with a daylong celebration at its taproom. The company, founded by Jennifer and Alan Brinton, has been offering craft beer creations since 2011 and has seen its distribution footprint and production capacity grow each year, becoming a recognizable and popular Rhode Island brand. Located at 63 Canal Street, the brewery and taproom are housed in the historic 1920s Westerly Macaroni Factory. Beginning in April 2011, Grey Sail Brewing finished renovating the building for its use, brewing its first batch of Flagship Ale on 11/11/11, released two weeks later. Ten years later, fast-forward to November 11, 2021, Veterans Day, the anniversary event also recognized Grey Sail's partnership with charitable nonprofit effort, Work Vessels for Veterans. Guests enjoyed food, games and beers like the popular Captain's Daughter, Flying Jenny, Dave's Coffee Stout, Little Sister and Pour Judgement among them. The team, who this past summer began to distill grain-to-glass craft spirits – and canned cocktails – under sister company name, South County Distillers (SCD), provided cocktails to celebrants, too, batched and on tap, including The Golden Apple.
Taproom Bartender: Justin Carlson
Cocktail: The Golden Apple
Ingredients:
» 2 oz. South County Distillers White Rum
» 4 oz. Maple Lane Farms Cider
» .05 oz. Lemon juice
» .025 oz. Honey
» Garnish: cinnamon sticks
Method: "The honey is the hard part, because honey does not like to dissolve in drinks," said Carlson; create a honey simple syrup using honey and boiling water. Combine all ingredients. Shake in ice, strain and garnish with cinnamon stick.
"It started with COVID last year, when everything was outside, all our seating was outside, customers were outside, we were outside. I wanted something a little more fall-ish, and if we were all going to be suffering outside … this is how [the recipe] started," said Taproom Bartender Justin Carlson. "I just really like the smell of honey in a cocktail. The lemon juice was needed to balance it and make it not too, too sweet." Jennifer Brinton, Founder, said of the cocktail, one of many showcased during the anniversary party, "Justin handed this to me and said, 'This is your drink for the night,' and it was perfect."