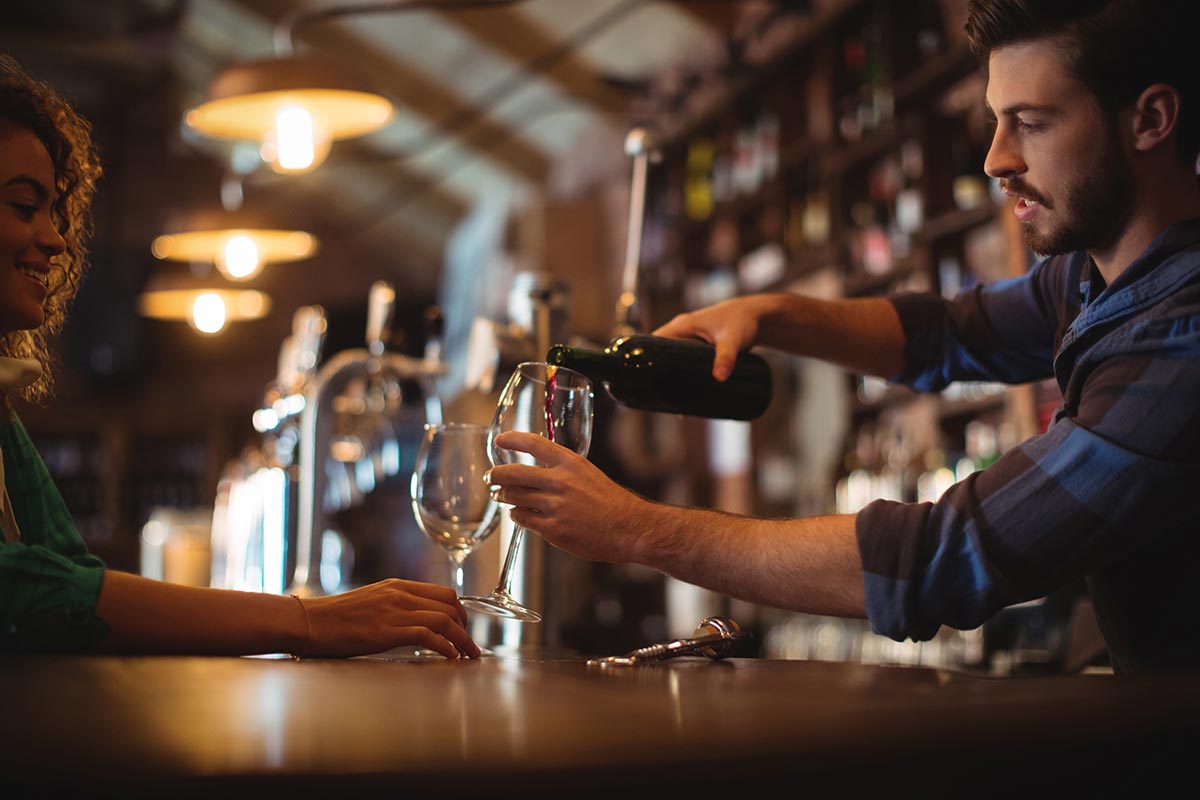 By Len Panaggio
As we enter the last month of 2021, all eyes are focused on 2022 and hopeful that the changing of the calendar will bring positivity, prosperity and a better business climate. As we look to brighter days ahead, planning is an essential component of success.
Over the course of my five-decade hospitality career, I embraced what I call "the six Ps" in running restaurants: Prior Planning Prevents Piss Poor Performance! While we could not plan for COVID-19, there were many lessons we have learned from the experience and can use for the future.
As we close out the month, you'll all be taking a year-end physical inventory for taxes. From that report, you'll see where your costs came in. I am sure for the most part they were up. So, armed with these numbers, what is your plan for the upcoming year? Plan now and plan early.
Take a look at your bar: where can you raise prices? I have always looked for items that sold very well; a certain beer, wine or craft cocktail, and would add a reasonable price increase that guests would either not notice or not object to.
The public is very aware of what is going on in the restaurant world and they fully understand that price increases across the board will start happening more frequently. They know that the supply chains are broken, product shortages are ongoing, and more importantly, the cost of labor is rising.
What condition is your bar in? If it needs repairs, do you have a contractor that will show up in a week or two like the good old days, or is it more like three months? This also is a time to update your POS system, and since they are essentially computers, chip shortages will ultimately affect the time it takes to update that crucial piece of equipment, both software and hardware.
Now is also the time to assess your equipment, not just the bar, but the entire restaurant. With supply shortages as they are, it will be difficult to get new equipment in a timely fashion. He who hesitates is lost!
If you know that your slide top cooler is on its last leg, now is no time to wait for it to stop working; now is the time to order a new one. I understand it may be difficult financially, but not as difficult as having a main piece of equipment fail then facing a longer turnaround time. Getting ahead of the situation will ultimately pay off dividends.
There is a lot of talk about re-engineering menus, and that should not exclude the bar program. Do you need all these beers, wines and spirits? The answer is probably no. What assurances can distributors give as to whether or not a product is available long term? As much as I liked having expansive lists, we are living in a different time, so adjustments are called for.
By the way, many of these issues have an impact on retailers; these problems aren't just exclusive to restaurants, so wise retailers will also be examining their equipment needs as well. They are faced with the same product shortages as restaurants, and as we approach the holidays, who will be getting the Champagne, bourbon or Anchor Christmas Ale? Allocations are here for a while, so you need to plan for it and accept the fact that you may not be getting what you once took for granted.
Despite all the doom and gloom, we all have much to be thankful for, and with that, Happy Holidays to all!
Len Panaggio's career in food and wine spans more than three decades as an owner and as a beverage director at some of the top restaurants in Rhode Island. Currently a hospitality consultant, Len is a graduate of the University of Rhode Island and has attended the Culinary Institute of America Master Sommelier program and the Sterling School of Service and Hospitality.