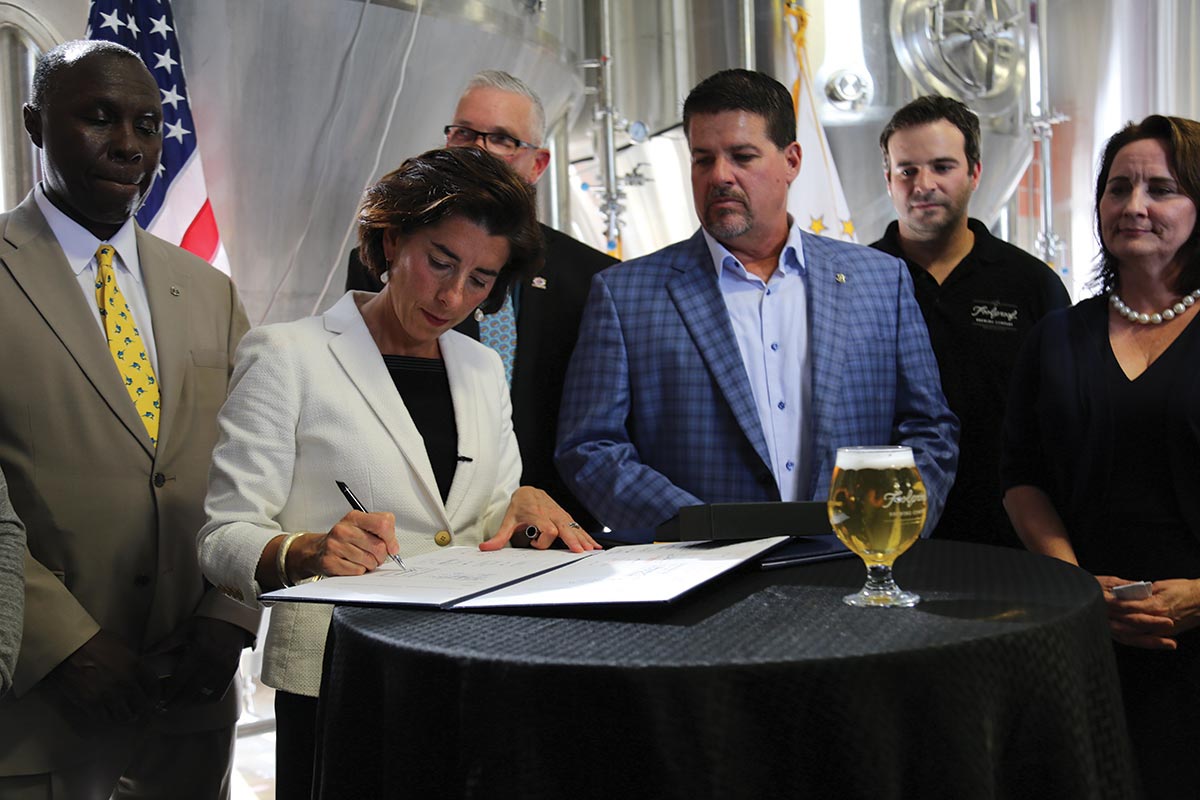 Governor Gina M. Raimondo celebrated business reforms passed in the legislature this year geared to make it easier for Rhode Island small businesses, including local craft breweries, to do business in the state. Governor Raimondo, members of the legislature and business owners gathered on July 25 for a press conference at Foolproof Brewery in Pawtucket to celebrate the elimination of the so-called "keg tax" and for a bill-signing ceremony for "business-friendly" bills, including the Small Business Friendliness Omnibus package the governor announced in January. Present were Nick Garrison, President and Founder, Foolproof Brewing Company, General Assembly members and brewers from the Rhode Island Brewer's Guild. "Small businesses employ more than half of all working Rhode Islanders and are the backbone of our economy," said Governor Raimondo. "Over the last three and half years, Rhode Island has made it easier for small business owners and that's worth toasting. These new reforms build on our previous work – they cut red tape, cut regulations and cut taxes."
Chairman and Representative Marvin Abney (D-Dist. 73, Newport); Governor Gina M. Raimondo; Senator Roger A. Picard (D-Dist. 20, Woonsocket, Cumberland); Rep. Michael A. Morin (D-Dist. 49, Woonsocket); Foolproof Brewing Company President Nick Garrison; and Department of Business Regulation Director Liz Tanner.
"Repealing the keg tax is a step in the right direction for Rhode Island. The removal of this burdensome tax aligns our beer laws more closely with those of neighboring New England states and makes it easier for Foolproof and other breweries to invest in our businesses and grow," said Nick Garrison, President and Founder of Foolproof Brewing Company.
Photos courtesy of the Rhode Island Commerce Corporation.