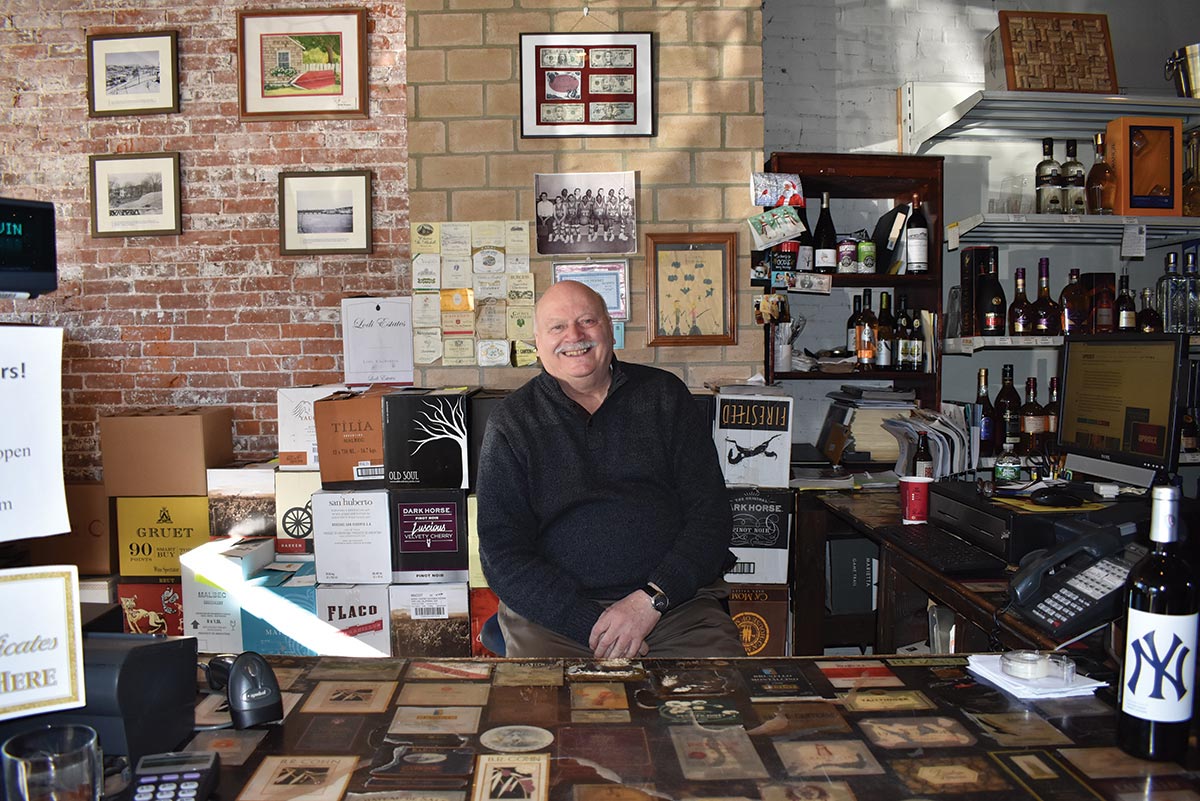 Grand Vin Fine Wines
28 East Grand Avenue
New Haven, CT
Square footage: 2,100
Years in operation: 13
By Sara Capozzi
When Ben Tortora was a child, he remembers visiting the same store where his business Grand Vin Fine Wine sits today. Back then, it was a hardware store. Tortora grew up here, in Fair Haven, a neighborhood in the eastern part of New Haven.
As an adult, after more than 12 years working for large retailers in the beer, wine and spirits industry, Tortora was ready to open his own shop. When he saw the property on East Grand Avenue was for sale, it made sense to start his business in the old neighborhood. He bought and renovated the 1887 building and opened for business in the fall of 2004.
Tortora had been a collector of cabernets as a hobby and said in the beginning, his business was about providing high-end wines to a select clientele. Thirteen years later, Tortora's store has branched out to include 4,000 SKUs, offering a diverse selection of beer, wine and spirits.
"I'm a wine store first who sells really good spirits and great beers," Tortora said. "And my great beer selection is not because of me, but because of the demand from the clientele." He keeps a variety of microbrews in stock since they continue to be in high demand. He also has "made a major commitment to bourbons," stocking at least 50 different varieties.
Wine makes up 75% of sales at Grand Vin, with spirits and beer each making up the remaining business. The shop's most popular wines hail from domestic, Spanish and Italian regions, but he noted wines from Argentina, Chile and New Zealand "do well also."
Tortora said the majority of his customers are in the 25-to-50-year-old range, with 60 percent skewing to female shoppers. The unique selection at Grand Vin attracts customers from all across the state, he said, including surrounding towns from the shoreline to northern and central towns such as Southington, Bloomfield and Rocky Hill.
Tortora puts customer service before all else and said he has watched his business grow in the last several years because of it. "My attitude is, I need to be able to sell you really good wine at the right price. And if I do my job properly, you're going to come back and say 'give me something else you choose because that was great.' That's how I've been building the business for the last four or five years. And the clientele has been responding favorably."
Tortora said he makes an effort to introduce new products into his inventory, as many as 20 new selections per week. "My customers enjoy that, they like fresh and new," he said. "Many of them walk in the door and ask, 'What do you want me to buy this week?'"