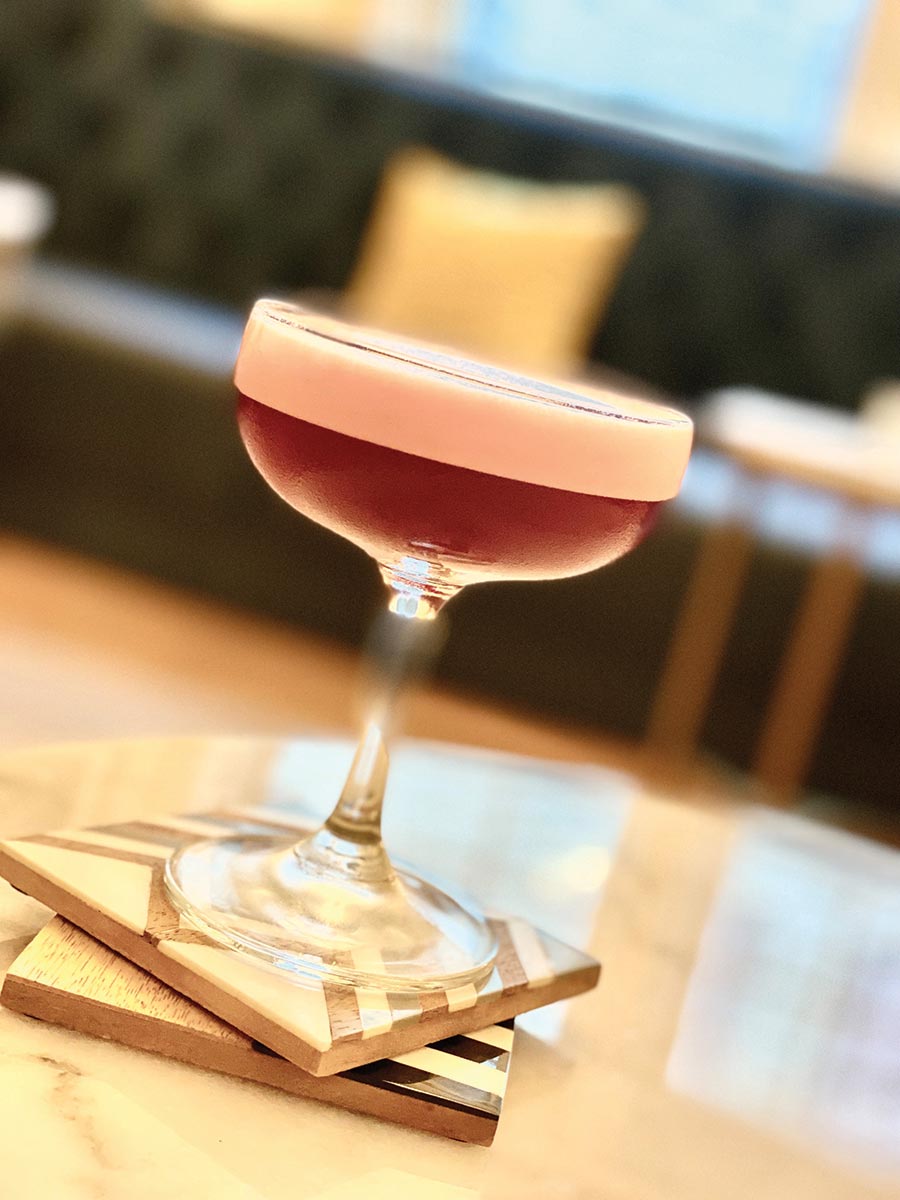 Grano Arso
6 Main Street
Chester, CT
Located in the picturesque town center of Chester in the old Savings Bank building, accolade-winning Grano Arso's atmosphere fuses together old and new elements, creating an artful and ambient dining – and drinking – experience like no other. The restaurant's name, Grano Arso, which translates to "burnt grain" in Italian, lends credence to a most unique aspect of the venue: Chef Joel Gargano's use of native New England grains in dishes, which he mills in-house and uses to create both modern and classic Italian favorites from scratch. To drink, guests will find an array of fine wines from around the world, beers from local craft breweries and a creative cocktail menu with variations that create unexpected and refreshing flavor experiences.
Owners: Joel and Lani Gargano
Cocktail: The Bour-Berry
Ingredients:
» 2 oz. house-made clarified infused blackberry bourbon, using Four Roses Bourbon
» .75 clarified lemon juice
» .75 simple syrup
Method: Dry shake the ingredients, shake with ice and double strain. Pour it into glass and enjoy.
The fruit-infused cocktail offers a "spin" on a traditional whiskey sour. "We first made the blackberry-infused bourbon – in this case we used Four Roses Bourbon – then clarified it by using a centrifuge, called the Spinzall, created by none other than Dave Arnold," said Lani Gargano, Co-owner. New York-based Arnold is renowned in food and beverage circles as the founder and president of the Museum of Food and Drink and owner of Booker and Dax, a food and drink research lab, among other notables. "For those who do not have a centrifuge, you can muddle the berries or use fresh berry juice in replacement to make blackberry-infused bourbon."