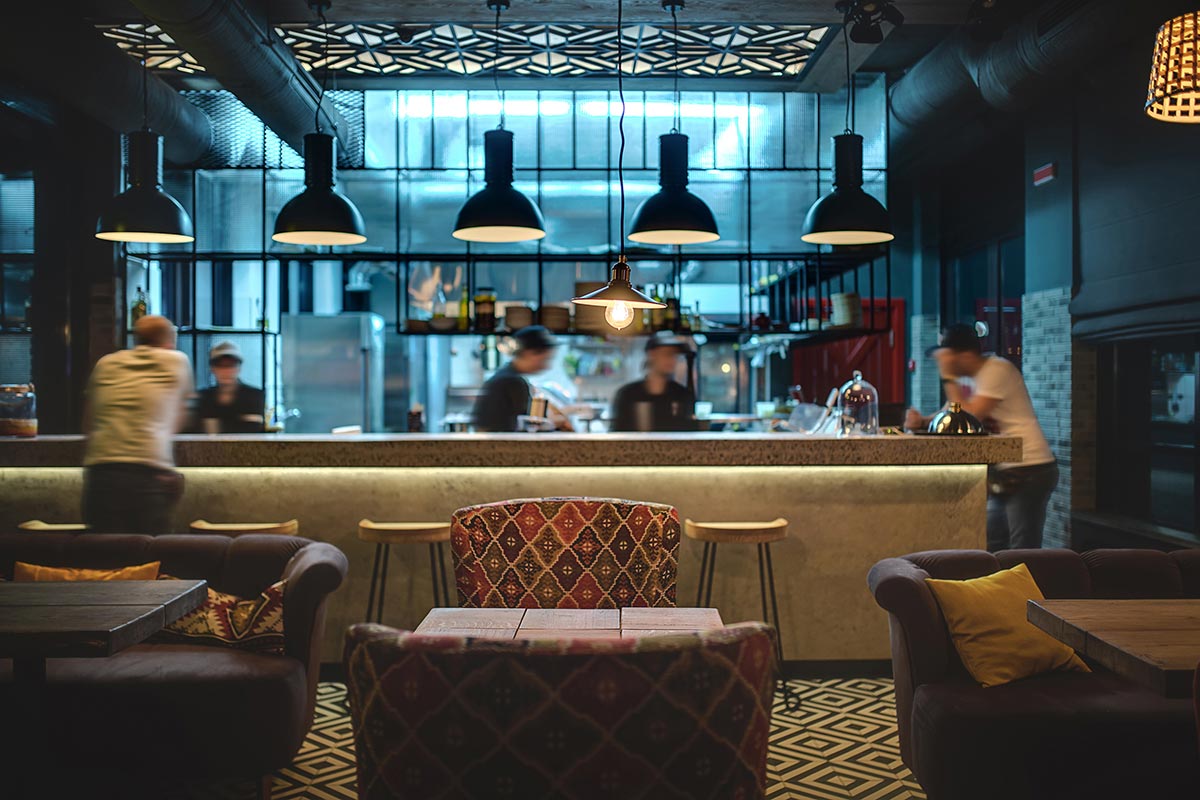 By Jonathan Feiler
How is it September already?! How did we make it through the summer? Are we still in one piece? Like many of us in the service industry, I have asked myself these questions every morning since May. Every summer brings its own challenges; now that I have just completed my 11th one in Rhode Island, I can say that this summer makes all others feel like a day at the beach.
Every day there was a shortage of something; tonic water bag-in-a-box, canned and draught beer, mini bottles of ketchup, plastic cups, Champagne, New Zealand Sauvignon Blanc — and, of course, anyone to actually serve these things. Throughout the industry, we all dealt with our own versions of hospitality hell, but our industry is made up of people that are strong, determined, stubborn professionals that don't let something like not receiving half of our order get in our way. WE MAKE IT HAPPEN.
Throughout the summer, I have heard, and been a part of, many horror stories of people behaving badly. While I like to think of myself as a positive person who finds the silver lining in everything and am the first one to laugh and make a joke in a stressful moment (even though I am still pretty much freaking out in my head most of my day), these incidents frustrated me and made it difficult to go to work with a positive attitude. I find the best part of being in the hospitality business is making a great memory for a guest or teaching something new to a co-worker. But if everyone is showing up already on edge, how can anyone enjoy themselves or be open to learning and working?
I thought about this a lot, and one day as I was running around filling the gaps between bartending, running food, bussing tables and trying to get my own responsibilities accomplished, I had an epiphany: These days everyone feels like they are on their own desert island and they are the only ones dealing with challenges. We are not alone; whether you are in a 15-star hotel by the beach or a dive bar in the center of the city, we are all going through the same thing. No one has it easy right now, the grass isn't greener and the light at the end of the tunnel is just an oncoming train. We're all just taking one problem at a time, solving it and moving on.
In that one moment, I looked around and there was no one there to help me. In fact, I was the help. I was the one that people were looking toward to get them off their desert island. Once I had this realization, it changed the way I approached the day. I decided to make it a point to smile more, take an extra second before reacting to a situation, be more understanding of what is going on in people's lives and tried to find more ways to say "yes" even with the limited resources at my disposal.
If we could all help each other a little more, realize that the person next to us is going through the same thing and be a bit more compassionate all of our days could just be a little more positive and easier.
After my last article in the Beverage Journal was published, I got a message from a great friend in the business commending what I had written. That message meant a great deal to me. I didn't realize it, but I needed to hear a kind word. That simple message turned my whole day around.
Take a moment to reach out to a colleague and see how they are doing; you will turn their day around and at the same time realize you are not alone. We all do a difficult job every day. If we pull together and lift each other up, we will get through this tough time and we and our industry will be stronger on the other side.
Jonathan Feiler is Group Director of Wine for Ocean House Management Collection, including the Forbes Five-Star Ocean House, the award-winning Weekapaug Inn, the Watch Hill Inn and the Inn at Hastings Park, where he oversees the wine and beverage program and practices a wine philosophy centered on versatility and approachability. He also is responsible for a full program of beverage education classes for individuals and groups.