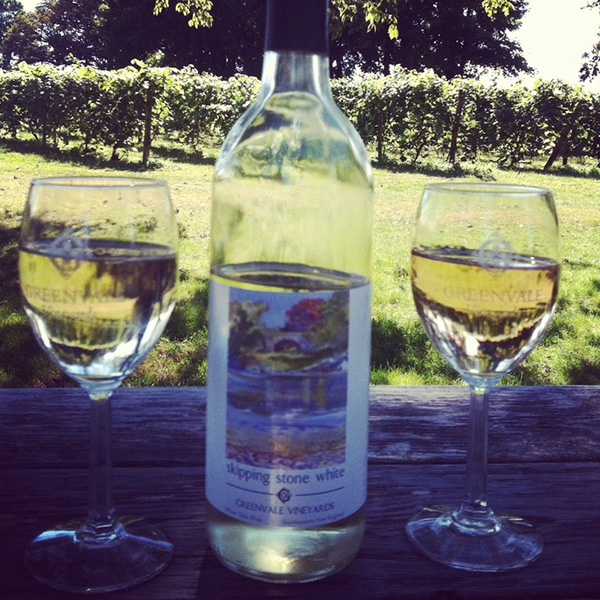 Greenvale Vineyards
582 Wapping Road
Portsmouth, Rhode Island
Located along the Sakonnet River, Greenvale Vineyards is a stop along the Coastal Wine Trail that traverses the coast of Southeastern New England. The farm/vineyard, with a stable-turned-Tasting Room, has been in the same family since 1863 and produces some 3,500 cases of wine annually from their 24 acres of grapes.
Tasting Room Manager: Maggie Harnett
Wine: Skipping Stone White
A blend of 90 percent Cayuga and 10 percent Vidal Blanc, Skipping Stone White is aromatic with a bright, crisp, floral nose and refreshing on the palate. Fermented in stainless steel.
Skipping Stone is one of Greenvale's "most popular wines," Harnett said. "Well-balanced and mass-appealing, it compares to a dry Riesling. It's got a grapey nose. The flavor is slightly sweet, but not cloying. A little tart in the finish. It pairs well with simple foods — cheeses, nuts and fruit. Or if you have a spicy dish, the slight sweetness of the wine balances it out."