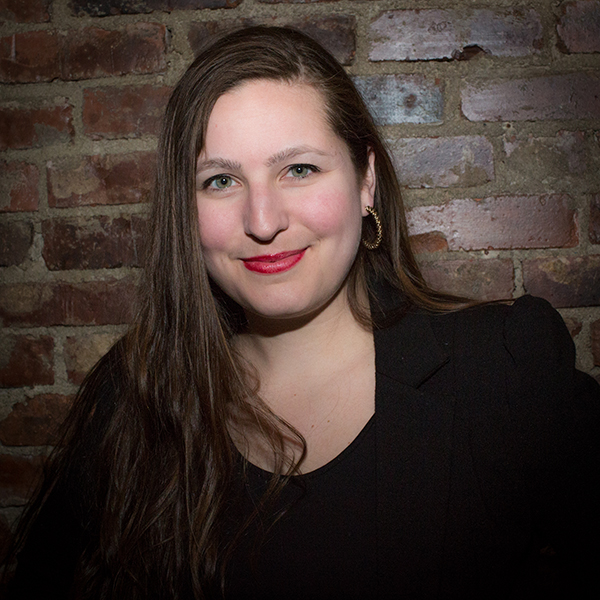 By Elizabeth Sawtelle
It's nothing new: the interest in thoughtfully crafted cocktails. Bars specializing in such libations have been popular for a while now. But what's heartening is the resurgence of craft in restaurant bars as well. Food and service, are of course, essential for an enjoyable restaurant experience, but the scope of the beverage program also has a big part to play.
Beverage managers should not see this as a limitation. Instead, it's an opportunity to integrate the kitchen and the bar to create a cohesive unit. There are a great many benefits to this relationship that might not always be practical—or even possible—in a stand-alone bar.
First of all, the restaurant bar has access to a wide range of ingredients and tools. I have the privilege to work in a restaurant that focuses on fresh, local, seasonal ingredients, where there is a constant rotation of aromatic herbs, ripe fruits, and spices.
Just as the food menu highlights the best produce of the season, we try to do the same with the beverage menu. The rich, warming cocktails that satisfy in winter are not necessarily the perfect match for a summer salad or a berry dessert. The warm weather invites lighter, livelier flavors and cool, crisp textures.
But this availability of the restaurant pantry to the bartender doesn't mean that it's a one-way road from the restaurant to the bar. A carefully crafted beverage program is an added benefit to an already ample pantry because it promotes the opportunity to cross-utilize specialty ingredients. House-made syrups, tinctures and infusions, along with high-quality spirits and liqueurs that are generally reserved for particular cocktails can also be a welcome addition to a chef's repertoire with particular strength toward baking and pastry applications.
A good bar-kitchen relationship most certainly makes for more adventurous food and beverage pairings. Increasingly, diners trust a chef's taste and judgment. The popularity of chef's tasting menus and beverage pairings attest to that. But arranging these pairings means that it's necessary for the kitchen and bar to collaborate in creating cohesive courses.
It's a challenge to create a balanced cocktail menu to satisfy the taste of a large variety of guests as it is. Add to that the layer of an evolving food menu and changing seasons, and this challenge now becomes a great opportunity to feature spirits specifically chosen to complement the food.
While traditionally, and very understandably, wine has been meticulously chosen as a symbiotic pairing for each course, there is now room for outside options, such as fortified wine, beer, and, yes, even cocktails. No longer are cocktails thought of as merely the before-dinner martini or a snifter of brown spirit to cap off the evening. A cocktail now walks the delicate rope of acting as the perfect "date" for a leisurely meal rather than an overbearing dining companion.
For me, one of the most challenging but rewarding tasks is to create cocktail pairings for multi-course tasting menus. I work closely with the chef to understand the nuanced flavors of the dish, and select spirits to enhance them. These are a few pairings from a recent tasting menu:
Course 1
Squid Risotto with pea greens, lemon & Pecorino Romano cheese.
Paired with: Bols Genever, Pernod, maraschino liqueur, lemon peel.
The idea is to feature the herbal Genever and Pernod to highlight the fresh squid and cut the richness of the risotto with some crisp acidity and a citrus aroma.
Course 2
House-made charcuterie of pâtés and terrines with mustards, jams, and grilled bread.
Paired with: Cocchi Americano, Dolin Blanc, orange wedge (squeezed and discarded),
soda water.
This cocktail, served over ice, features a sweet component, traditional with charcuterie, with the addition of herbal and fruit additives to complement the accompaniments.
Course 3
Lamb with smoked morels, quinoa, Napa cabbage, chanterelles, mustard-wine jus.
Paired with: Black Grouse Scotch, Dolin dry, Dolin rouge, Angostura bitters.
Essentially, a Perfect Manhattan, this pairing combines the smoky component of the Scotch and the viscosity of a stirred cocktail to complement the earthy flavor of the mushrooms and lamb.
Just as the chef is conscious of the evolution of the meal, there must be equal attention paid to the beverage choices offered to accompany that menu. Creating a beverage program that is meticulously as crafted as the food a restaurant serves is a recipe for success.
Elizabeth Sawtelle is the beverage manager at Nick's on Broadway in Providence. Sawtelle has worked at Nicks on Broadway for nine years, which continues to foster her interest and dedication to the food and beverage industry. She intends to pursue further wine and spirits education and examinations.