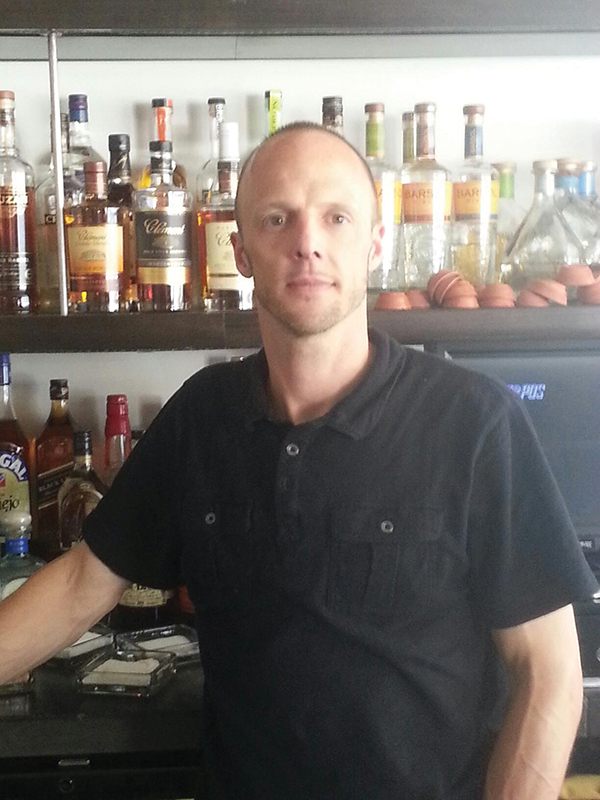 By Jason Snopkoski
If I told you that 97% of the world's rum was made from molasses, would you know what the other 3% was made from? Those who know the answer probably already know and love the sugarcane spirit known as rhum agricole. If you didn't know, here is a little history lesson.
The first sugarcane cuttings were brought to the Western Hemisphere by Christopher Columbus and it was apparent from its quick proliferation that the Caribbean would do well to supply the European cravings for refined white sugar. One of the byproducts of the process for making white sugar is molasses, and this molasses has high enough residual sugar levels that it can be fermented and distilled into rum. Sugarcane was big business and rapidly spread throughout the Spanish, English and French colonies in the Caribbean along with distillates made in styles unique to each of those respective countries.
In the 1800's, on the French island of Martinique, sugar sales declined and the island started to experience an economic downturn as the result of naval blockades during the Napoleonic wars, cheap sugar from South America, and a domestic sugar trade which sprang up back home in France.
Plantation owners on Martinique went bankrupt and field hands out of work began to riot. Homère Clément, the mayor of La Francois, decided something creative needed to be done. In 1887 he purchased a plantation that had a high reputation for great cane and set many locals back to work in the fields. The sugar cane they grew this time was not used for sugar production; rather they harvested the sugarcane and made a distillate from the fresh sugarcane juice (as opposed to the molasses based rum that was more common at the time and still to this day.)
While this was not the first time in history that distillate was made, it did grow to be unique as the island began to follow in the traditions used back home in France for the production of Cognac and Armagnac, utilizing copper stills and aging the spirits in oak barrels. So "fresh sugar cane juice" is the ingredient that the remaining 3% of the world's rums are made from, whereas the 97% majority are made from molasses.
While there are many amazing and delicious Rhum Agricoles, the most important style of Agricole in my opinion, is the Blanc category in which the spirit is aged for three months, usually in wooden barrels but sometimes in stainless tanks. Aging rounds out the flavors and the resulting spirit is then watered down to a concentration of 40% to 62% abv. This style allows the truest expression of terroir and side by side comparisons can yield drastic differences in taste depending on the species of sugar cane, where on the island it was grown, and how it was harvested, distilled and produced.
Agricoles are often described as extremely grassy and vegetal, but can also express a wide variety of fruit flavors, spice and funk. Spirit geeks such as myself utilize the terms "hogo" and "rancio" to describe the prized but acquired taste of this funk, which can come in the form of many smells, including sulfur, umami, decay, rubber or moldy cheese. Delicious, right? Fortunately for those that don't agree, there are many that elicit little or no hogo and instead elicit nuance of strawberry, banana and floral bouquets.
In 1996, an AOC or appellation of origin was created for Martinique Rhum Agricole, setting strict standards for geographical area, cultivation, distillation and production for those that want to carry this label.  This is an attempt to distinguish those that do opt for certification from agricoles made on other islands in the same style and from those on Martinique who do not conform to the standards imposed by the AOC.
Rhum agricole can be the aforementioned Blanc when age for three months and no longer, Ambré when left undisturbed in the cask for at least 12 months, and Vieux, or old, if aged for at least 3 years in oak.  Under the AOC, the Vieux category can further be broken down into V.O. for those aged at least 3 years, V.S.O.P. for those aged at least four years, and X.O. for those aged at least 6 years, which can often drink like their relatives in the Cognac and Armagnac regions.
With the arrival of the warmer weather, we are making and drinking a lot of 'Ti Punch, an everyday drink in Martinique, both at my workplace and on the deck at home. 'Ti Punch contains Rhum Agricole, and sugar that is great for allowing the natural character of a rhum agricole to shine.
I like a nice, strong 50% agricole with some funk, a little extra lime zest and demerara (raw sugar) or cane sirop from Martinique. In this manner the drink starts out slightly aggressive but evolves over time making it the perfect long, slow sipper. I love the entire line of Rhum Clement, both aged and unaged, but especially the single varietal Canne Bleue from Rhum Clement, which has recently been introduced to the U.S. by Ben Jones, grandson of Homère Clément, managing director of the company and a major ambassador for Martinique Rhum Agricole.
Also in my rotation is the Agricole Blanc 50%, from Rhum J.M. and the Niesson Blanc 50% which is a little lighter and fruitier in taste for the first timer. For the connoisseur, I suggest seeking out the non-Martinique Rhum Rhum PMG produced on a tiny island off the coast of Guadeloupe by a well-known Italian Grappa maker or the California Rum Agricole being produced by St. George Spirits in California, which to me is drastically different from the Caribbean versions, but rightfully so—and an extremely well-made example of the influence that terroir can have on a spirit.
Jason Snopkoski became a bartender at the age of 19, working in a variety of establishments for the past 18 years. Snopkoski says his career truly began as a bartender only a year and a half ago when he joined Mezón Tapas Bar & Restaurant in Danbury. He recently stepped out from the bar at Mezón to help the Reyes family and Chef/Partner Morgan Vondle launch Baró Modern Cantina in Fairfield as bar manager. He can be found at both places.