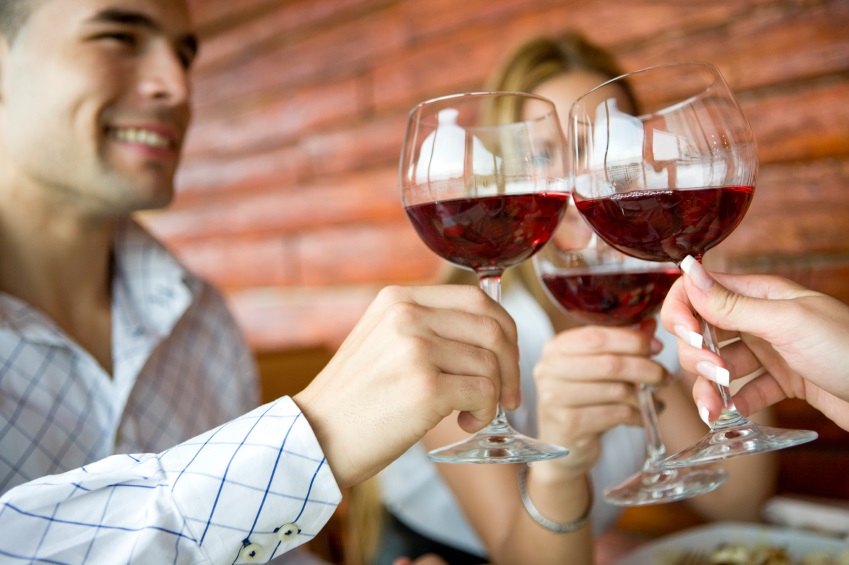 By David E. Rudman
A person's enjoyment of wine is heavily influenced by two distinct contexts. Knowing what those contexts are, and how to sell wine accordingly, can give any retailer or restaurateur an advantage over their competition.
The First Context
First, and most obvious, is the context in which the consumer will drink the wine. Retailers and restaurateurs will have different approaches to ensuring the best experience for their customers.
On-premise, you have direct control over the entire drinking experience. Having a properly trained wait staff that can present and serve wine in a beautiful and professional way will enhance your customers' enjoyment of the wine. The same wine, served in one restaurant elegantly into a high-quality crystal stem, will be enjoyed more than if drunk in another restaurant, where the server mangles the foil and breaks the cork, before serving the wine clumsily into a thick, heavy glass.
Restaurant staff should also know how to pair wines effectively, and serve at optimum temperatures. All elements can ensure that the context in which the customer will drink a wine is flawless.
Off-premise, a smart retailer does not pass on his or her opportunity to influence the customer's drinking experience. Knowing pairing and serving temperatures can engender trust with customers, as the retailer becomes an advisor.
Also, asking customers questions about the occasion for which they are purchasing, as well as taking the time to learn regular customers' likes and dislikes, gives you the ability to sell wine confidently, knowing that your customers have the "right" wine for their unique experience.
The Second Context
The second, and less obvious context that influences our enjoyment of wine, that in which the wine was made. This context can only influence our customers if they know what it is – and they can only know it if we know it! Let's consider the case of the first restaurant again, who always serves wine beautifully.
If the customer inquires about two wines, one of which the server knows little about, but the other of which, the server has been trained on, perhaps been given a romantic or comedic anecdote about the winemaker, or the founding of the winery, which wine is more likely to be sold? Which is more likely to be enjoyed and remembered, if ordered?
There is no question that when we can share a beautiful story about a wine with our customer, it creates an entire layer of appreciation that would not otherwise exist. A great story about the winery, an endearing tale about the founding of the estate, or a great personality in the owner or winemaker – any of these can make a good wine seem great, or a great wine seem unforgettable.
Take the time to learn about the wines you are selling. Sell wines that have great stories. Ask your salesperson to provide you with shelf-talkers and other signage and literature that can help you convey the context in which the wine is made to your customer.
When wines are made beautifully, and served properly, your customers will connect their overwhelmingly positive drinking experiences with your business – and they will keep coming back for more!
DRINKING THINGS is a "guide to the spirits of grains and fruits (and more), with a bit of the spirit of the author, just to make things interesting." Follow @drinkingthings on Twitter, and as "Drinking Things" on Facebook and www.drinkingthings.com. Rudman is also Director of Education and Account Development at Brescome Barton, Inc. and a Certified Sommelier.