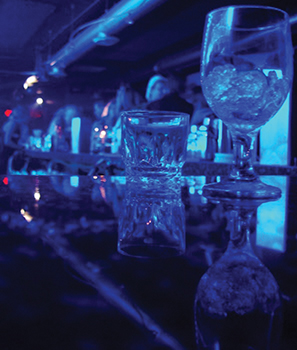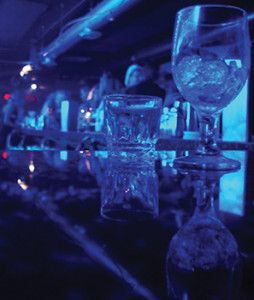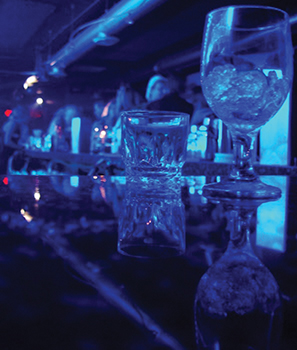 By David T. Kratt
What would your single best piece of advice be to a trainee bartender? Your time will come to train a bartender, if it already hasn't. My advice would be to watch other bartenders at work – and not just co-workers. Go to other bars and be a customer. Here too are a few examples of what your trainee might miss if you don't mention them:
Never give any "back"
Why is the attentiveness of some bartenders always right on while others seem to forget their customers are sitting at the bar? One answer is that the experienced bartender will try to stand behind the bar in such a way that her back is not to the bar for very long. This way she can constantly scan the bar, which means her customers don't have to try too hard to get her attention and they never feel forgotten.
Take everything in stride
On his way from one end of the bar to the other, he will keep an eye open for customers needing anything and will scan areas behind the bar that may trigger his memory about things he had forgot to do, such as recording a sale. He will also take a moment, which will save steps later, to clean up the area around one customer and ask another if she would like more water. Then on his way back, he grabs a handful of clean glasses in one hand but leaves the other hand free for the lady's empty water glass.
Use what you've got to the fullest
You've probably seen a server at a diner stack three or four full dinner plates up one arm and then carry a couple more with her other hand. Bartenders also use what they got. An experienced bartender can use both hands equally well and uses all fingers and thumbs to the max. For example, she picks up a customer's tab and twenty-dollar bill and holds it between her ring and pinky fingers. She picks up two highball glasses with that same hand and three glasses in the other hand; then heads back to the service station.
Full throttle and frazzle free
During the busy times, your trainee should be able to spot the inexperienced bartender of the two behind the bar. Not getting frazzled during the busy times separates the experienced from the inexperienced. Explain to your trainee that there is still more to learn after being promoted to a full-fledge, carry-a-full-load bartender. Tell your trainee to watch how experienced bartenders work through the busy times full throttle and frazzle free and then easily return to the idle position during breaks in the action.
And in the process …
After observing at other bars, your trainee will learn about how other bartenders, good and not so good, do it. They should also learn a more valuable lesson of why a bartender is good or not so good from a customer's point of view.
Please send correspondence to dtkratt@chartermi.net or P.O. Box 638, Grand Haven, Michigan 49417