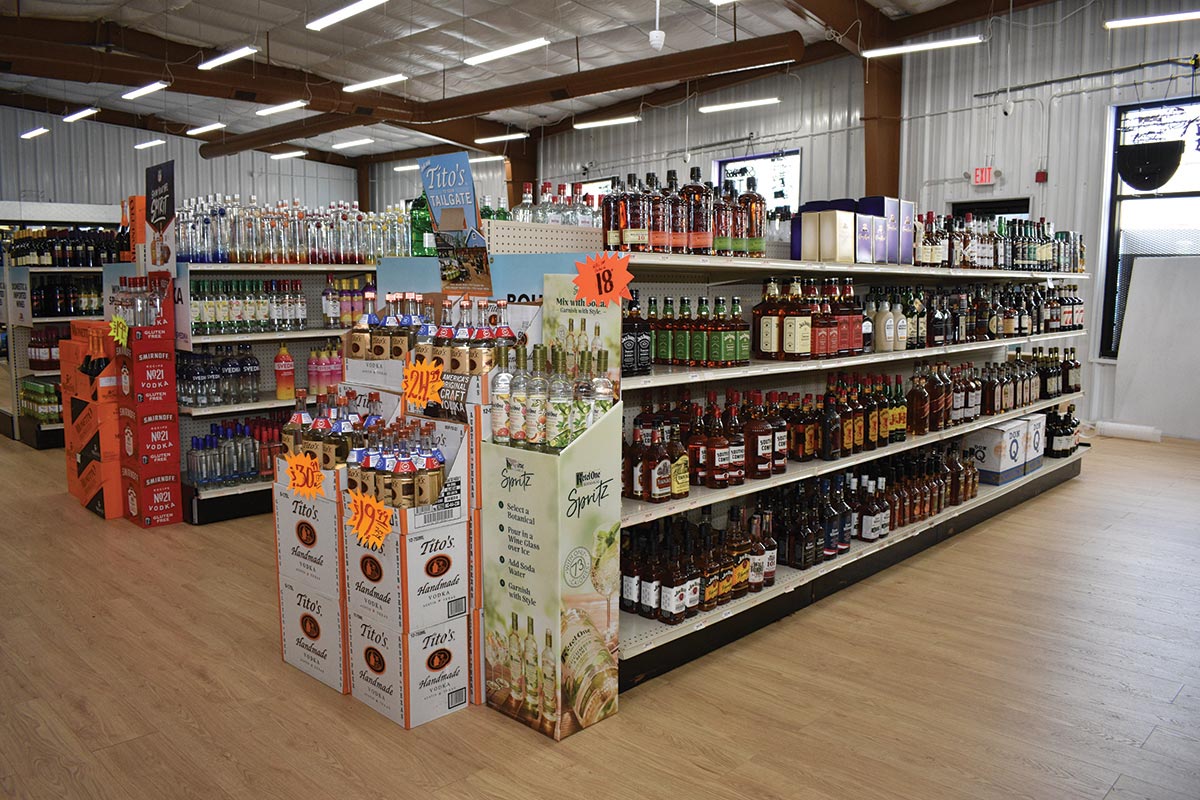 Hartford Wine & Spirits
680 Hartford Avenue
Providence, RI
Square footage: 5,000
Years in operation: 2 years
By Sara Capozzi
Celebrating its two-year anniversary in November of 2021, Hartford Wine & Spirits has carved out its own niche among clientele in the Providence area. And with a prime location on Hartford Avenue, the family-owned enterprise, run day-to-day by brothers Carl and John Izzo and their team, is continuing to grow.
Co-owner Carl Izzo worked in the metal finishing business with his father for 67 years, when his brother, John, approached him with the idea of getting into the liquor store business. "It was a new adventure," Carl Izzo said. "It was a struggle to get a liquor store here in Providence, but we overcame everything and here we are. Owning a liquor license in the city of Providence is like owning the Mona Lisa."
Business was strong in the shop's first year and Izzo said he expects sales to increase 20% as the store's second year comes to a close. Izzo attributes the store's success to its convenient location off the main thoroughfare of Hartford Avenue.
Customers are drawn to the store's clean and neat retail space, its array of products and the convenience of its 20,000-square-foot parking lot located at the back of the building. Due to its location, the retailer sees shoppers from North Providence, especially from the Centerdale neighborhood and the nearby town of Johnston.
With a 22-door cooler, Hartford Wine & Spirits can keep more than 900 SKUs chilled at all times. According to Izzo, shoppers gravitate toward the biggest name-beer brands and bargain, large-production wine brands. Popular spirits include Hennessey Cognac, Casamigos Tequila, Tito's Handmade Vodka and items from the ready-to-drink cocktail line, BuzzBallz, according to Manager Barbara Barboza. Customers also enjoy supporting local brands, including Narragansett Beer and Sons of Liberty.
Besides convenience and selection, the team at Hartford Wine & Spirits aims to offer products at good prices. "We try and stay as competitive as possible with our prices," Izzo said. "Some items we're very competitive on and some items we're not. It goes with the territory in the liquor business."
Supply chain issues have also made getting inventory unpredictable. "It's been upside down trying to get product," Izzo said. "You don't know day-to-day when the delivery truck backs up what's coming off that truck. It's a mystery – that's the only way to describe it."
The team's outgoing, friendly family-style atmosphere carries over into family-like relationships among employees, which include Manager Barbara Barboza, and out to guests through its customer service. "We try and be very helpful," Barboza said. "We listen to our customers. And our prices are fair. We have customers that come out of their way to come here. I love this store."
In just two years, the shop already has a loyal following of return customers. "We have people who have recently moved, and they still go out of their way to come to this store," Barboza said.