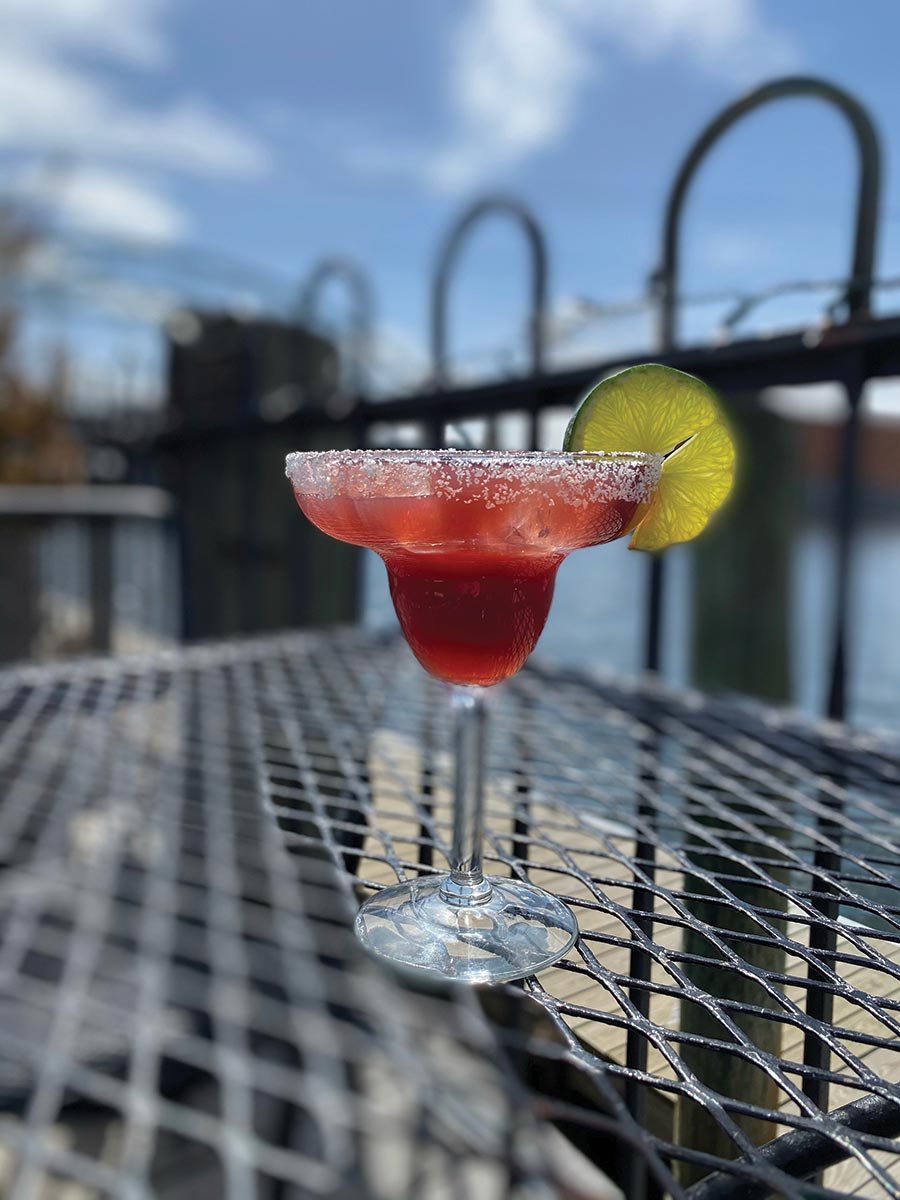 Hot Club
25 Bridge Street
Providence, RI
A unique waterfront bar overlooking the Providence River, Providence's Hot Club celebrates its 40th anniversary this year. The favorite spot of locals and tourists alike has seen plenty of changes since it was opened by friends Tom Bates and Josh Miller in 1981. Named after a club in Paris, and for its location in a refurbished brick building that had once been the boiler room for the Corliss steam engine factory, Hot Club was born with the friends' idea of a place where people from all walks of life could gather and mingle. The venue is still owned and operated by a network of family and friends to this day. "Our bar welcomes all and is a great meeting place located on the waterfront," said Co-owner and General Manager Sarah Bates. Over the decades, the venue has been renovated five times and was featured in the 1998 Farrelly brothers classic comedy "There's Something About Mary." The bar program and food menu share the same philosophy: "We use fresh, local ingredients whenever we can," Bates said. One of Hot Club's refreshing staples to be enjoyed with the patio's waterfront views is the Raspberry Margarita, a classic margarita given a fruity twist, flavored with raspberry liqueur and a house-made sour mix.
Co-owner & General Manager: Sarah Bates
Cocktail: Hot Club Raspberry Margarita
Ingredients
• 1.5 oz. tequila
• 1 oz. Triple Sec
• .5 oz. raspberry liqueur
• .5 oz. housemade sour mix: equal parts lemon juice, lime juice and simple syrup
Method: Rim a margarita glass with kosher salt. Combine tequila, Triple Sec, raspberry liqueur and sour mix in a shaker with ice. Shake until chilled. Strain and pour into the margarita glass over ice. Garnish with a lime wedge.