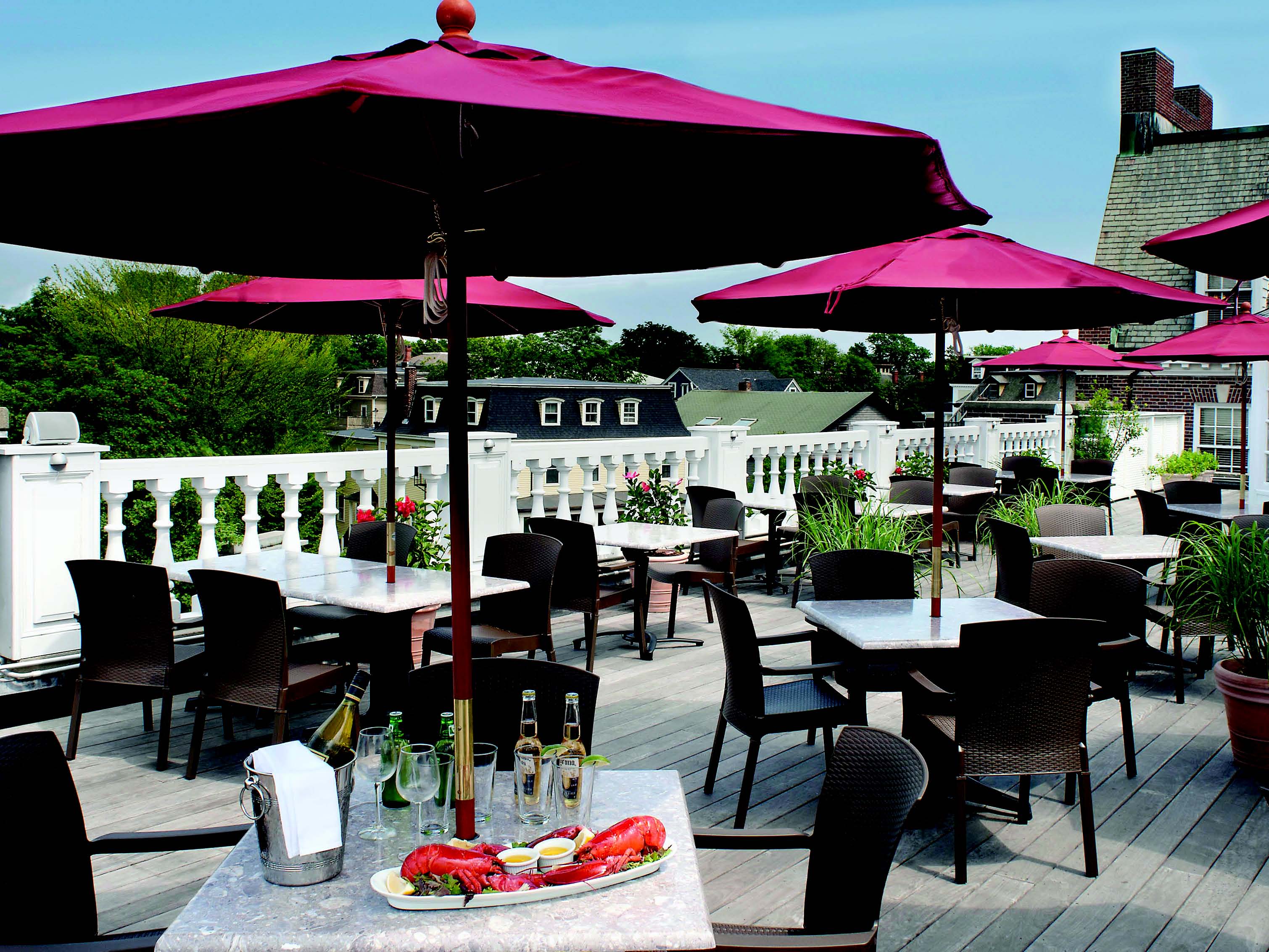 Hotel Viking
1 Bellevue Ave., Newport, RI
The Hotel Viking's Top of Newport Bar boasts a panoramic view of historic downtown Newport. Open every day from May to September, it's an upscale spot that attracts townies and summer guests who want a fresh lobster and a cold drink.
Bartender: RoseEllen MacGowan
Drink Name: Blue-cumber
Recipe: Add 2 oz. Stoli Blueberry vodka, 1 oz. Kettle One Citron vodka, 2 oz. fresh cucumber juice, a splash of fresh lime juice and top with Sprite. Serve in a Collins glass over ice. Garnish with fresh blueberries.
"We made it up, and it's our most popular drink in the summer—especially up on the rooftop bar," said MacGowan. "It tastes like fresh lemony-flavored blueberries. It's sweet and sour and refreshing."