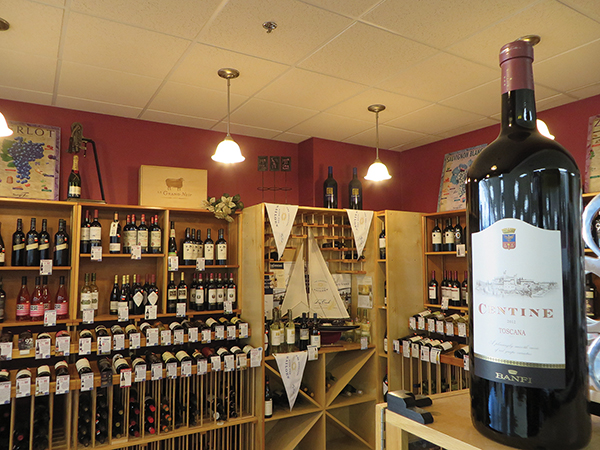 I.M. Gan Discount Liquors
380 Warwick Avenue
Warwick, RI
By Bob Sample 
Square Footage: 12,000
Years in operation: 82 (8 under current ownership)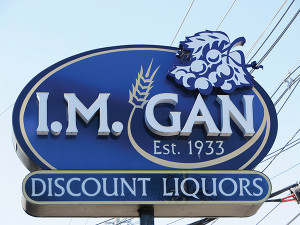 "Cubicle, Sweet Cubicle." The sardonic office saying speaks volumes about the nature of corporate life and the desire of many to break out on their own. With that goal in mind, John Hogan, proprietor of Warwick's I.M. Gan Discount Liquors, did his homework before exiting corporate America in order to ensure a smooth path out.
As a senior vice president for an investment company, he frequently entertained bankers – which required knowing a thing or two about wine and spirits. That knowledge made Hogan realize that owning a package store would be the perfect second career. The challenge was to find the right store. I.M. Gan, which opened in 1933 as a grocery store, was named after the proprietor's wife, Isabel Mary Gans. It later became Warwick's first spirits shop.
"One day I learned that the previous owner was looking to sell it," Hogan recalled. "I figured, now's my chance."
Hogan's first project – computerizing I.M. Gan's inventory from scratch – gave him a view of what the store carried and what he might need to add. Soon thereafter, he added a massive variety of new beers, wines and spirits, reflecting the influx of new products in the market.
"We increased our SKUs by 50 percent across the board – even after discontinuing items," said Hogan. He maintains an even balance among beer, wine and spirits, with tobacco and accessories accounting for a small fraction of overall sales.
Younger consumers have changed the market, Hogan noted. Baby Boomers rely on experts for advice on what to drink, especially concerning wine. Younger consumers trust recommendations from family and friends. To satisfy both types of palates, the store has weekly wine tastings, advertised via signage in the store.
In spirits, flavored vodkas were the hottest trend five years ago. Their popularity has been supplanted by new varieties and flavors of whiskey and bourbon. And the beer consumer, too, has changed. "When I first purchased the store, the biggest seller in the beer category was 30-packs," Hogan recalled. "Right after I took over, craft beer began to explode." A store must keep both traditional and new items on hand, which requires constant attention to inventory, he said. "No matter how big your store is, you can't sell everything."
Hogan runs the store with his wife, Diane, who manages the store's accounting and human resources functions. I.M. Gan is staffed by a mix of full- and part-timers, including several with two decades of sales experience.
As for marketing, Hogan pays close attention to the store's website and analytics. He wants to ensure I.M. Gan pops up readily when people search for a local package store. I.M. Gan also pursues a variety of community-relations initiatives, including sponsorship of each May's Gaspee Festival. The festival commemorates the burning of the British schooner, HMS Gaspee, in June 1772, one year before the Boston Tea Party.